Country: Armenia
Year: 2022
Industry: FMCG
Service: Brand Concept, Logo, Identity Design
Client: Zovq Supermarket Chain
Freshness on the shelves, freshness in the brand
Nor Zovq is one of the largest supermarket chains in Armenia. The company operates withing the principle of "Everyday Low Prices", thus the branding was according to it. The customers of the chain are middle income individuals and families, usually shopping for a week. Meanwhile, the company has baker on spot.
For over 10 years, the supermarket chain had the same branding. Within the frameworks of Braind and Nor Zovq cooperation a new, fresh brand was developed, still sustaining the feeling of being affordable.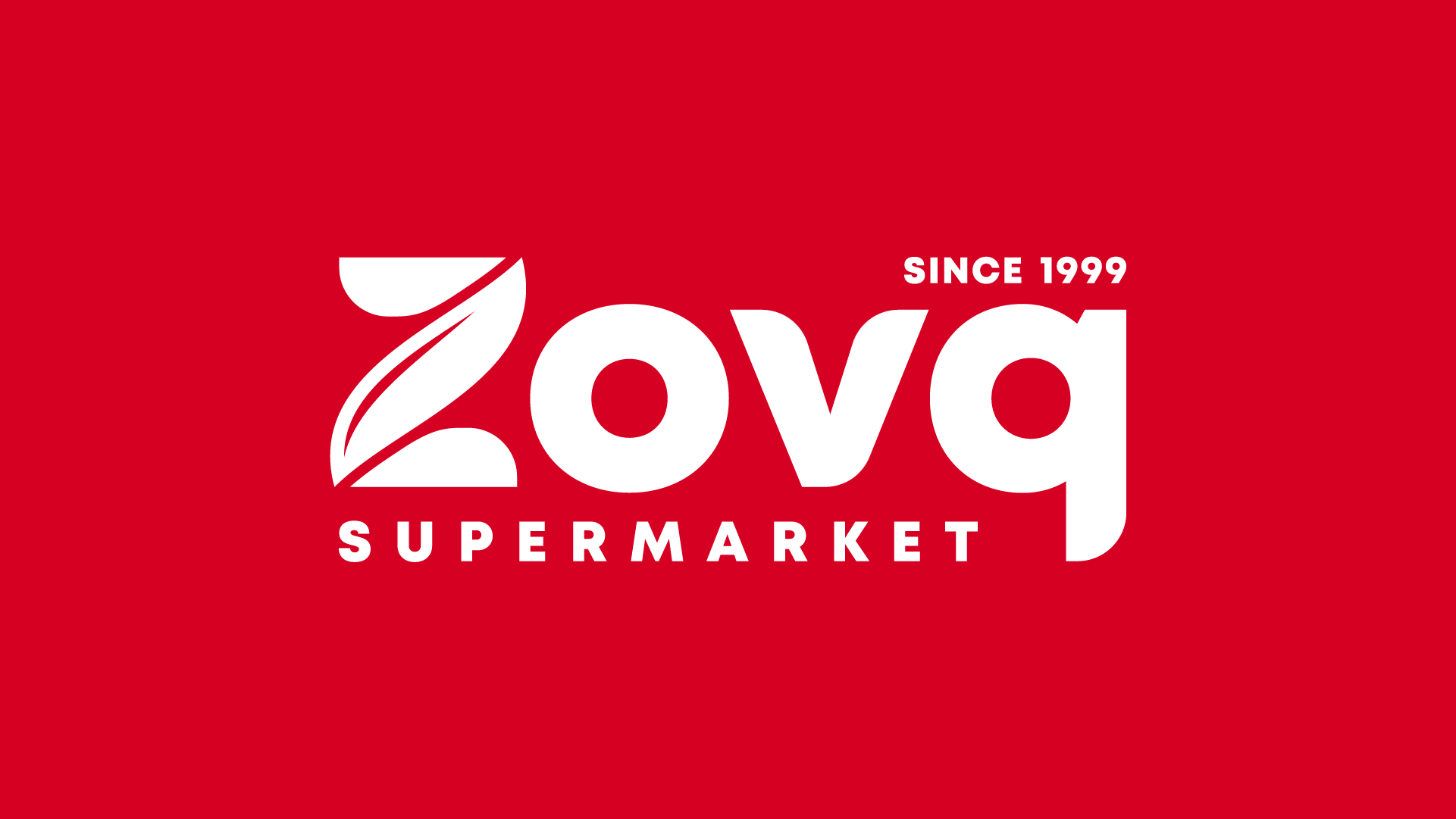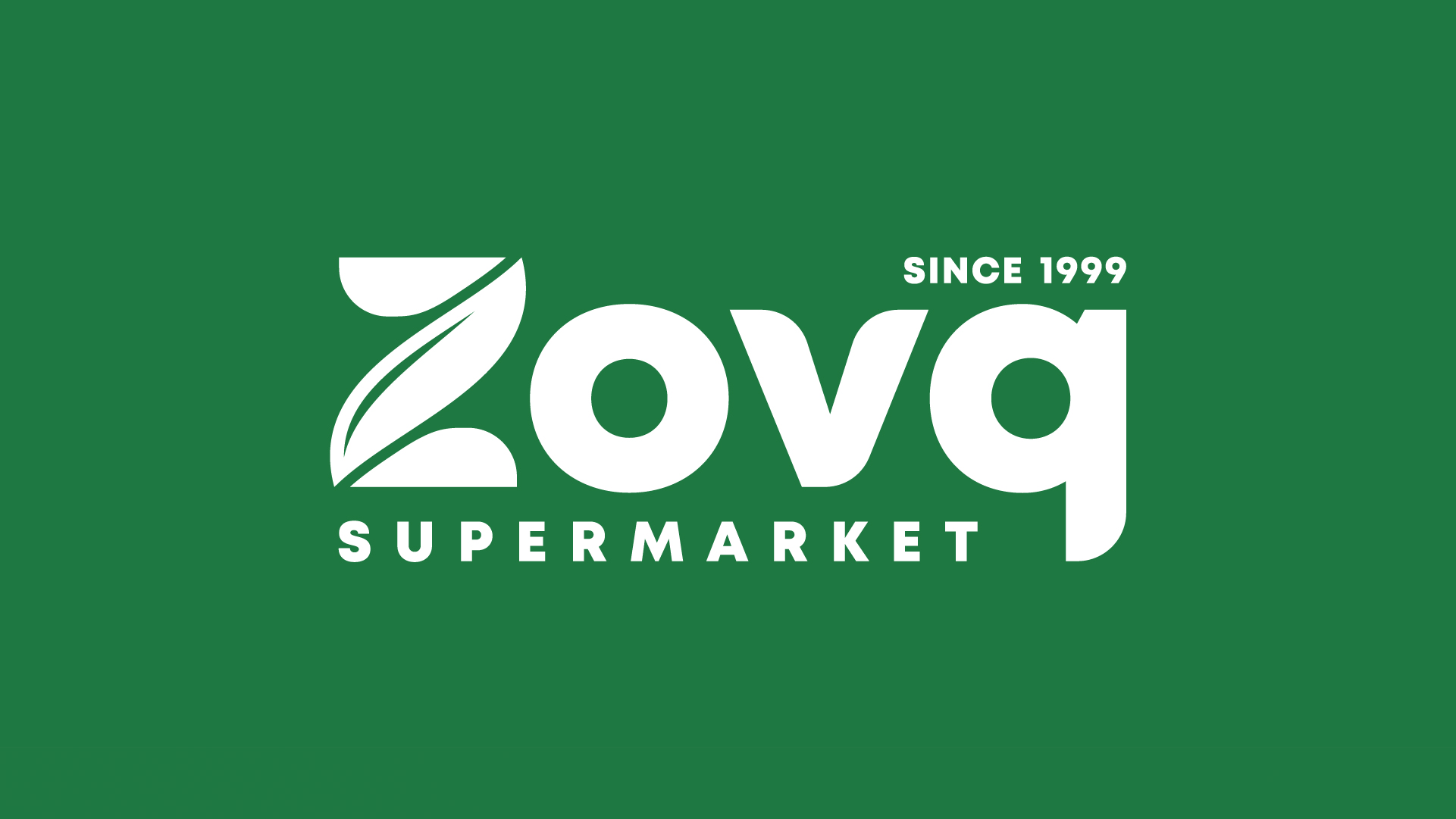 Logo description

The logo is the graphically stylized Latin letter "Z" where the middle part imitates a green leave symbolizing freshness. The logo gets circle form as from the upper side there is a "Since 1999" and from the bottom "Zovq Supermarket" writings exist.
The color palette of bright green and simple red combination is most used for EDLP-type supermarkets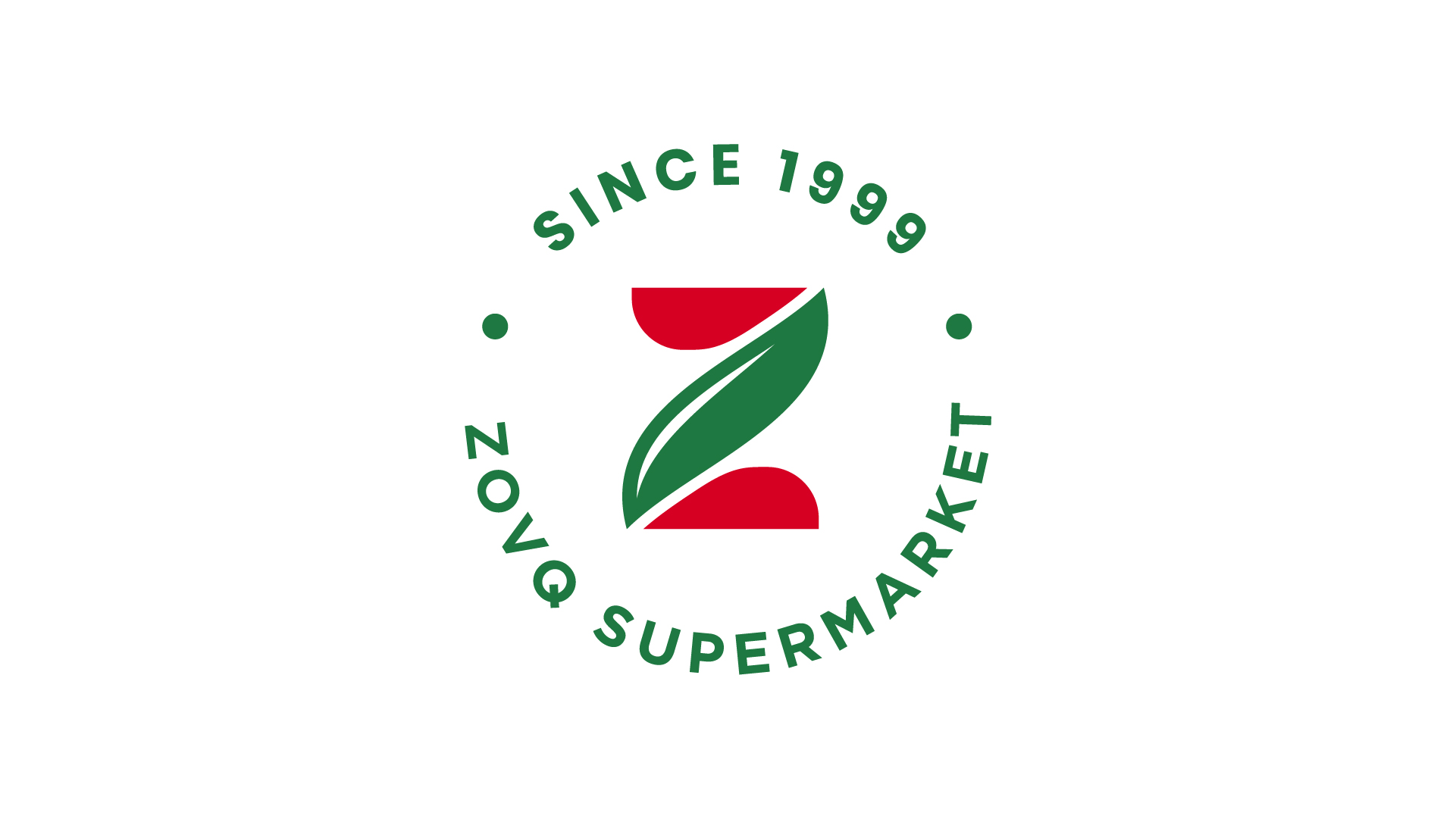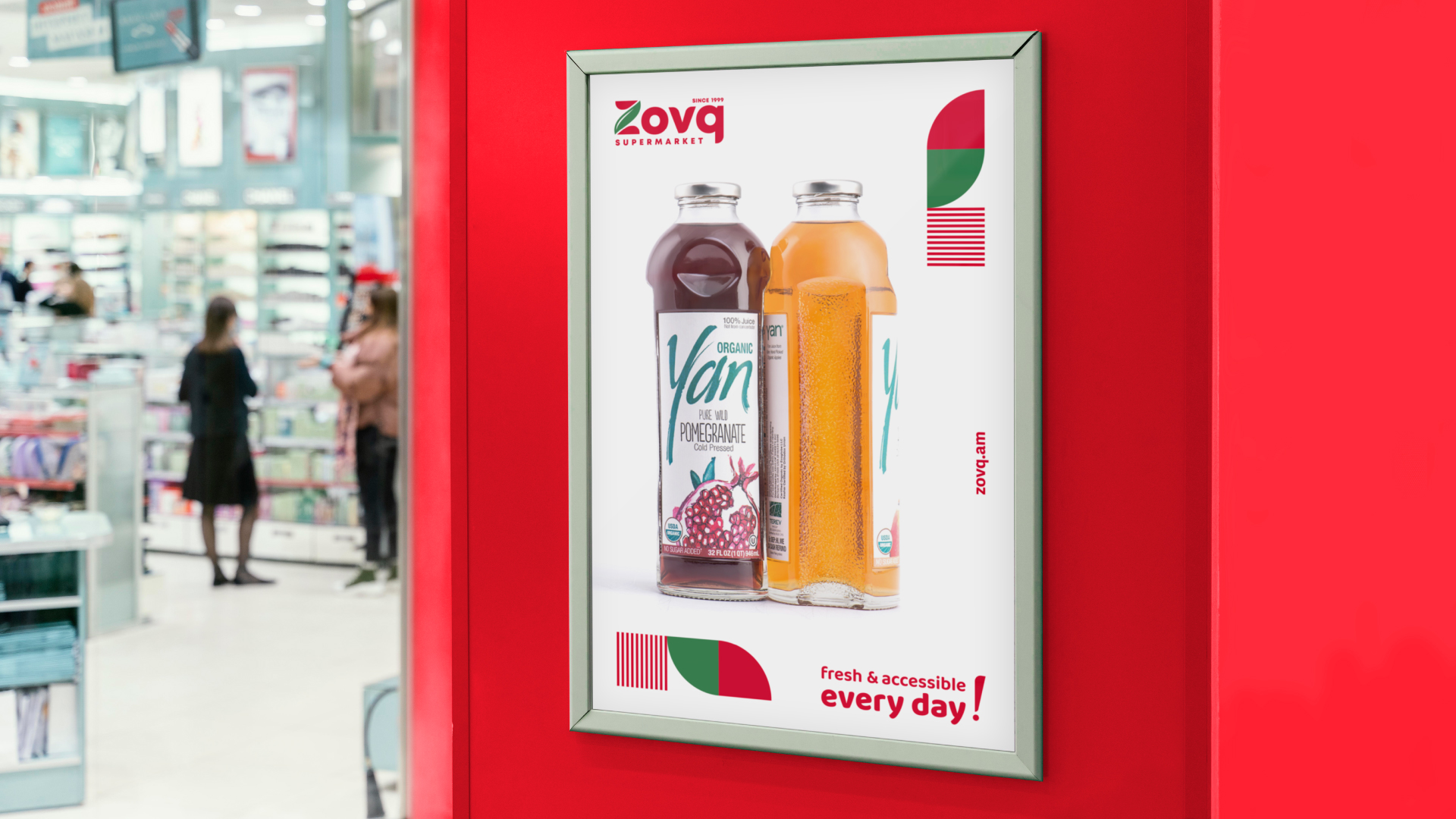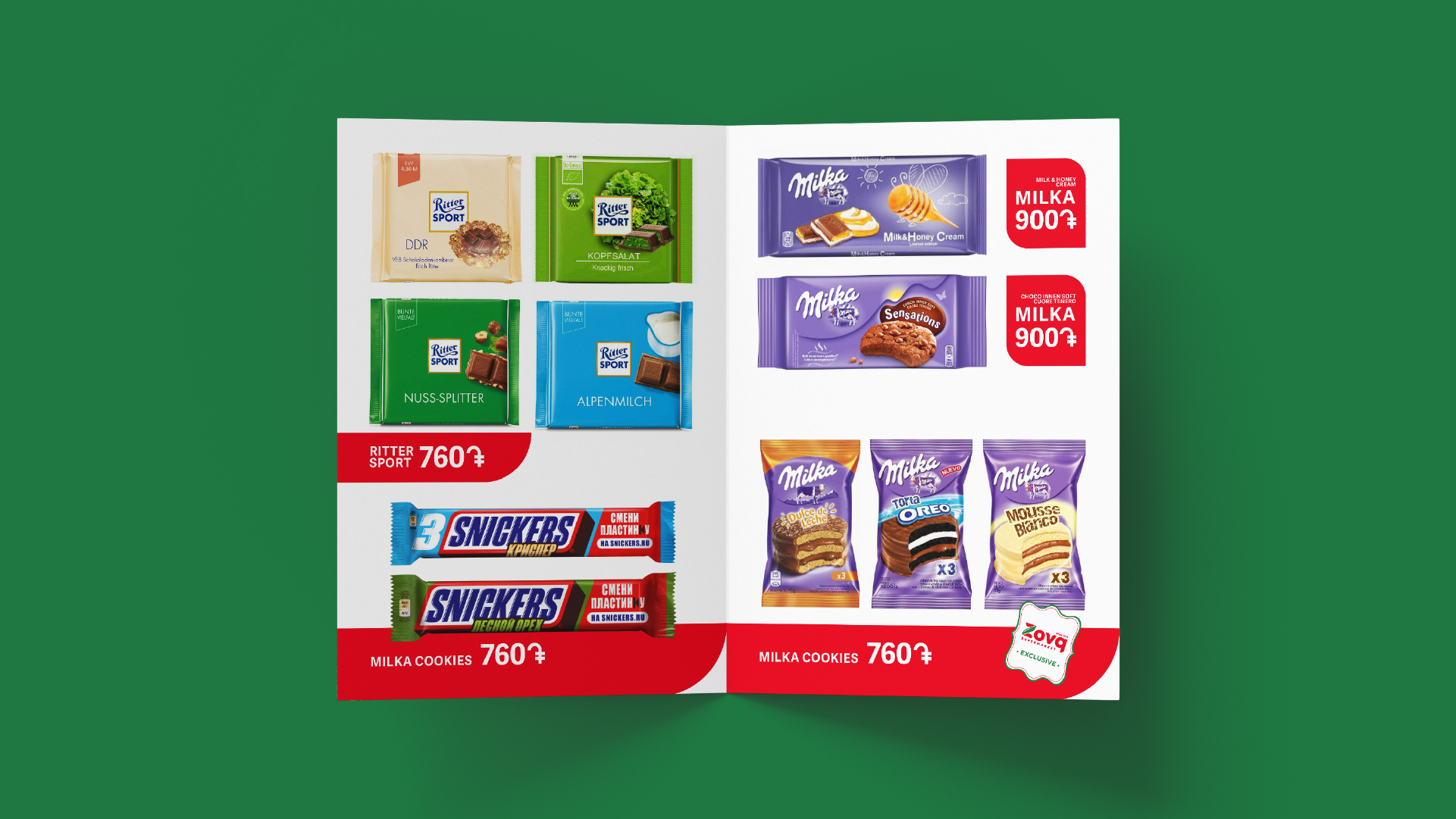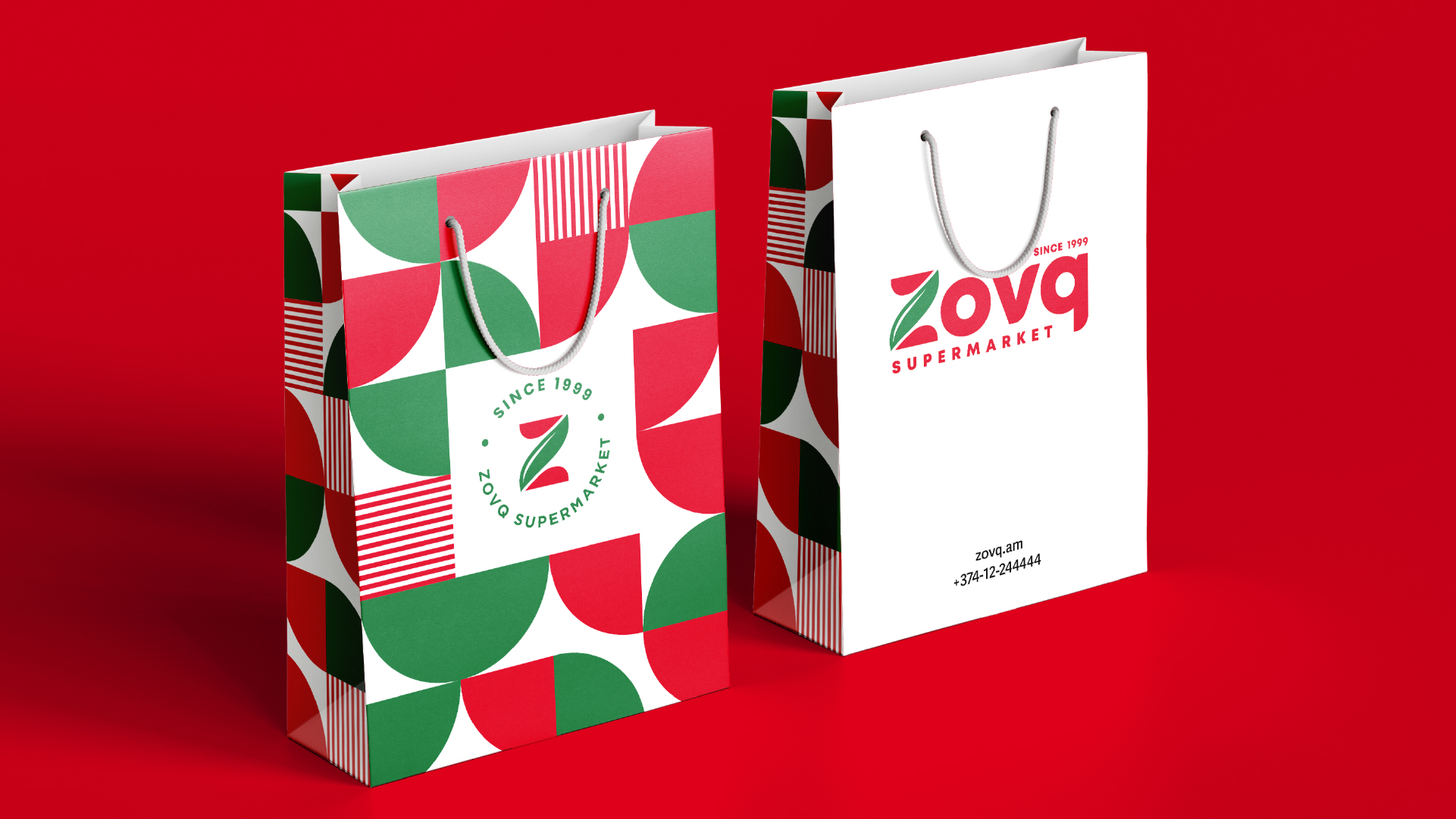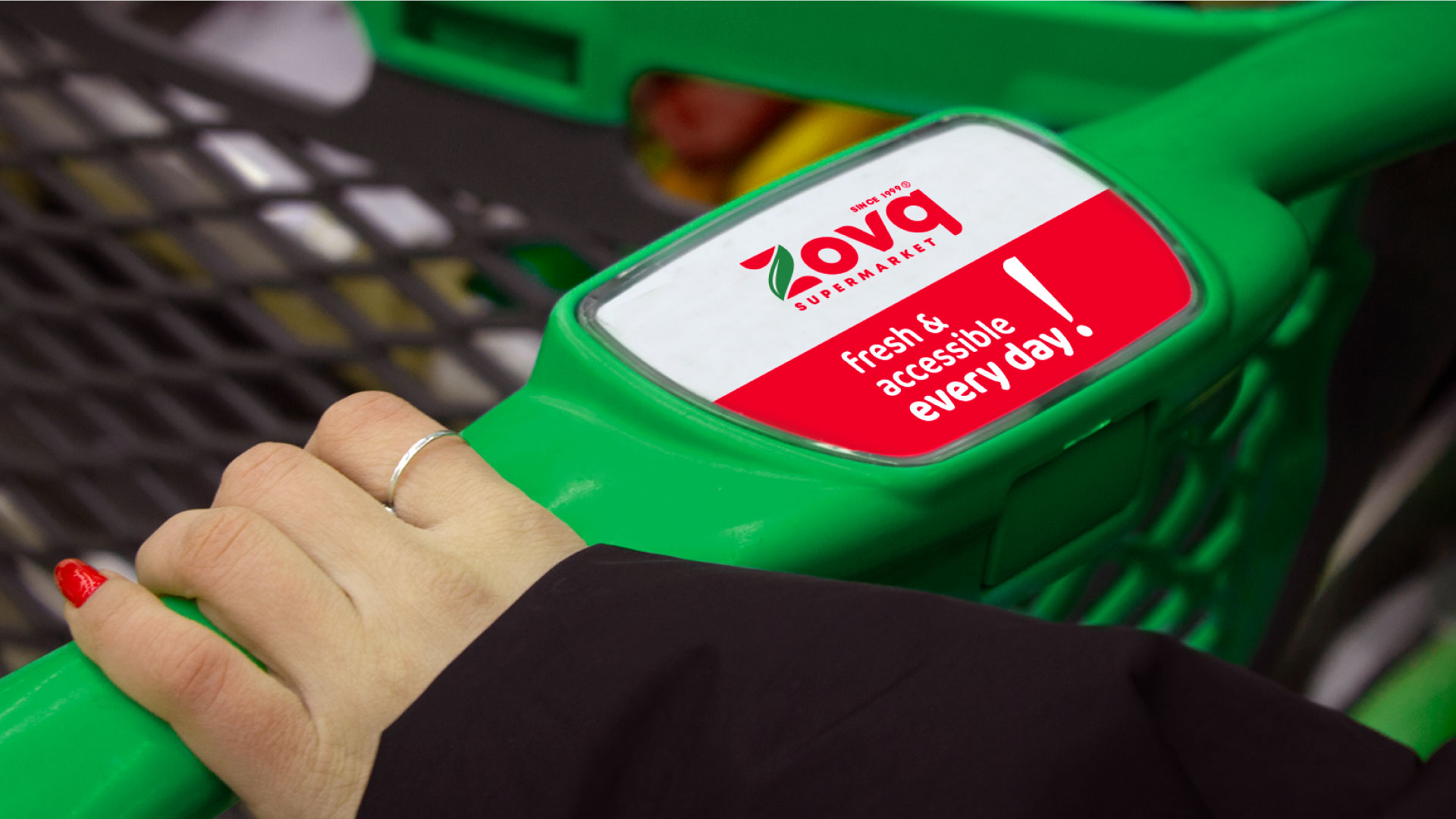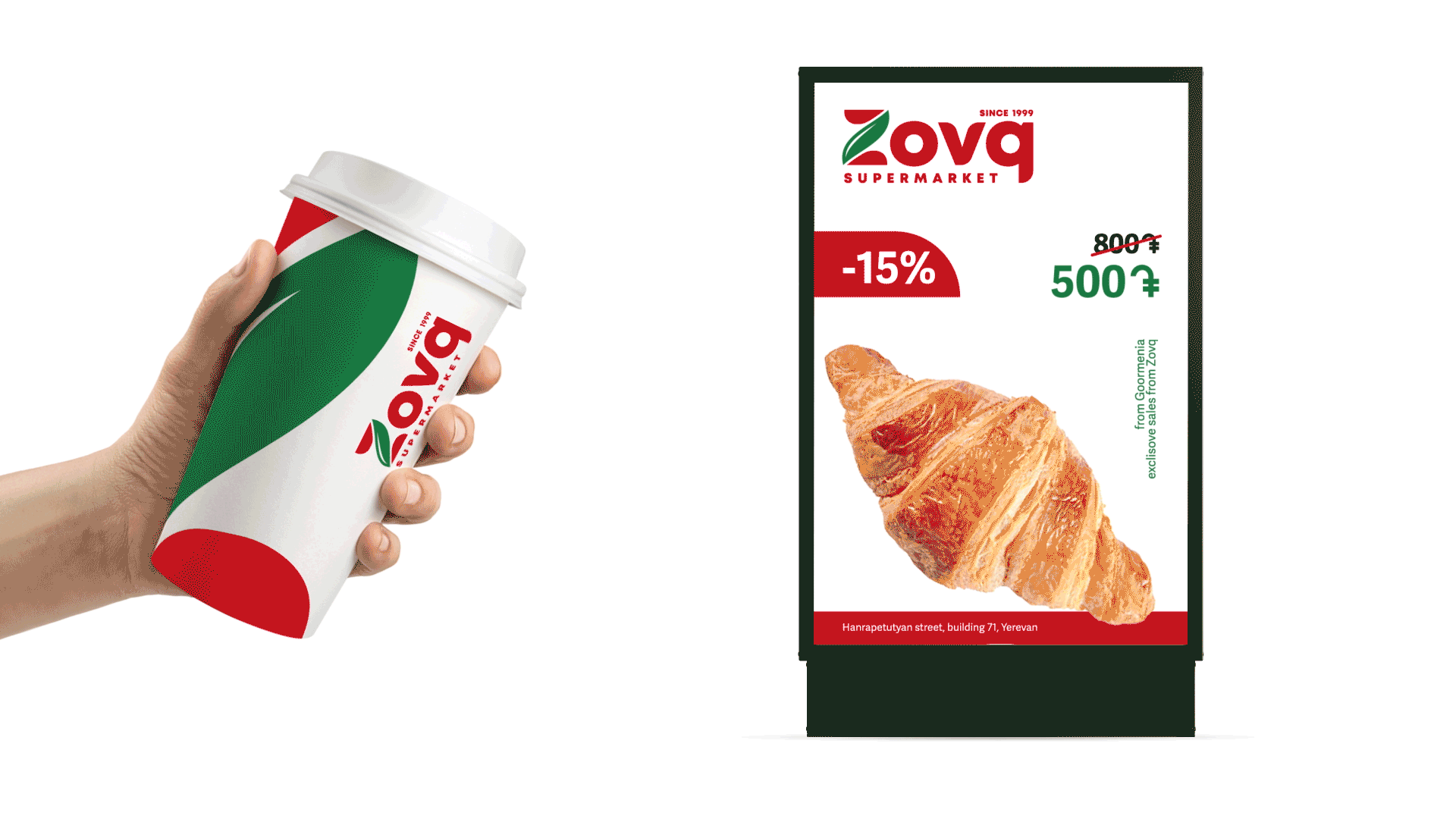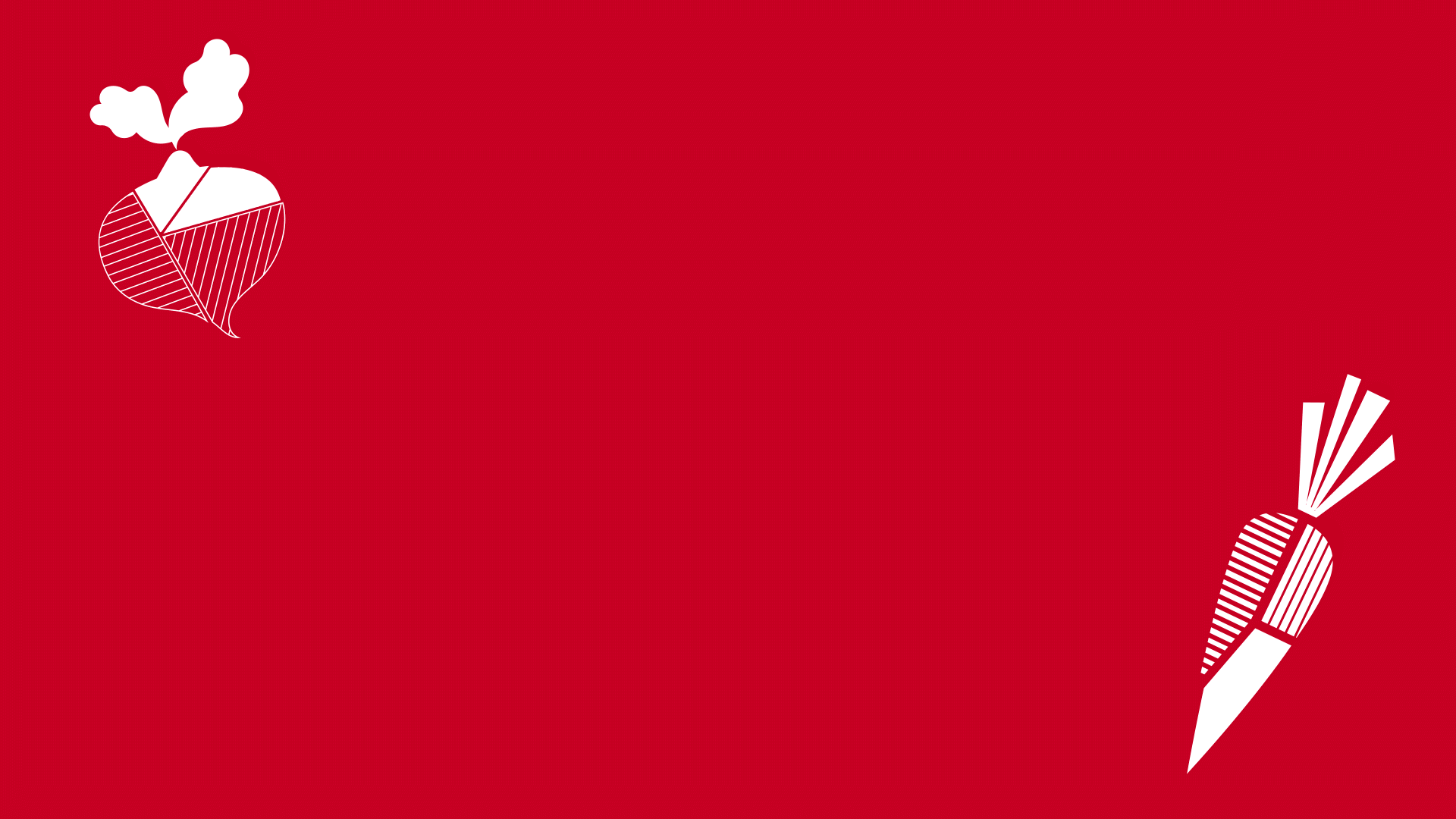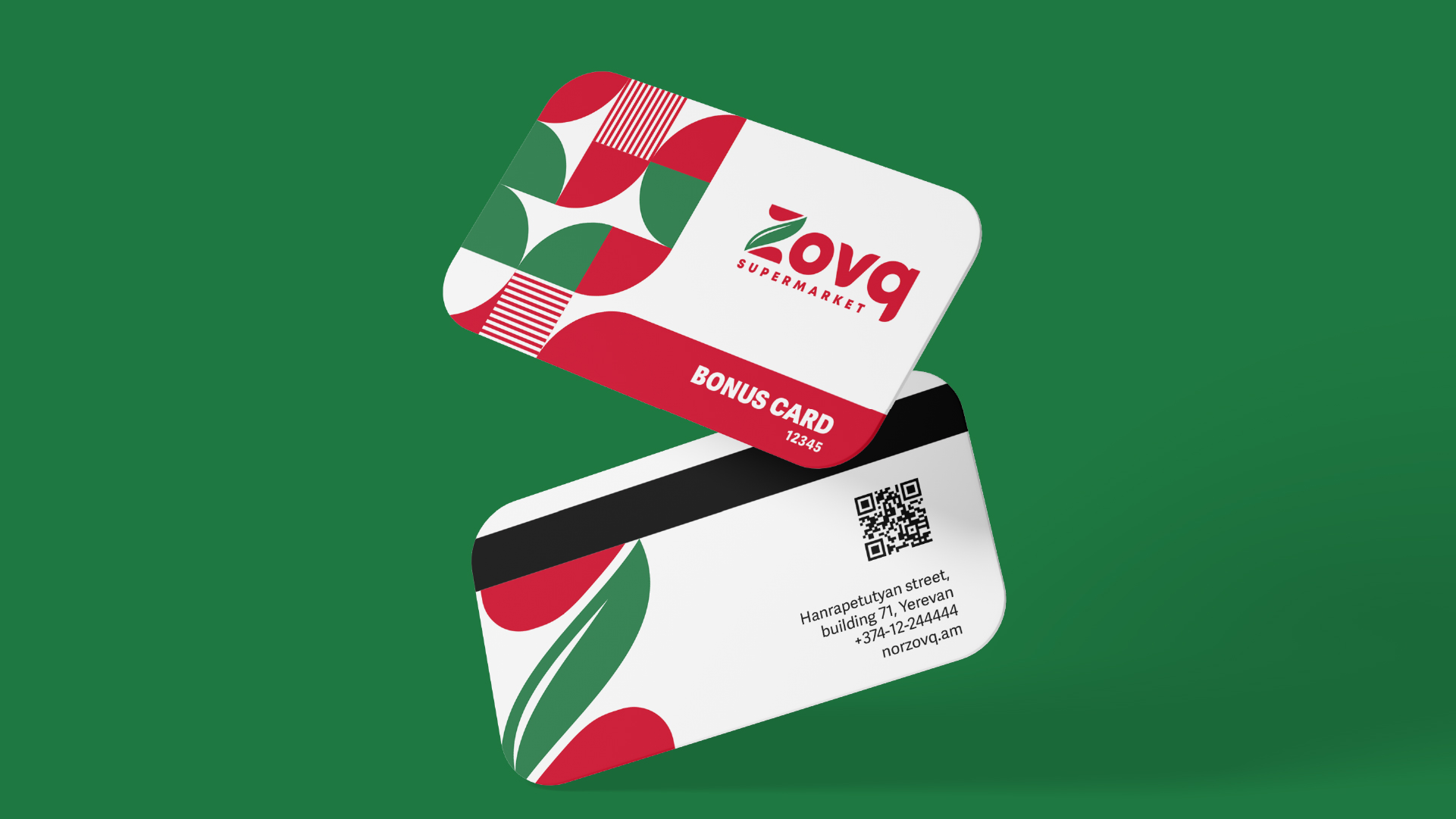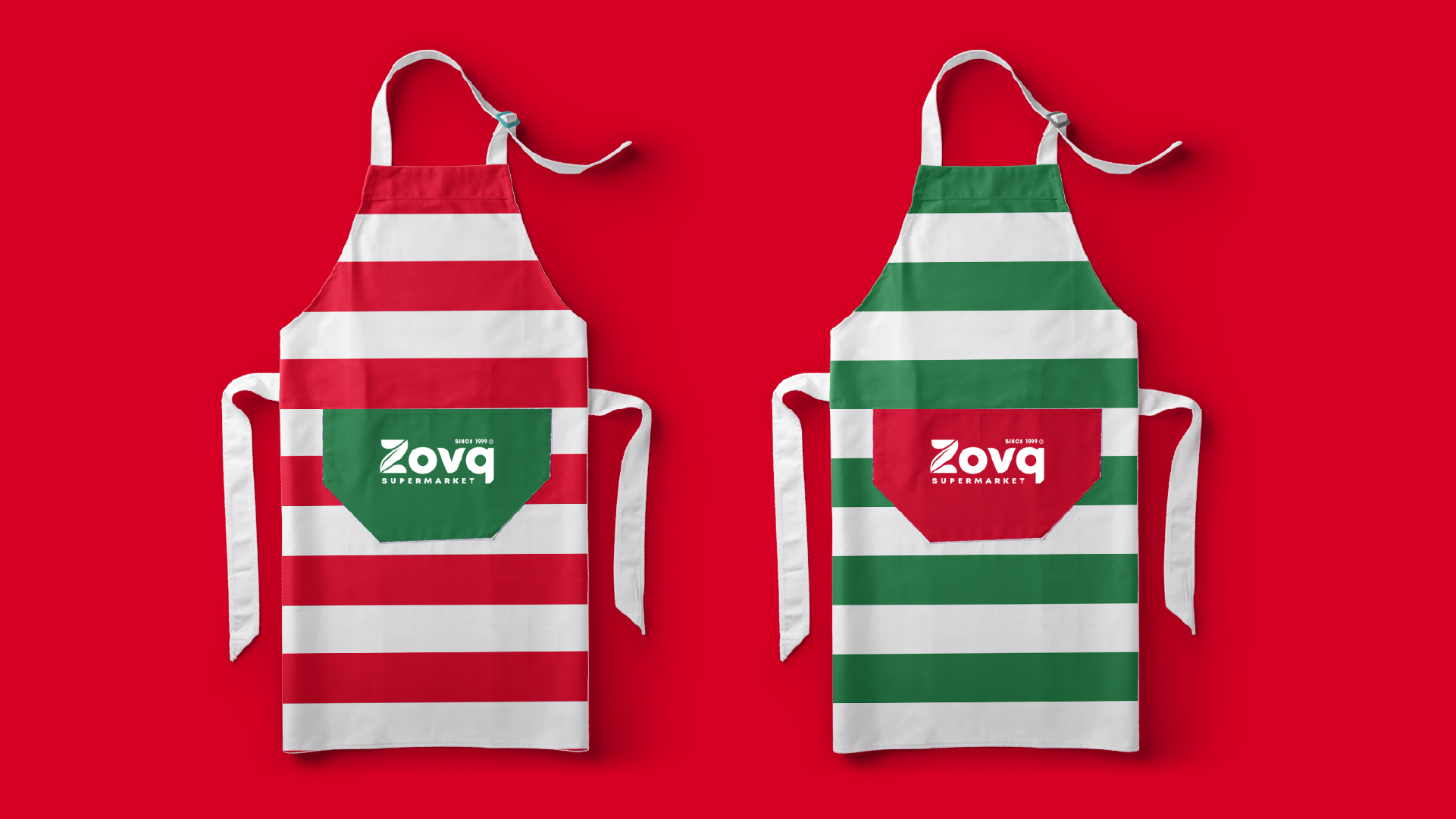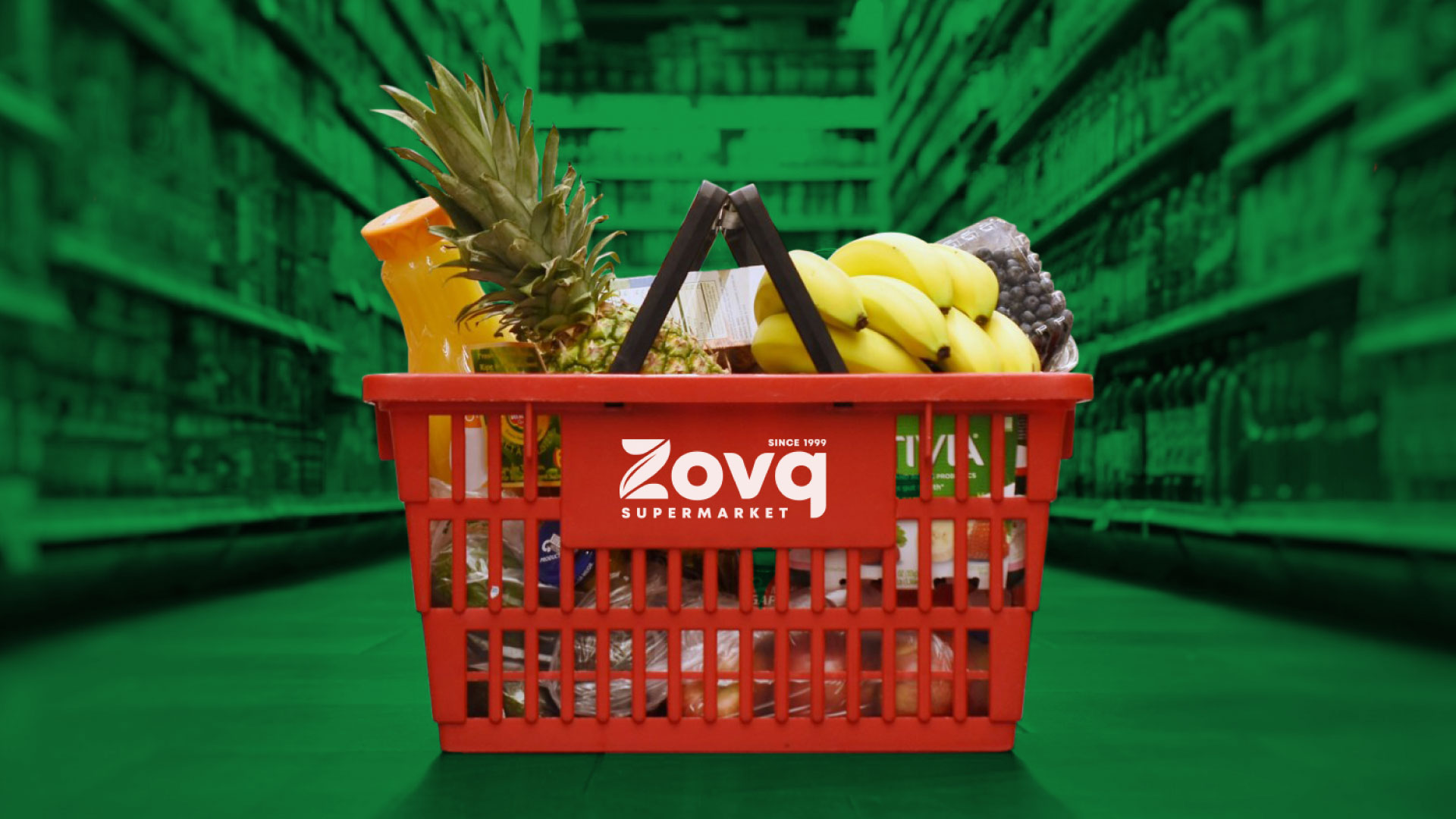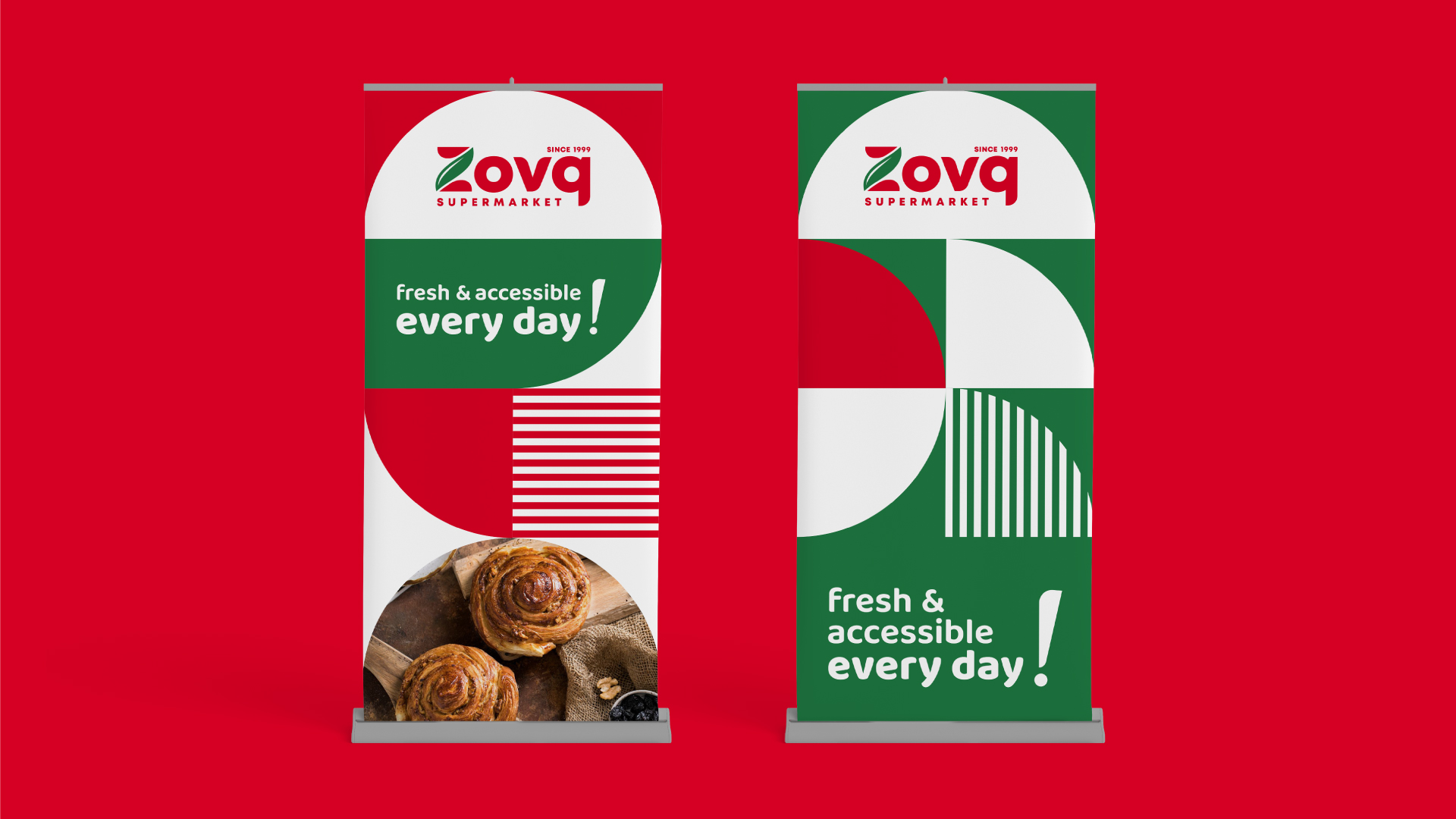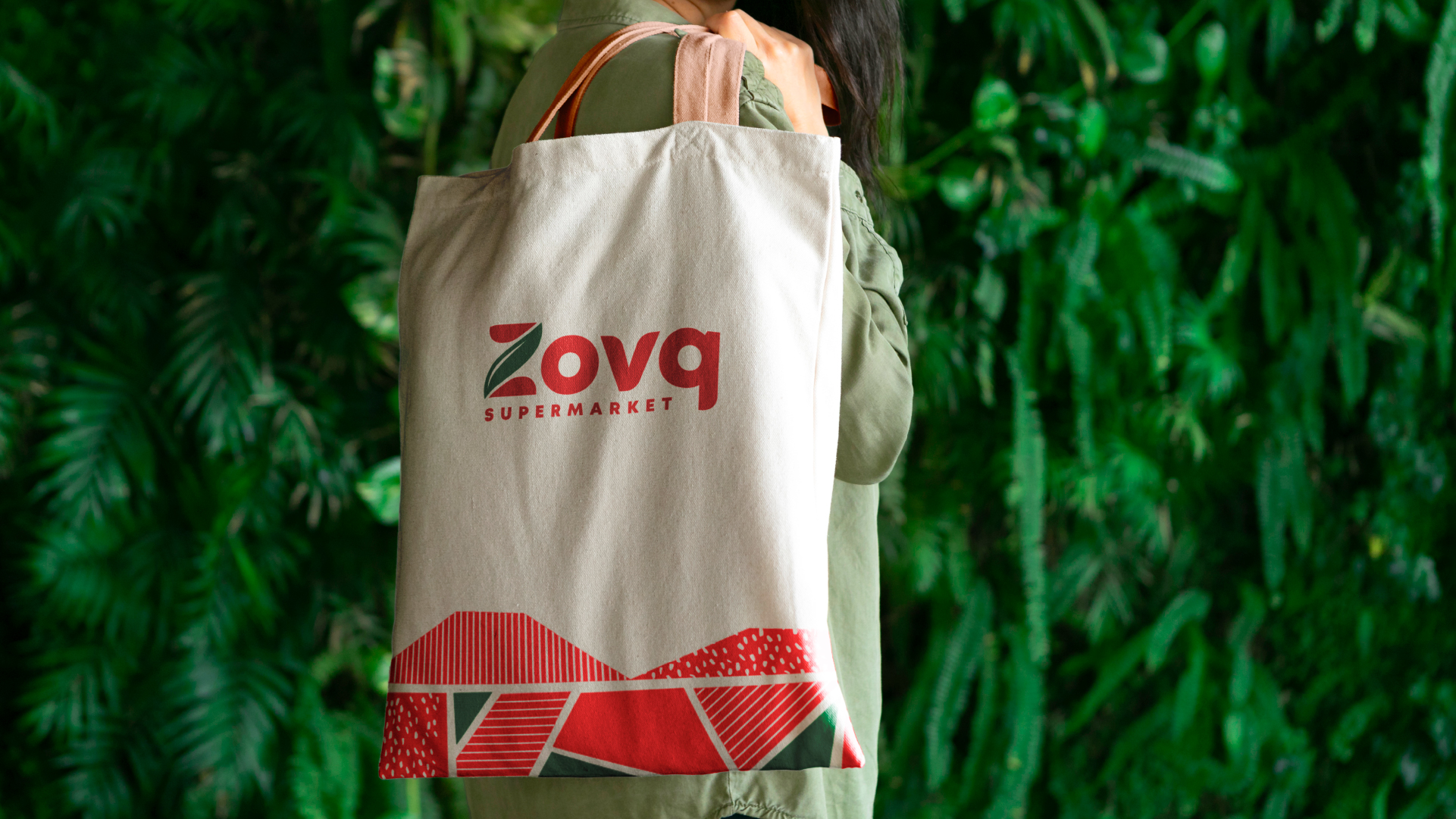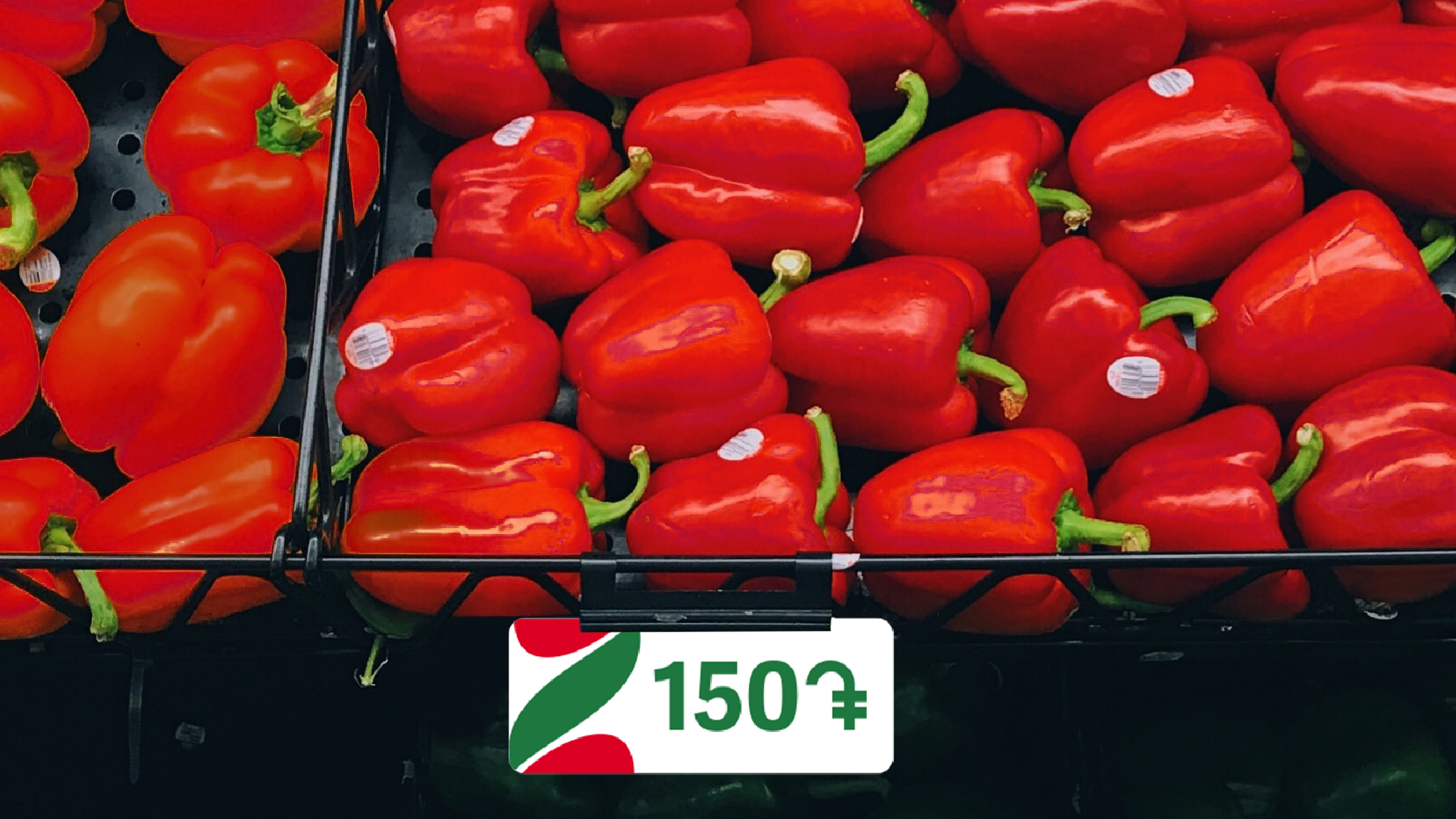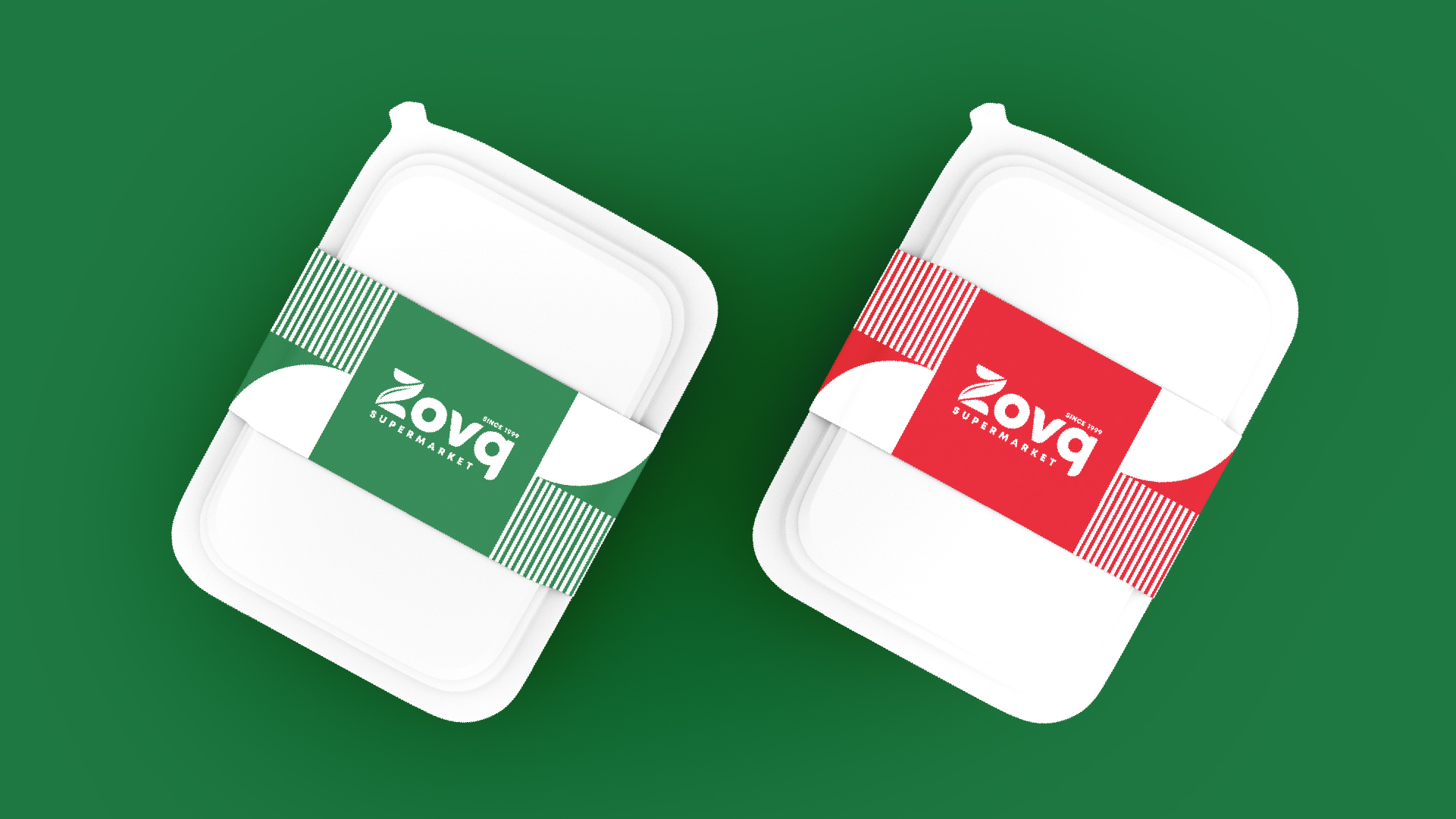 Project Team
Creative Direction: Eduard Kankanyan
Project Strategy: Karen Babajanyan
Project Management: Gayane Margaryan
Graphic Designers: Shushan Gevorgyan, Lilit Avetisyan
Motion Graphics: Vardan Harutyunyan, Lilit Avetisyan
Copywrighting: Hrachuhi Mirozyan