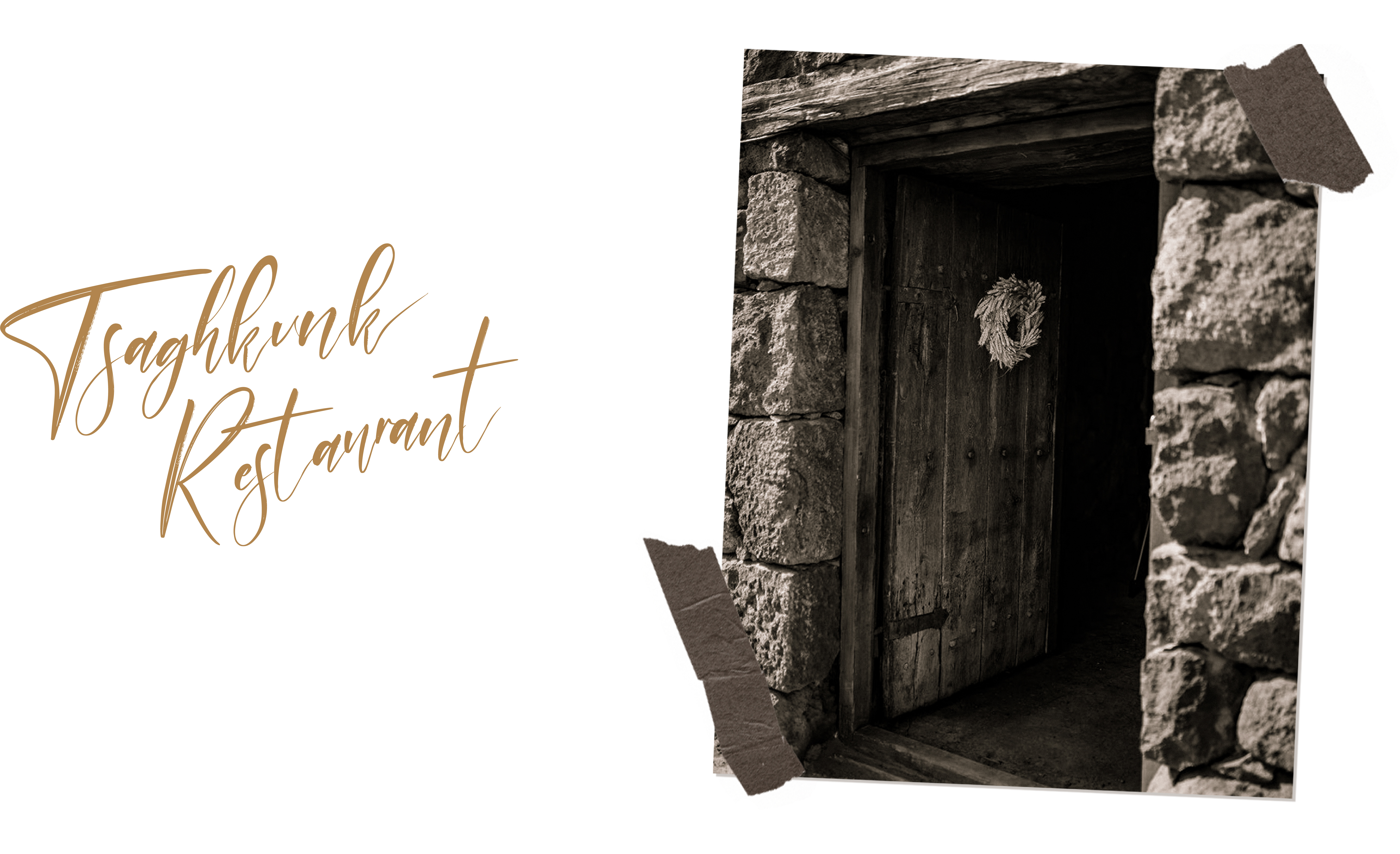 Legacy served on a plate
The small rural settlement of Tsaghkunk has many points that testify to its thousand-year heritage. Here, side by side, there is a Christian church and an oven (tonir), where lavash was baked thousands of years before Christ. It symbolized the well-being of the house and family, provided sustenance and was the

integrity of traditions.
Visitors to the Tsagkunkun restaurant still enjoy the freshly baked lavash made in tonir. The Tsakhkunk restaurant features Armenian values, traditional Armenian dishes as a heritage and the best standards of hospitality.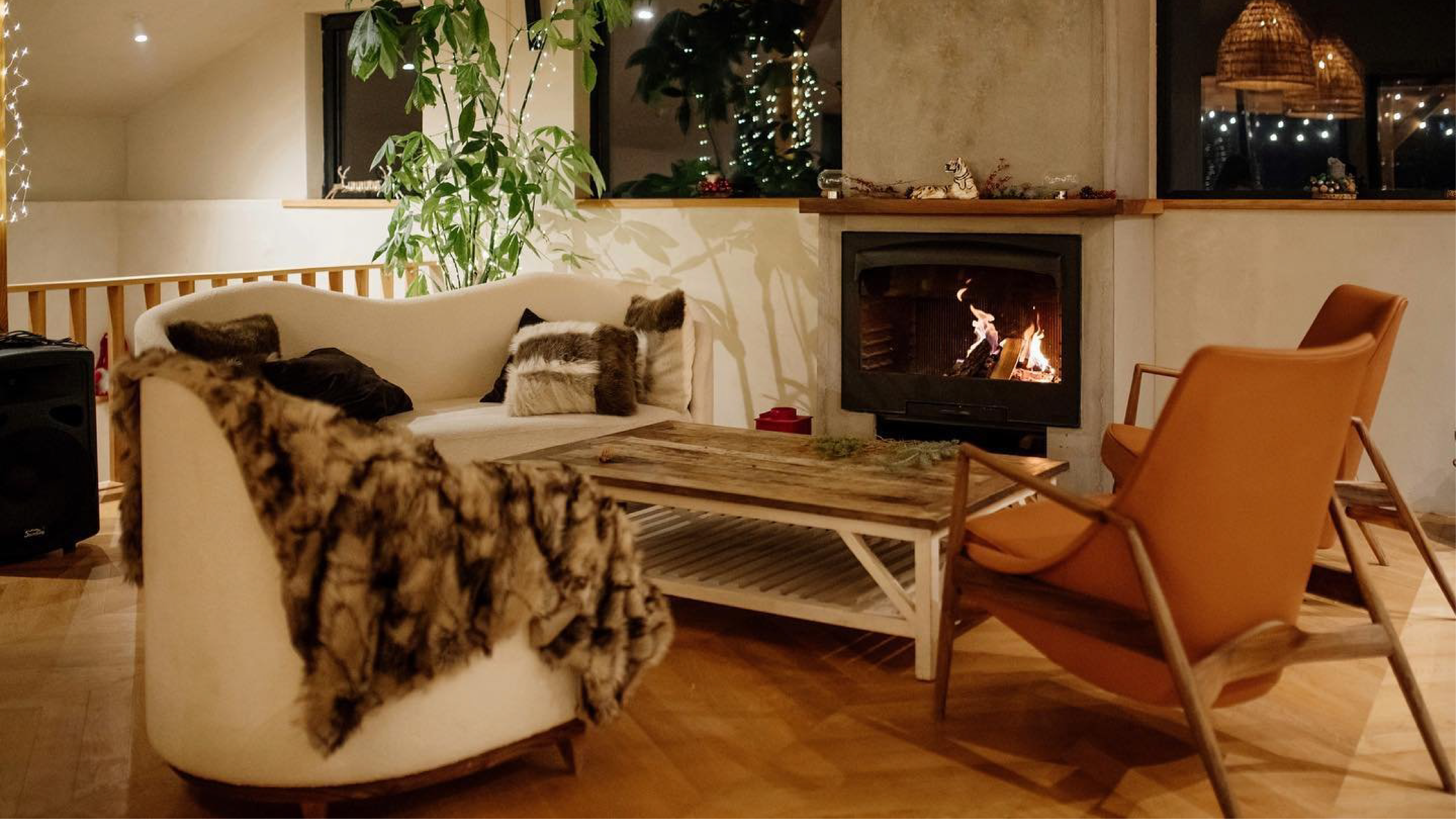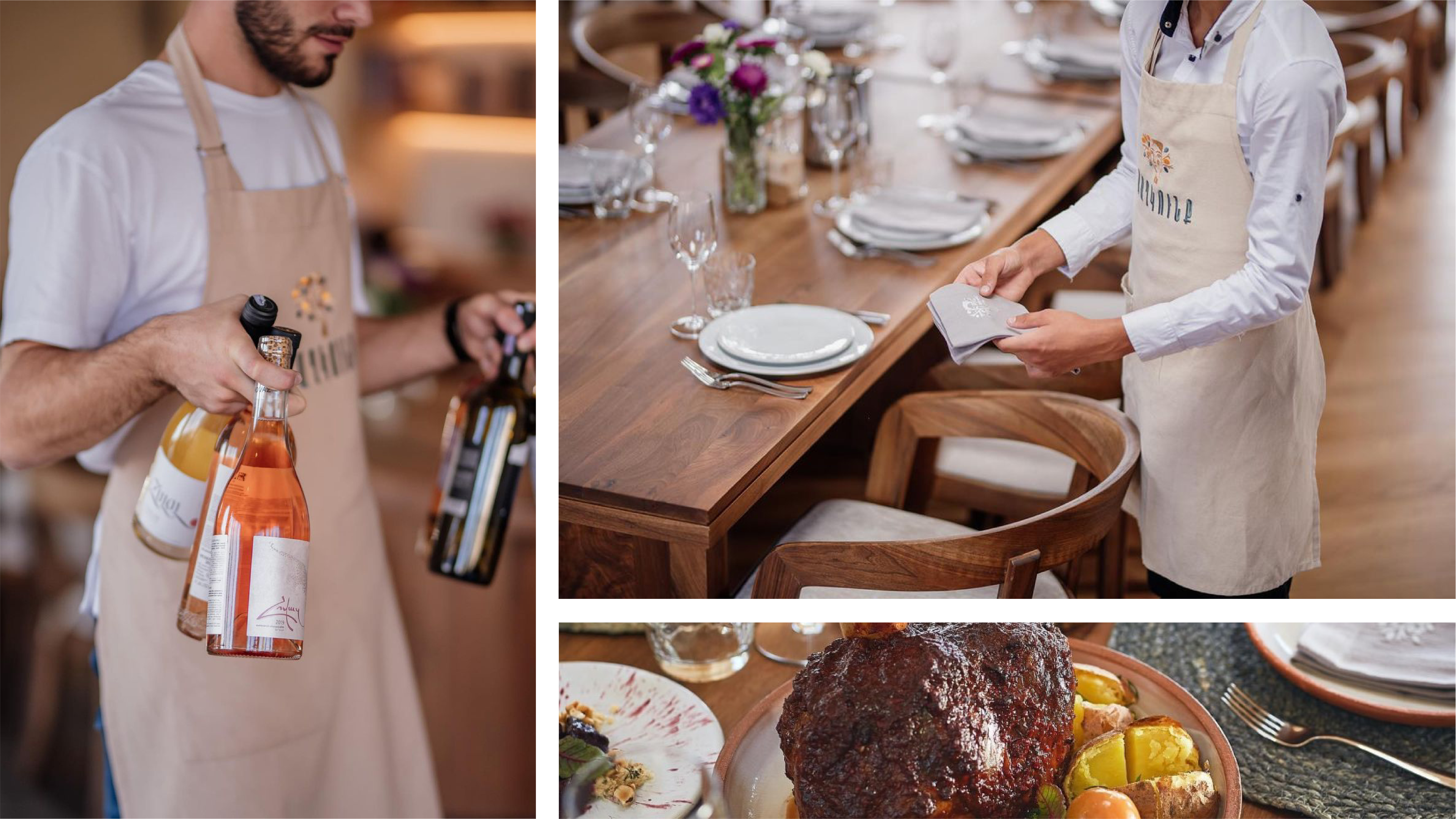 The Logotype
At the heart of the logo is the image of a woman in traditional Armenian clothes (taraz), who was the keeper of the family's traditions and the provider of food. In the symbol, the image of the woman is complemented by the fruit tree in the background.
In the lower part of the symbol is the wordmark, lower is the identifier, consisting of two parts: indicating the area of business and emphasizing the location.
The logo's wordmark, as well as various elements of the symbol are also used separately, becoming distinct elements of the brand identity.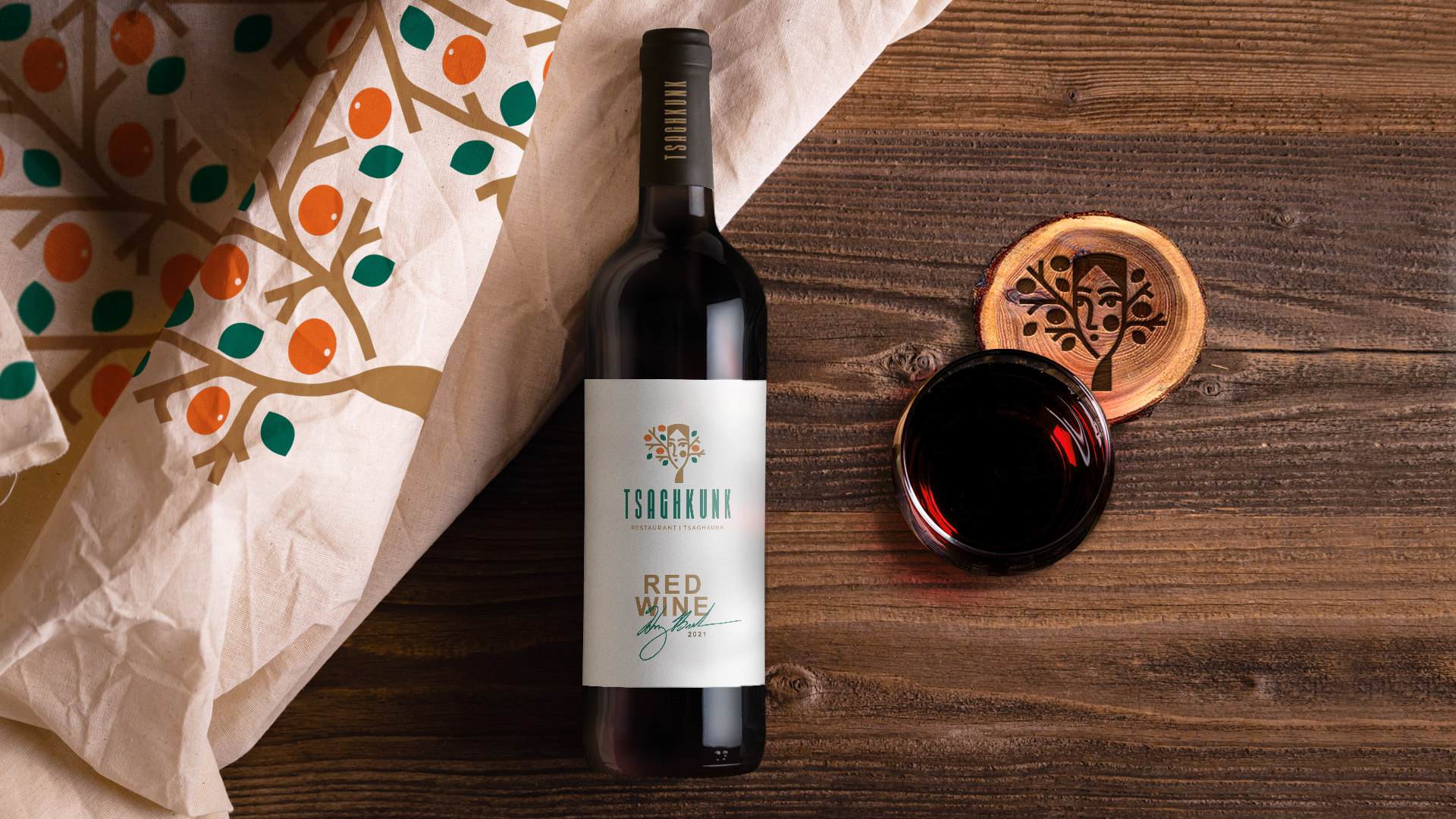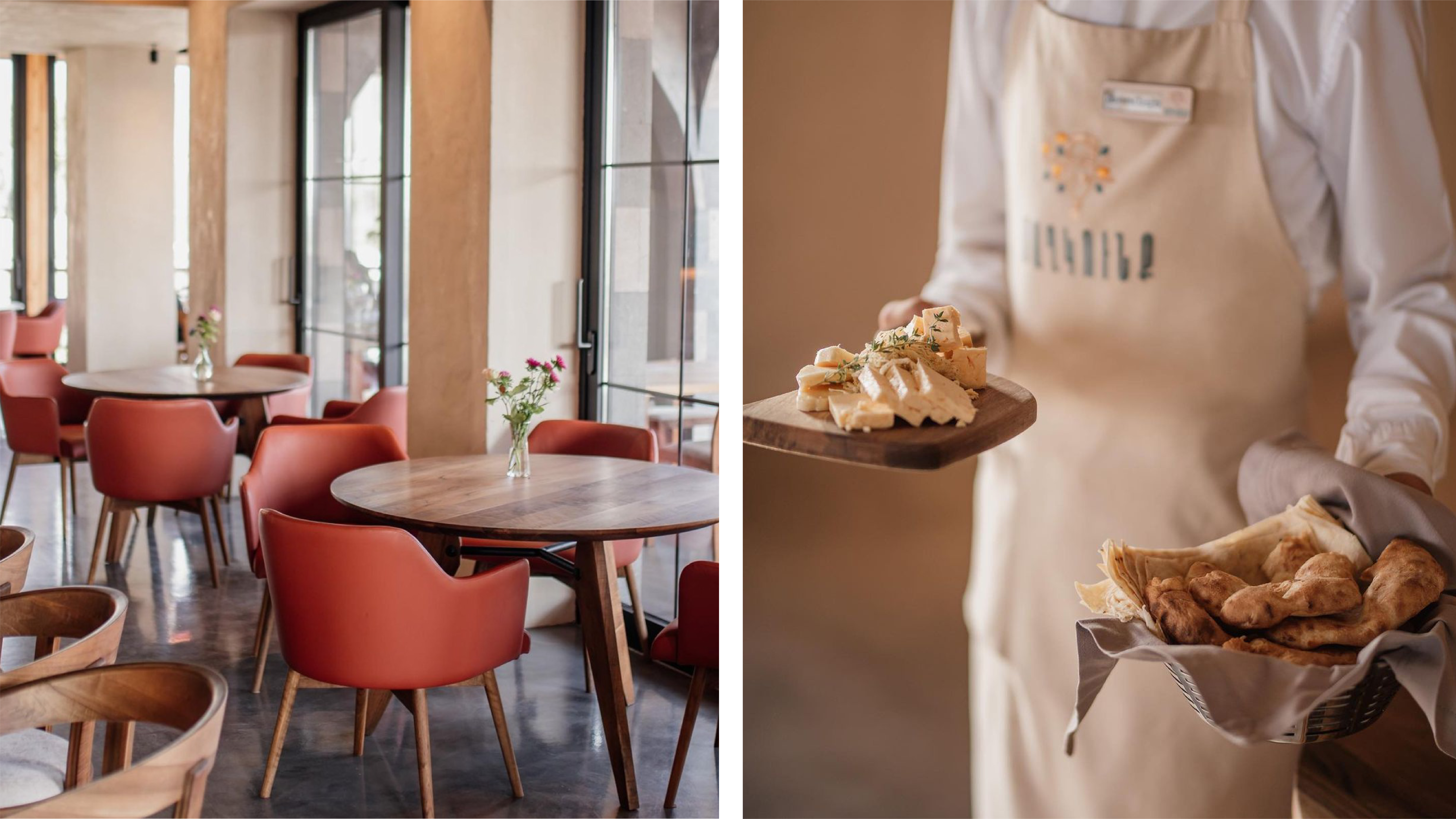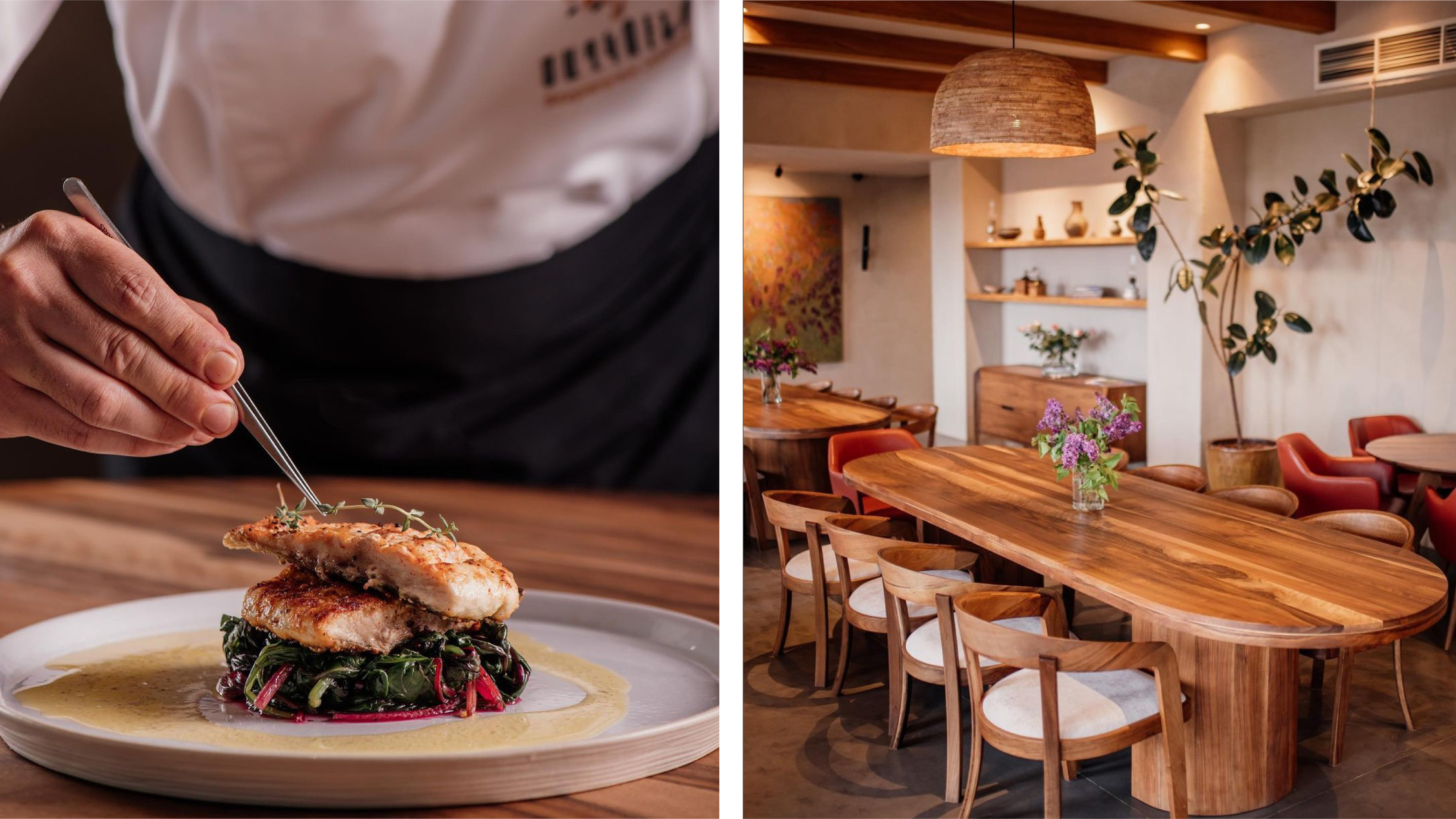 Style and Aesthetics
This brand has a close relationship with the traditions of the rural area, which influences its identity, style, and aesthetics. Its vivid manifestation is in the colors of wood, a palette that mimics nature.
Elements of style and brand identity are visible in the interior of the restaurant, various branded products, clothing of service staff, advertising materials. Every corner of the "Tsagkunk" restaurant is a reminder of the village, both in terms of design and presentation.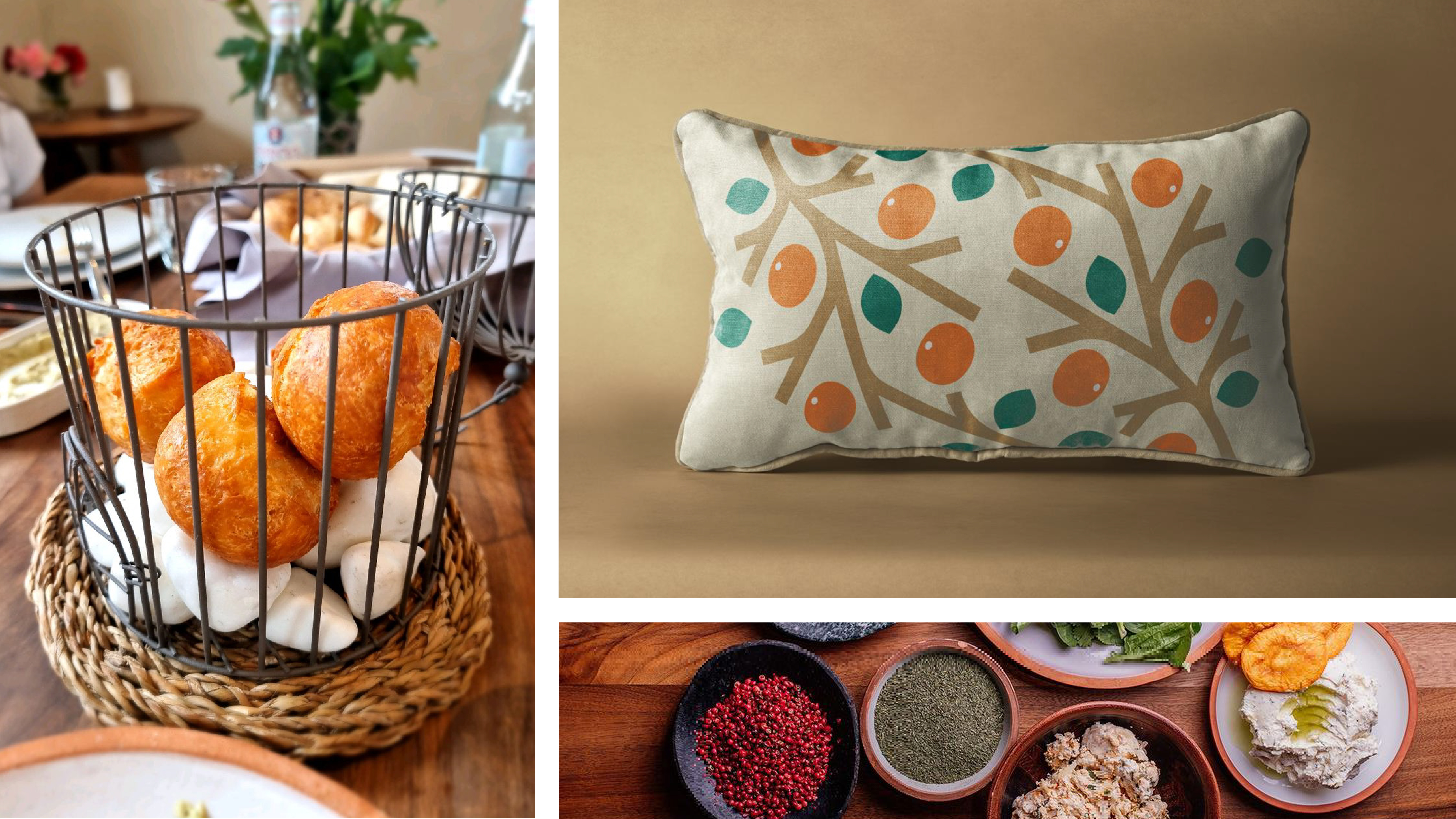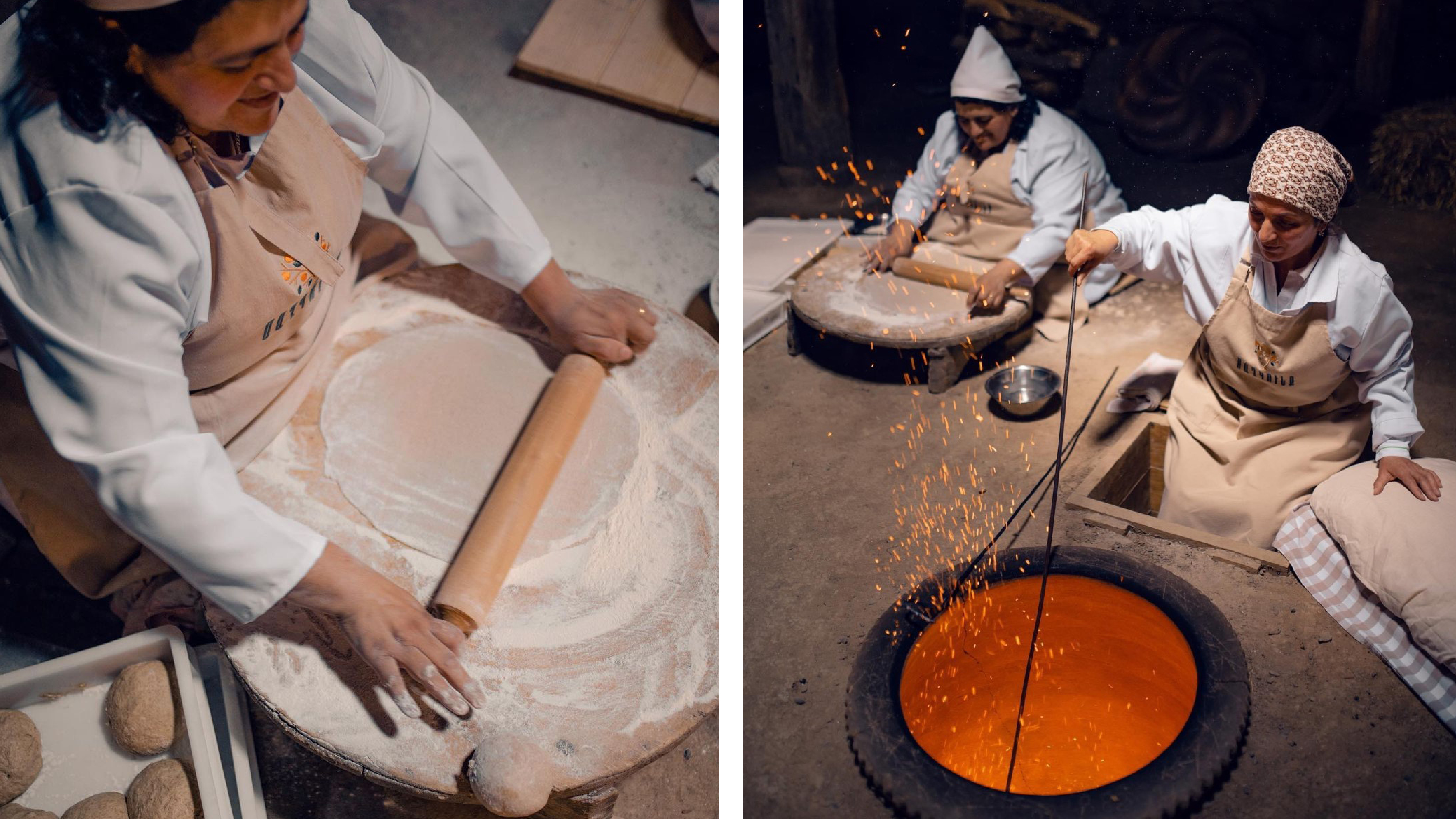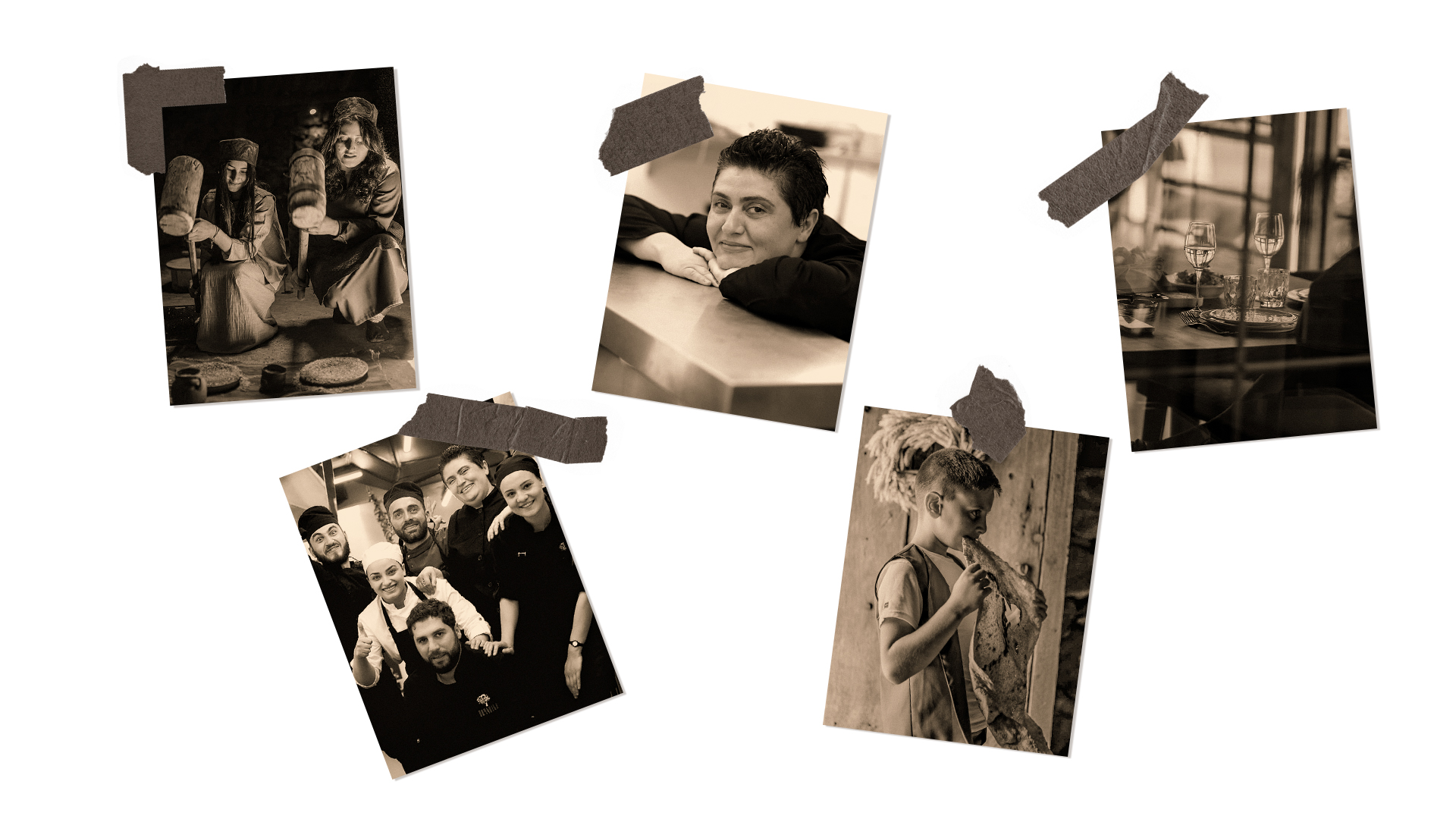 Creative Direction: Eduard Kankanyan
Branding Director: Karen Babajanyan
Project Management: Gayane Margaryan
Graphic Designer: Anush Aleksanyan
Portfolio Designer: Anush Ghandilyan
Copywrighting: Hrachuhi Mirozyan