Young, and Cheerful, and Old
With its endlessly changing face, architectural masterpieces, and eternally young and wise old residents, Yerevan ranks among the world's oldest cities. The current architecture of Yerevan is based on the sun.
This sun spreads its rays in the form of streets, reaching

from the central square to the far corners of the city. The solar plan of Yerevan is also the basis of branding of Median Hotel located in the heart of city. An elegant logo that mimics a floor plan is combined in this project with bright, youthful colors that express the comfort and lightness of the hotel.

The Colors
The key color of the Median Hotel palette is bright, youthful baby green, which symbolizes the city's vibrancy and eternal youth. This light, cheerful color is combined with wise turquoise, in keeping with

the city's antiquity.
Pure white, a symbol of simplicity, and stylish gray are used as secondary colors, completing the palette that conveys the hotel's core values.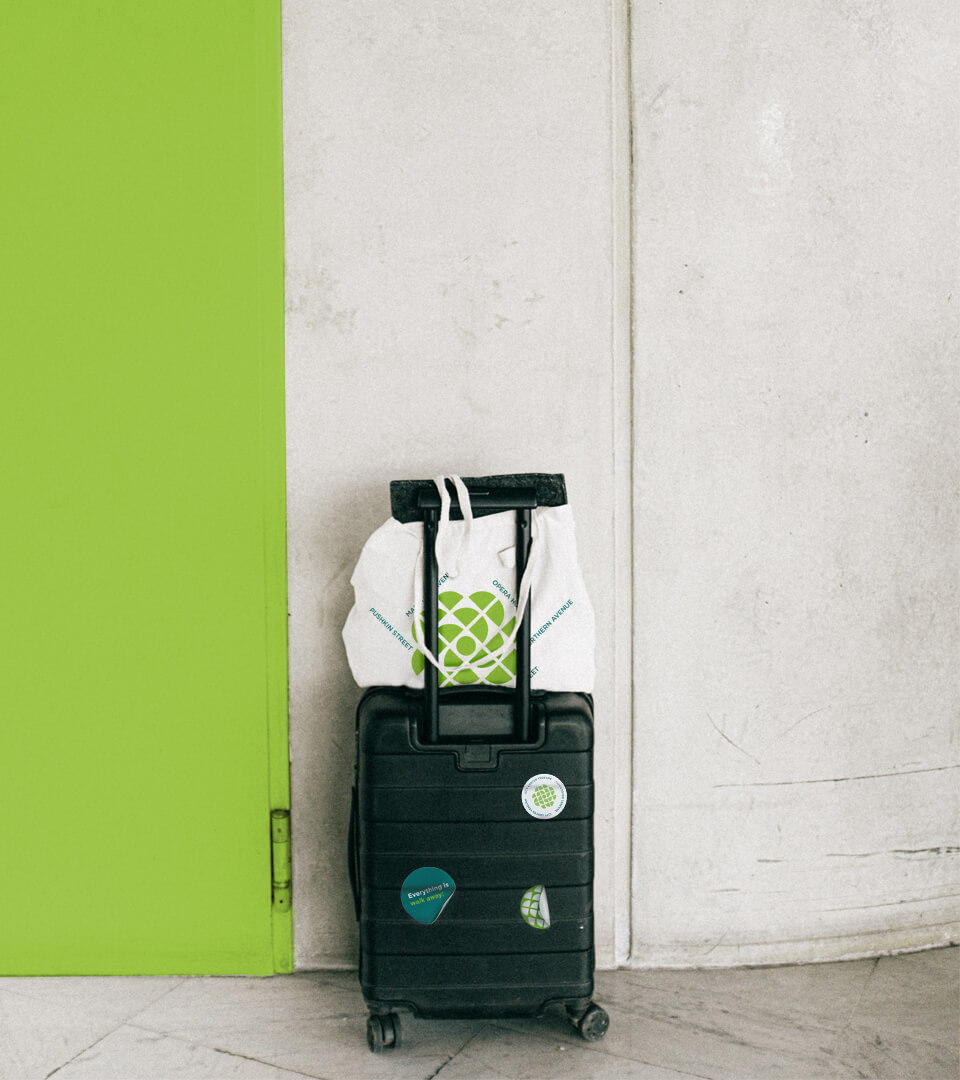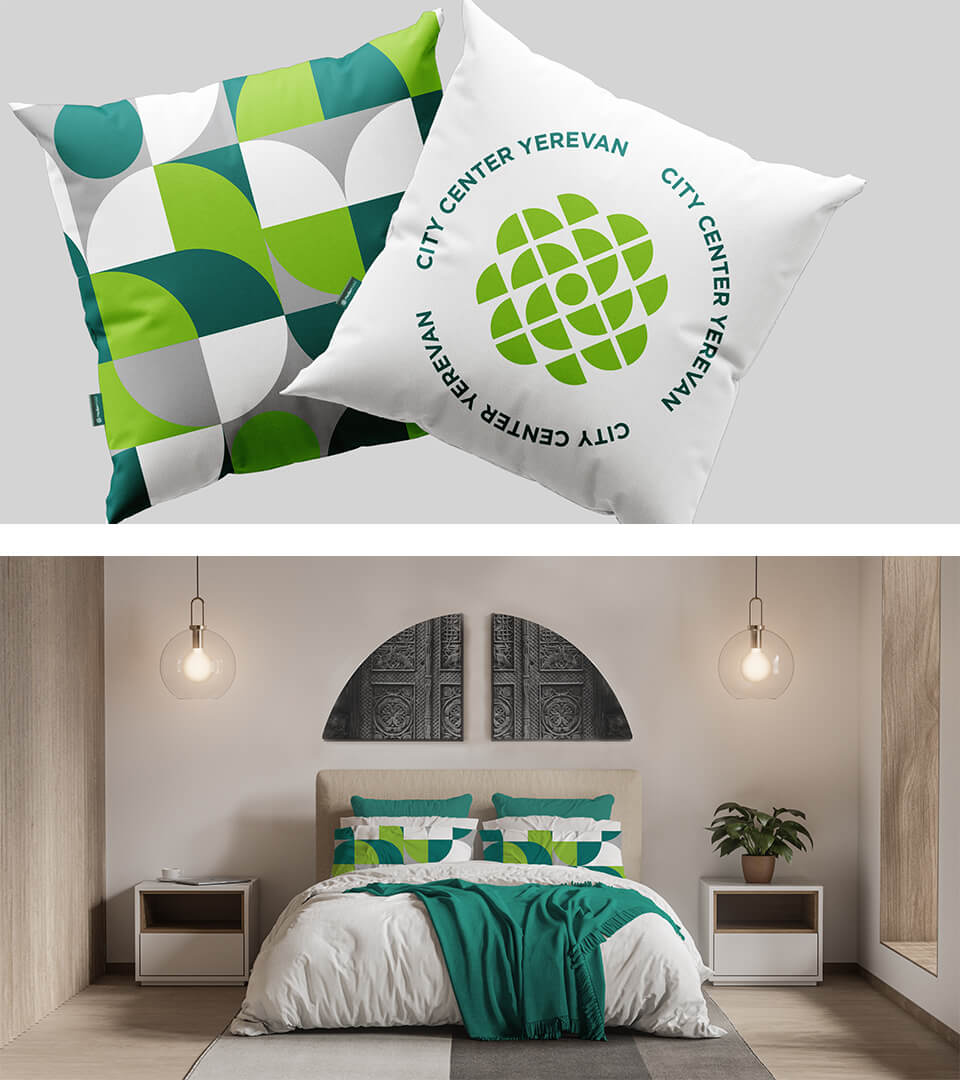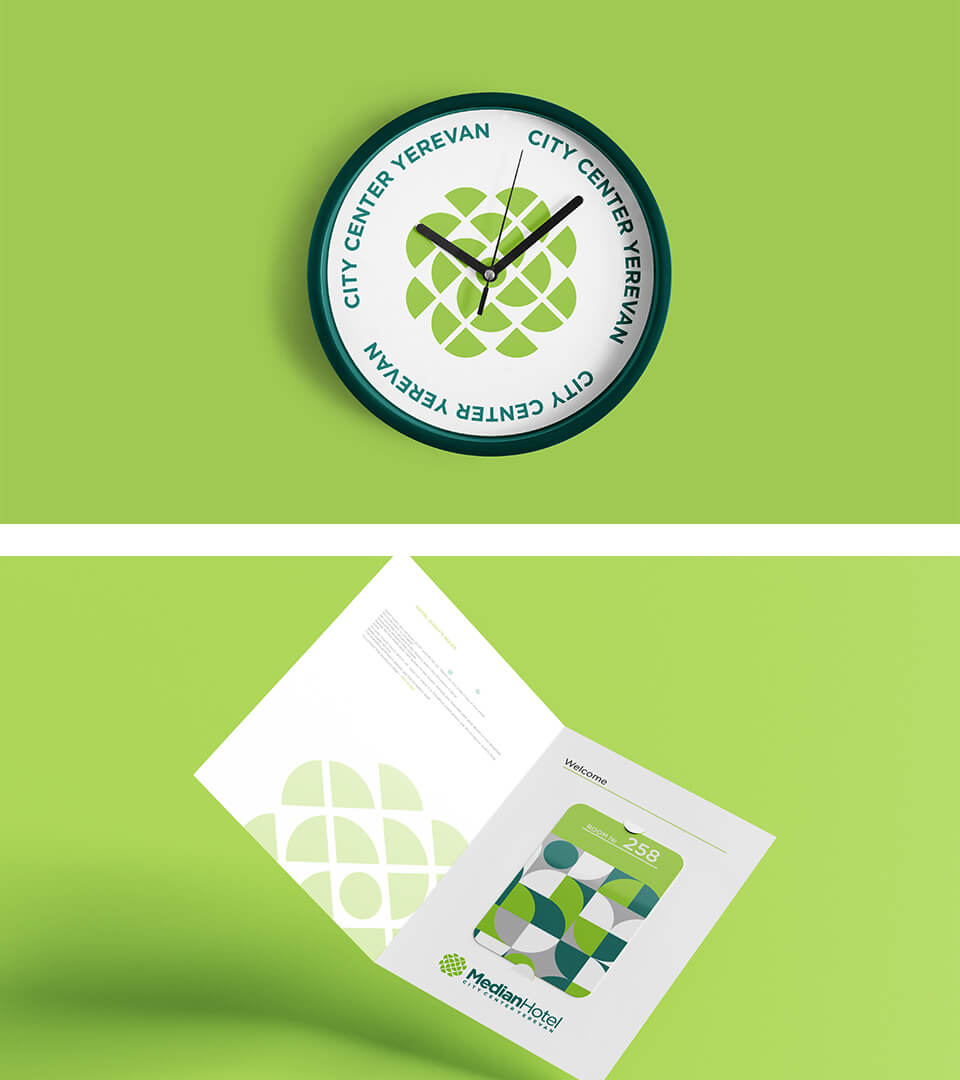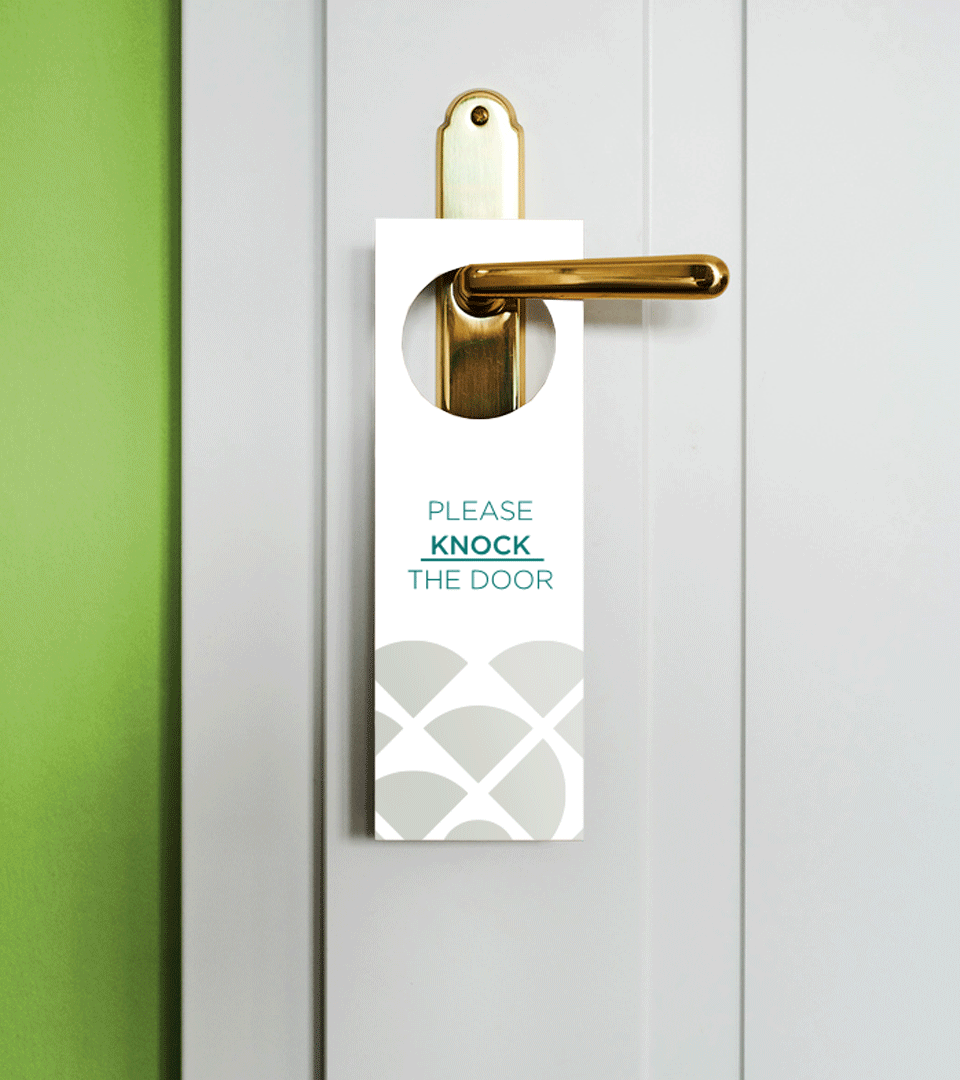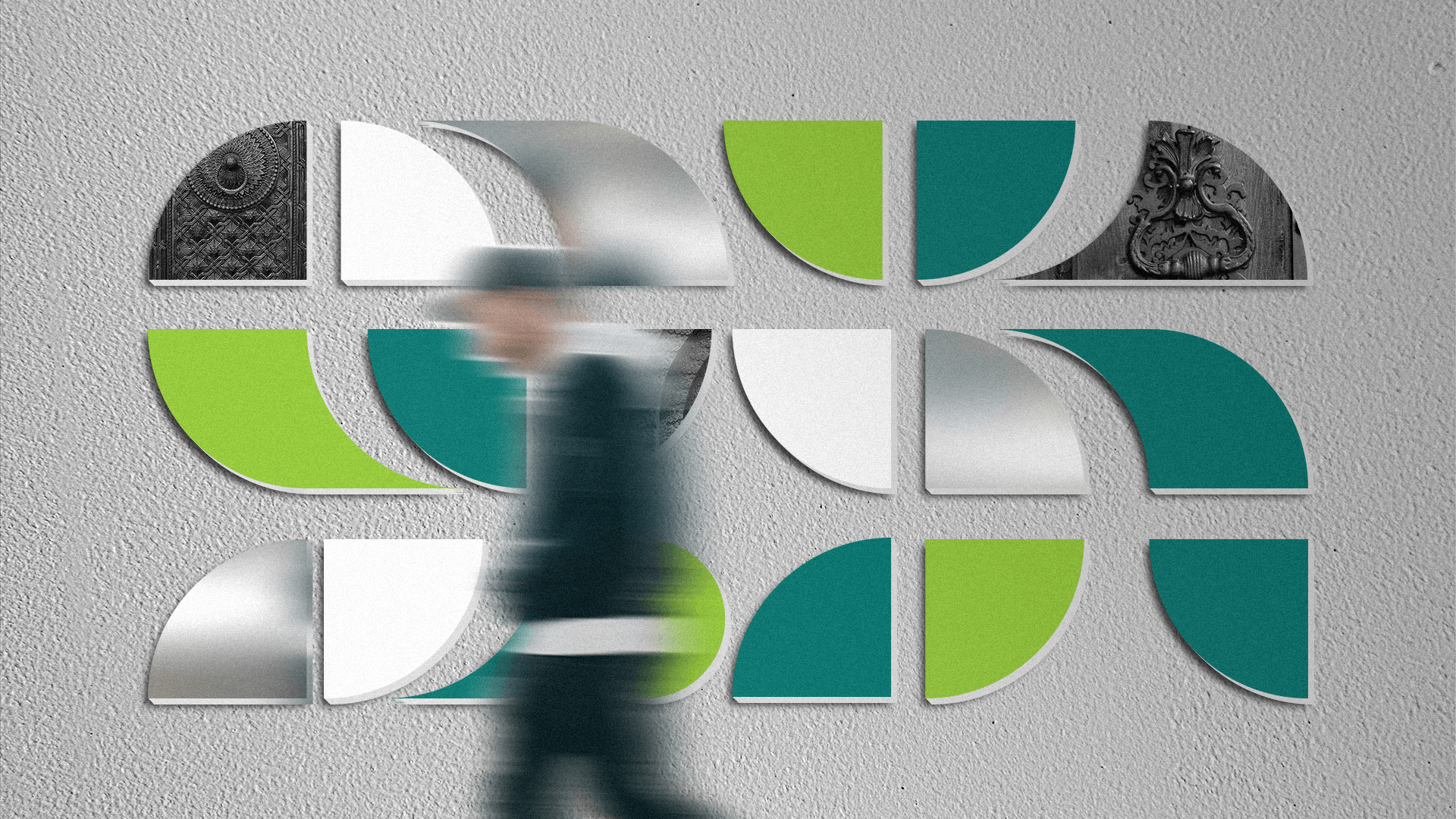 Style and Aesthetics
Semicircles based on the curves in Yerevan's plans were used as part of the brand style. These circles combine to create the logo or are used separately for
different elements of the brand.
This approach also imitates traditional Armenian fonts, preserving the uniqueness of Armenian identity and introducing novel, fresh and creative approaches.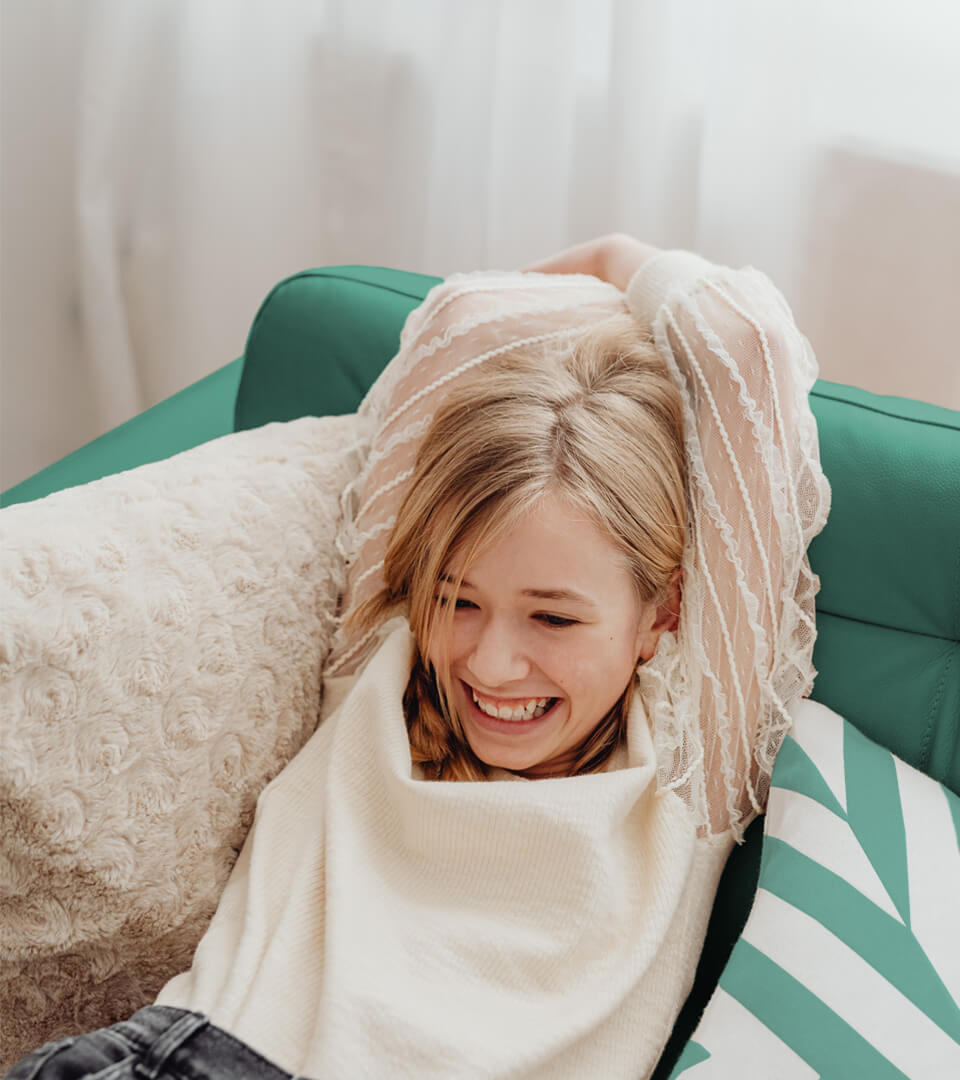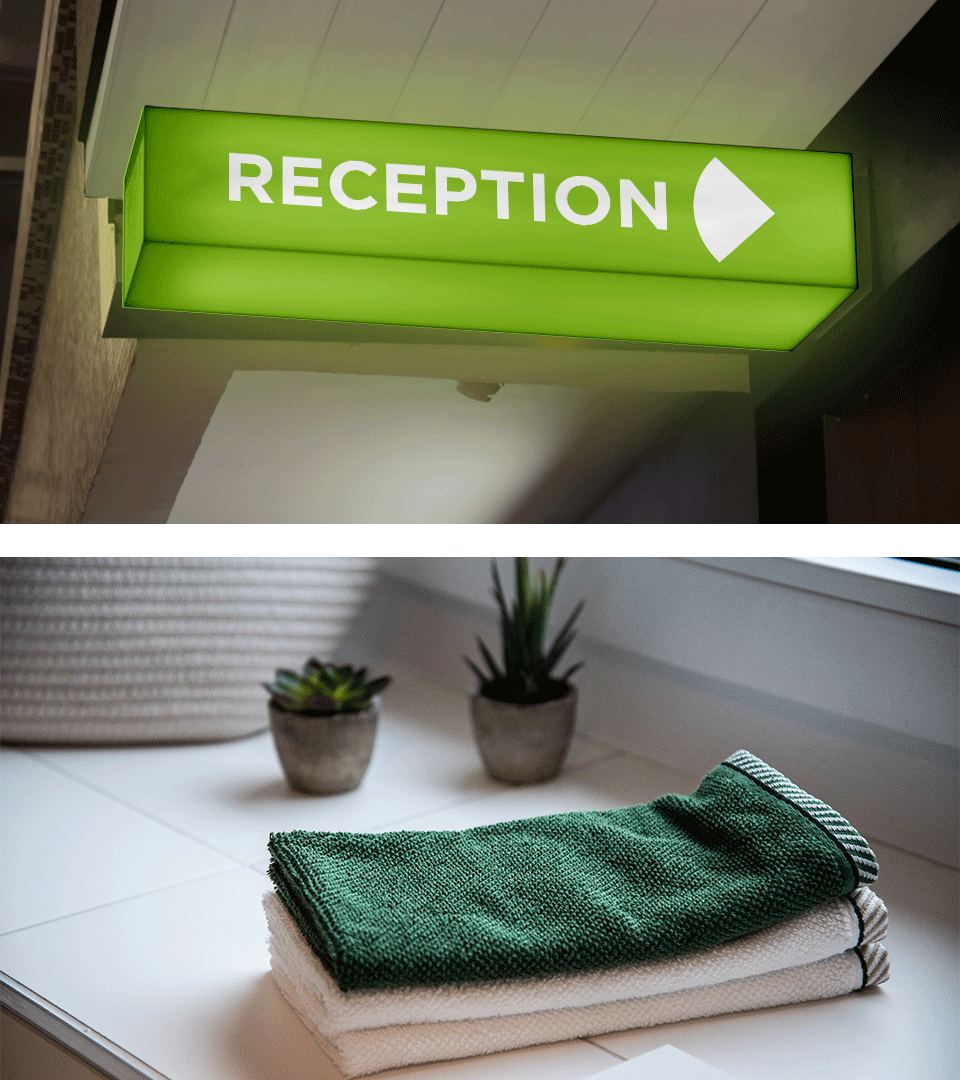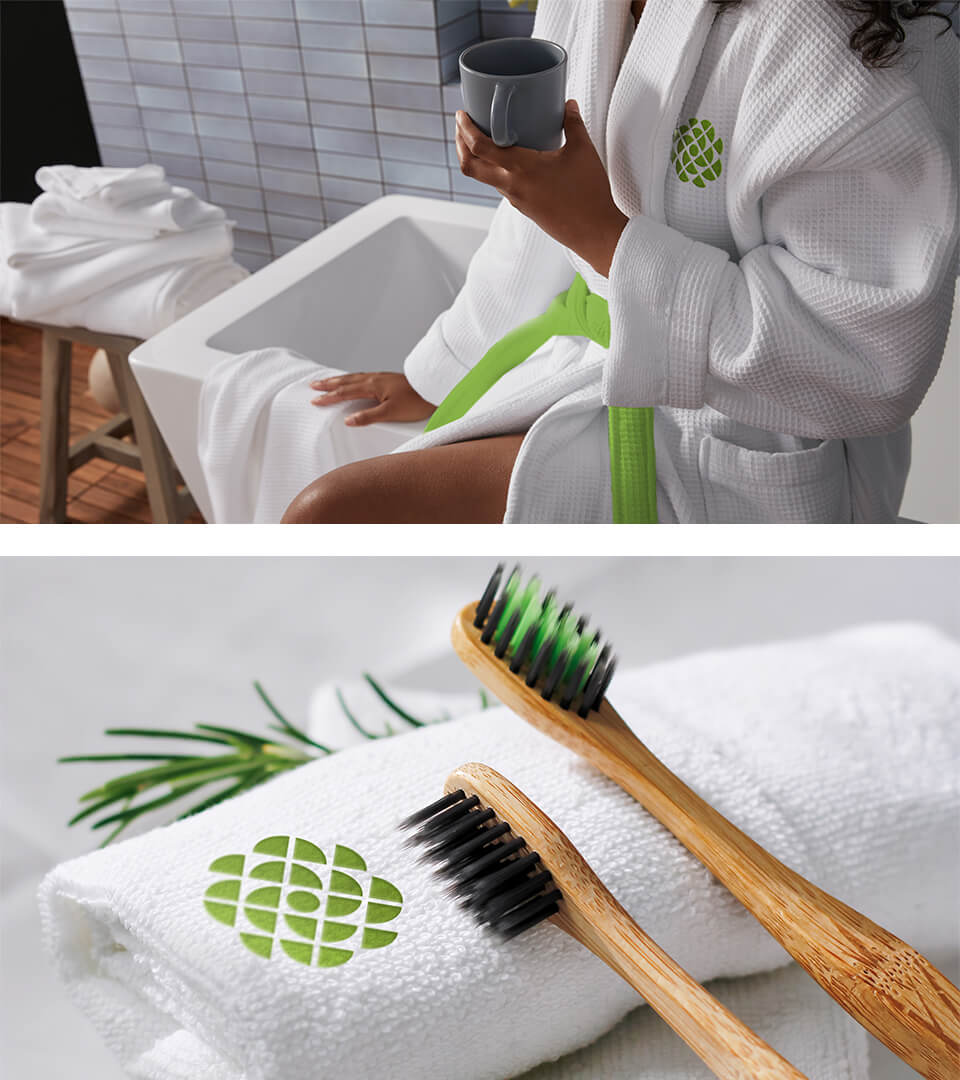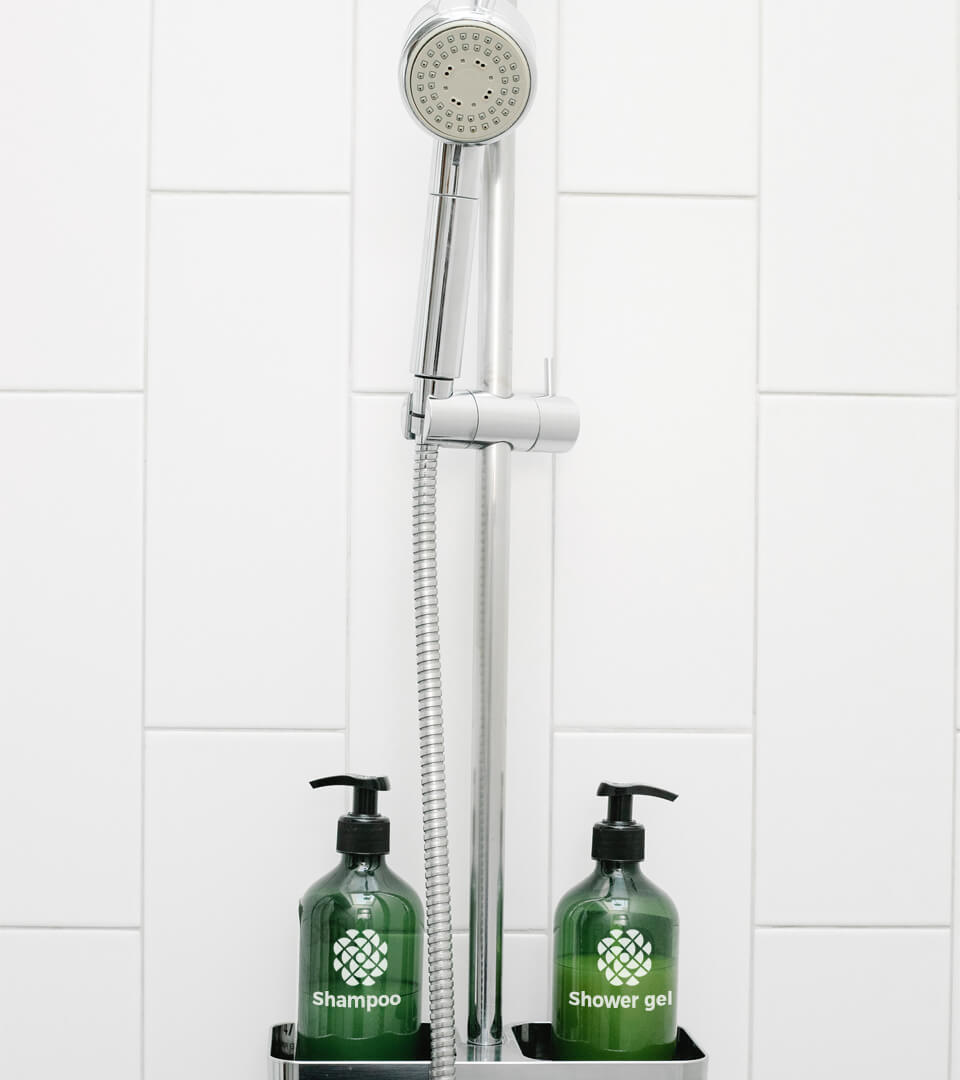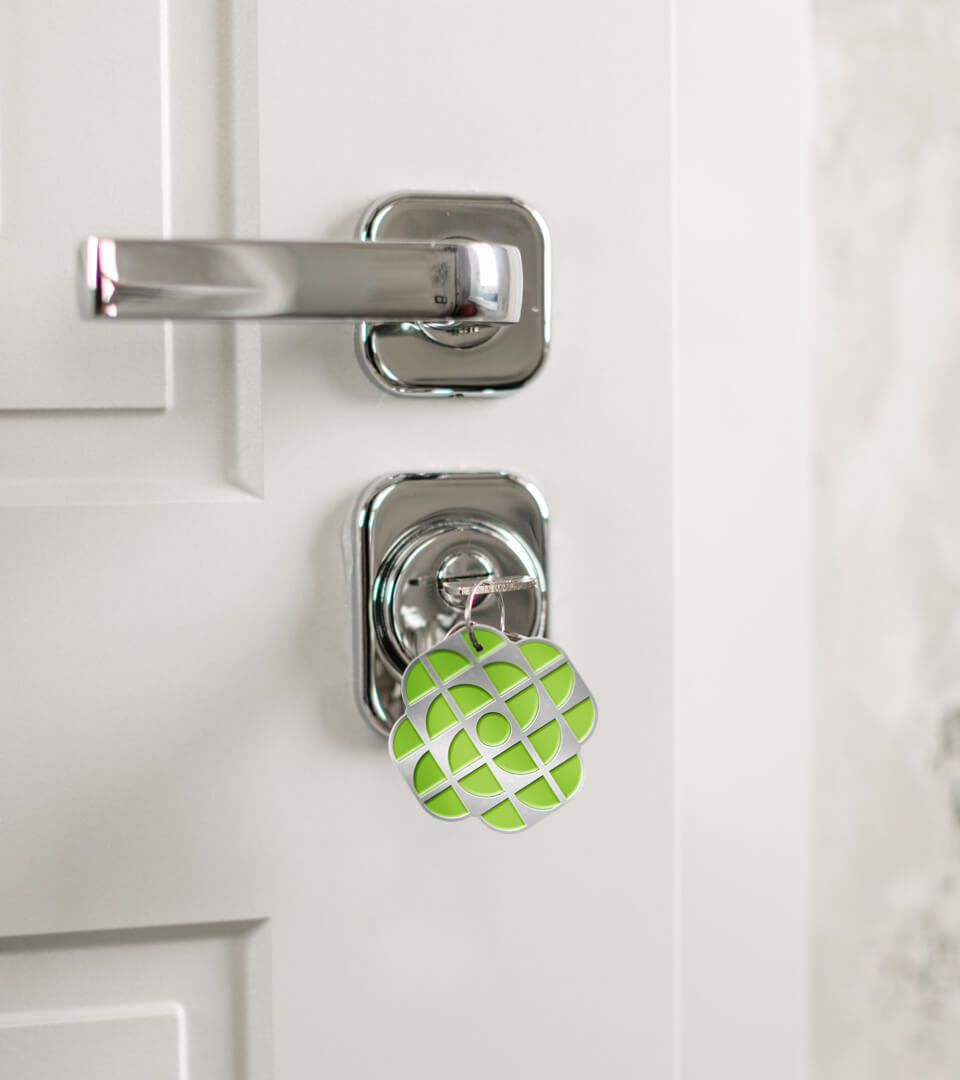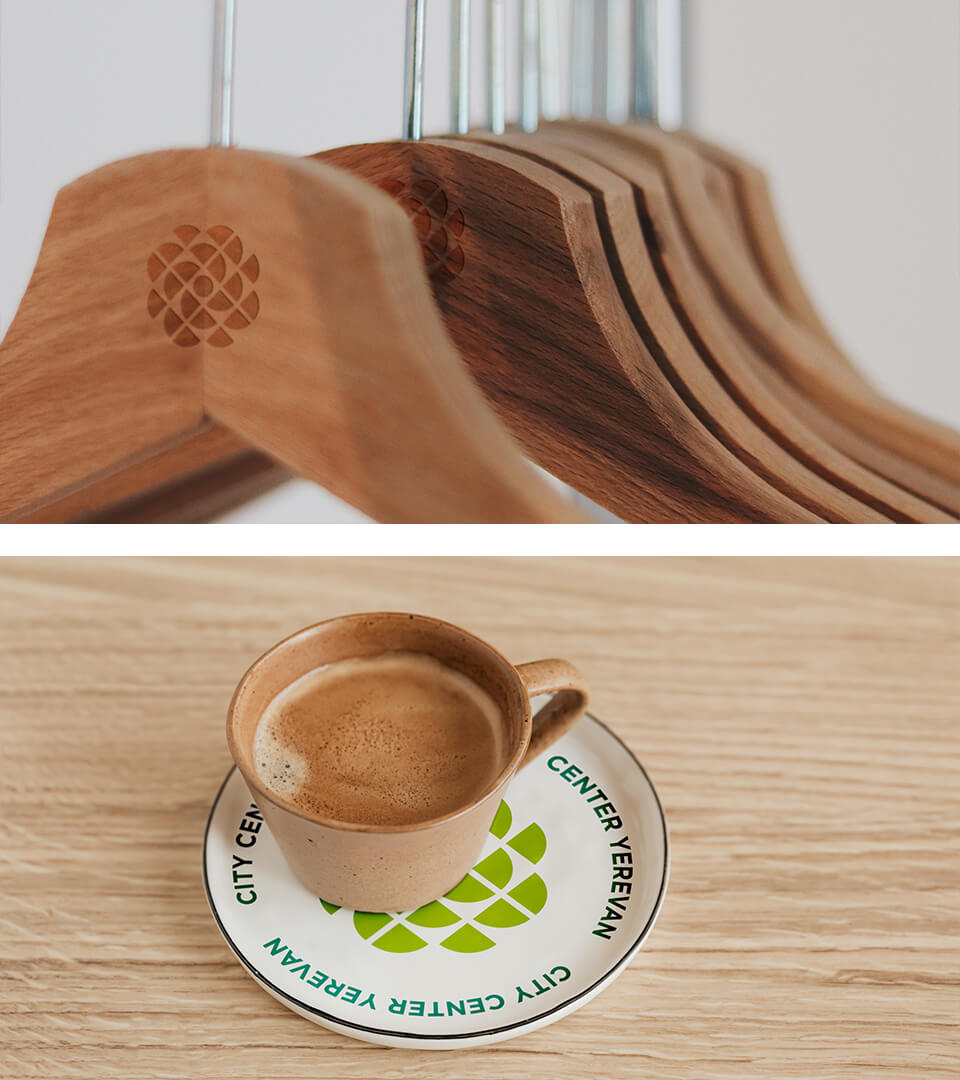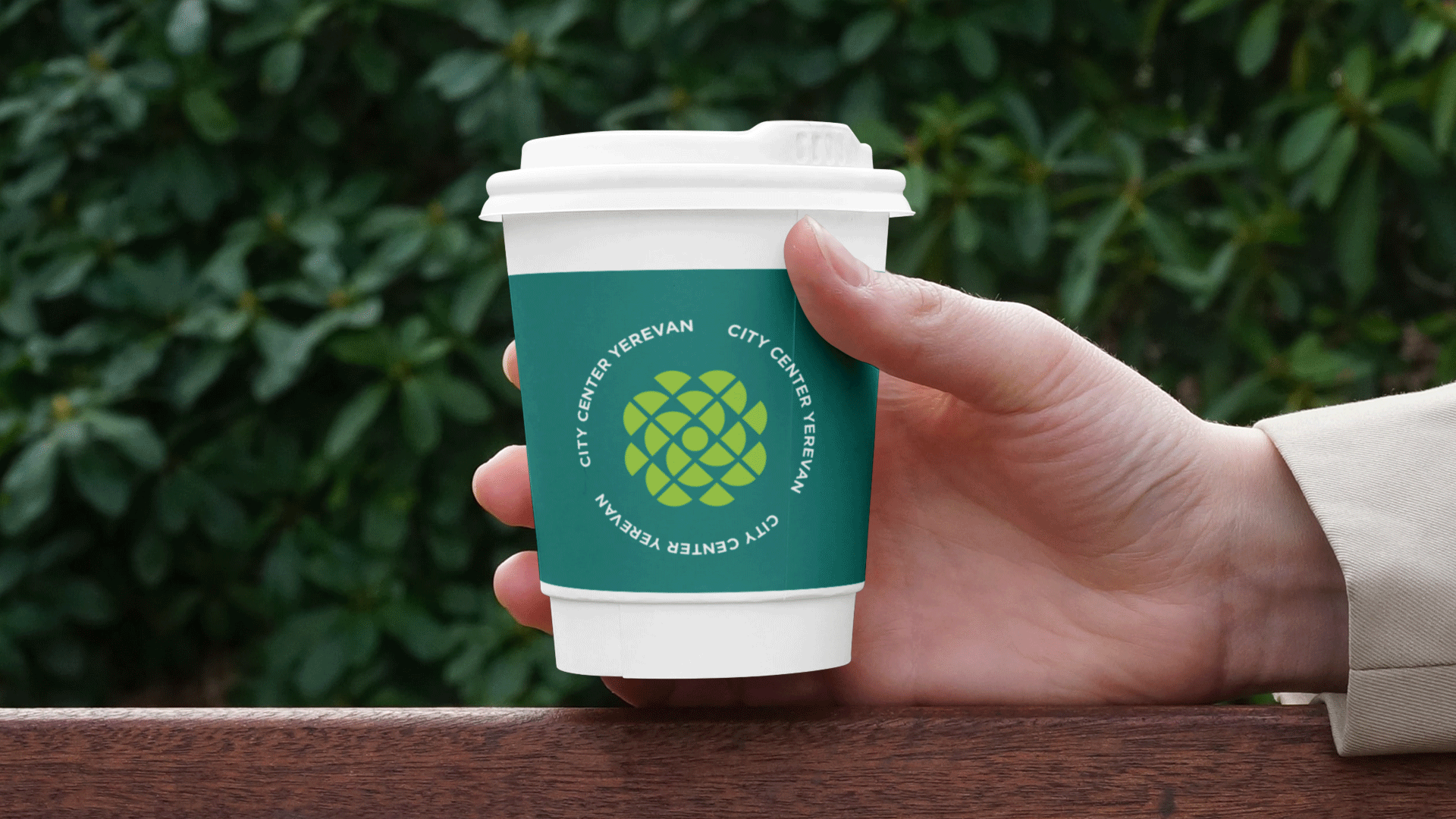 The Logotype
The logotype is a stretched rectangle, on the left side of which the symbol is posted. This symbol repeats the plan of the center of Yerevan and resembles a flower. To the right of it, the wordmark—the name of the organization is represented in a round, stylish font.
The logo is completed with an identifier that specifies the location of the hotel. The logo is only used in color, with different combinations of primary and secondary brand colors.
The monochromatic logo is presented in bold turquoise.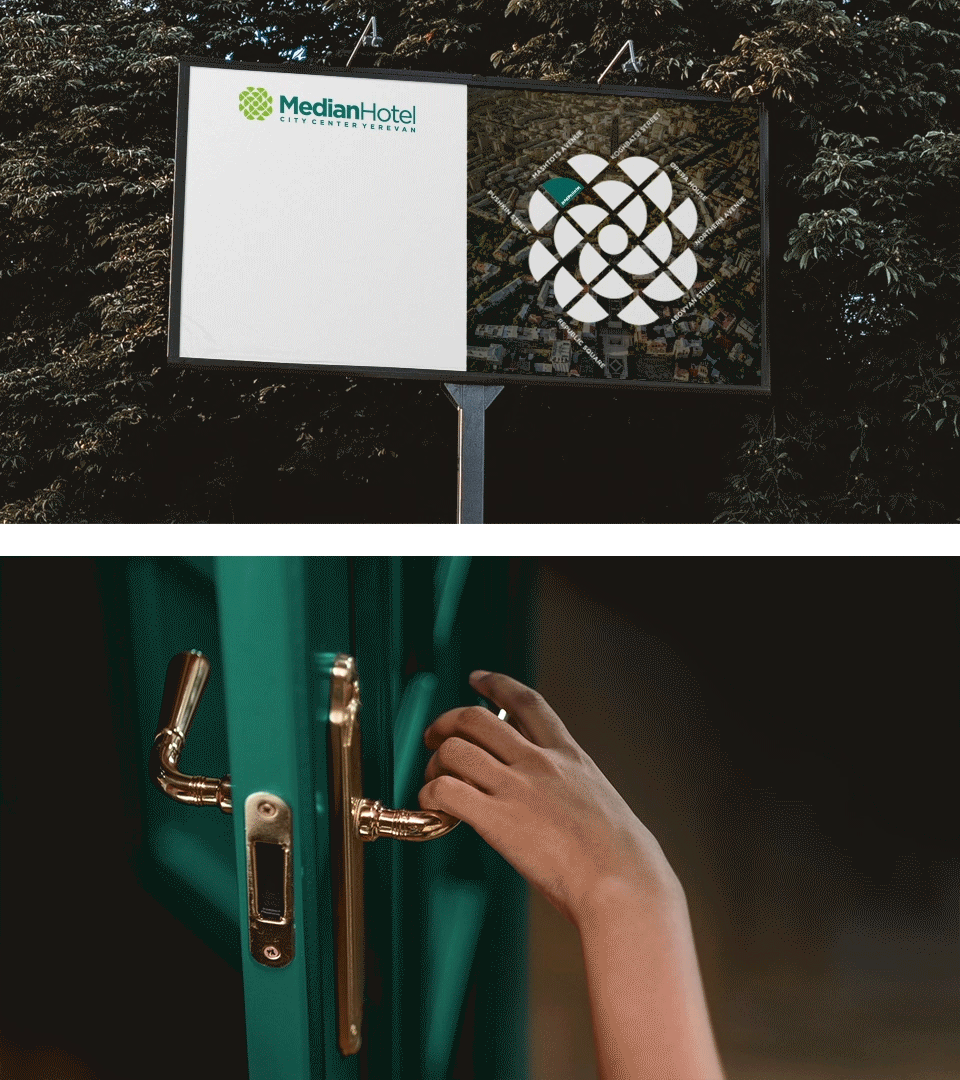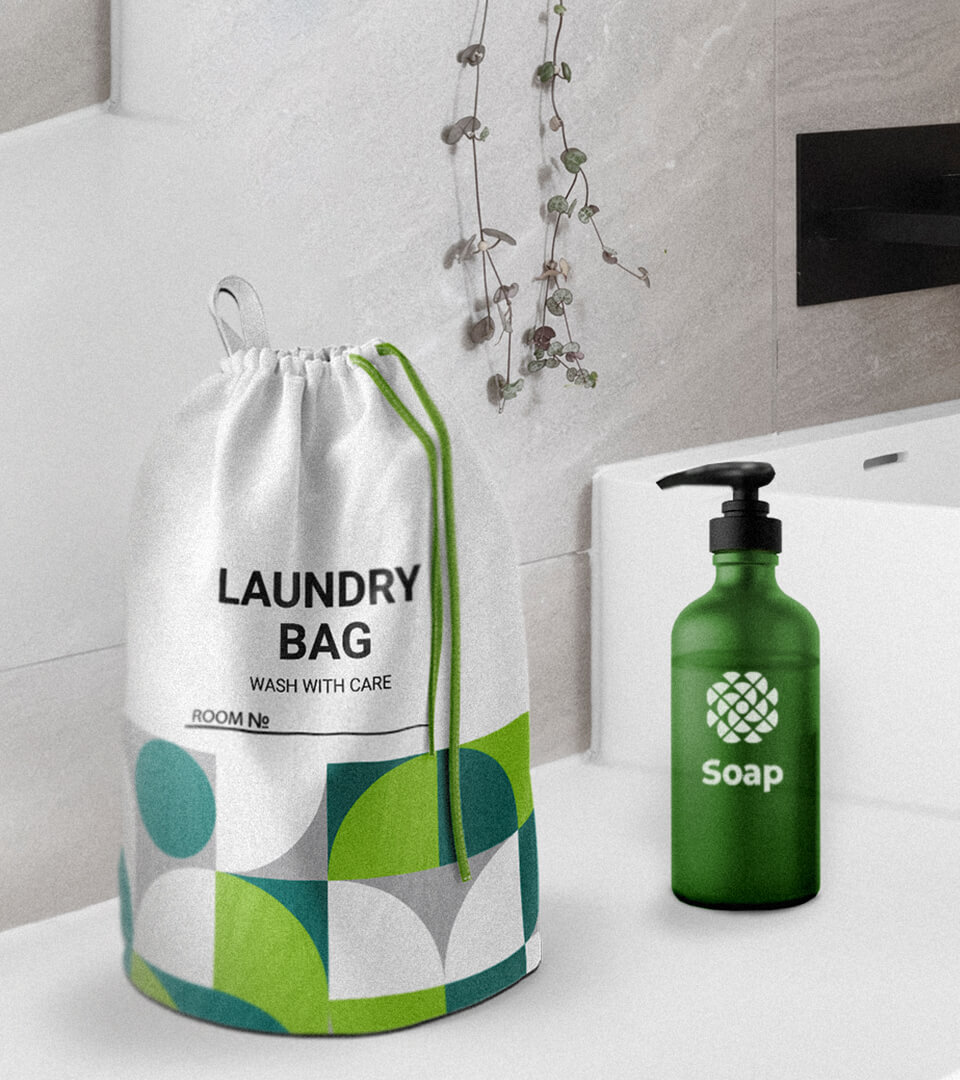 Creative Direction: Eduard Kankanyan
Branding Director: Karen Babajanyan
Project Management: Gayane Margaryan
Graphic Designer: Anush Balasanyan
Motion Designer: Vardan Harutyunyan
Copywrighting: Hrachuhi Mirozyan