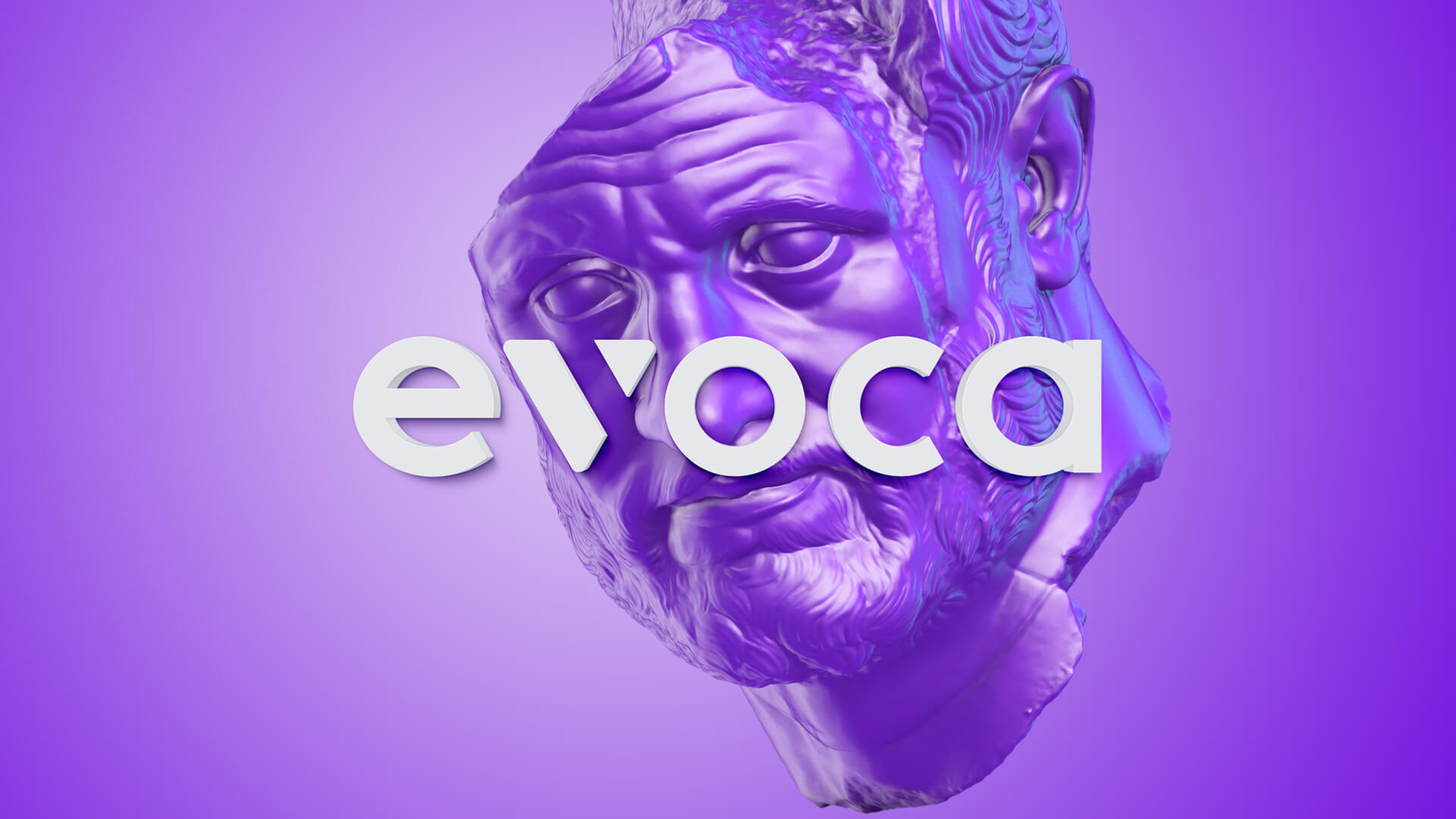 Evoca Bank Branding
Country: Armenia
Year: 2017
Industry: Finances & Banking
Service: Branding, Identity Design
Client: Evoca Bank

Rebranding the Former
Evocabank is a fast, simple, and innovative service bank, which is distinguished by the active use of the latest information technologies. The vision of the company is to be the most innovative financial institution providing banking services in Armenia. All of these services are accessible without visiting a bank.
Providing financial services in a simple, fast, and convenient way by actively using the latest technologies, and operating on a mobile-first scale is what the Bank strives for.
This modern, vivd, and breakthrough approach is what is laid under this rebranding project.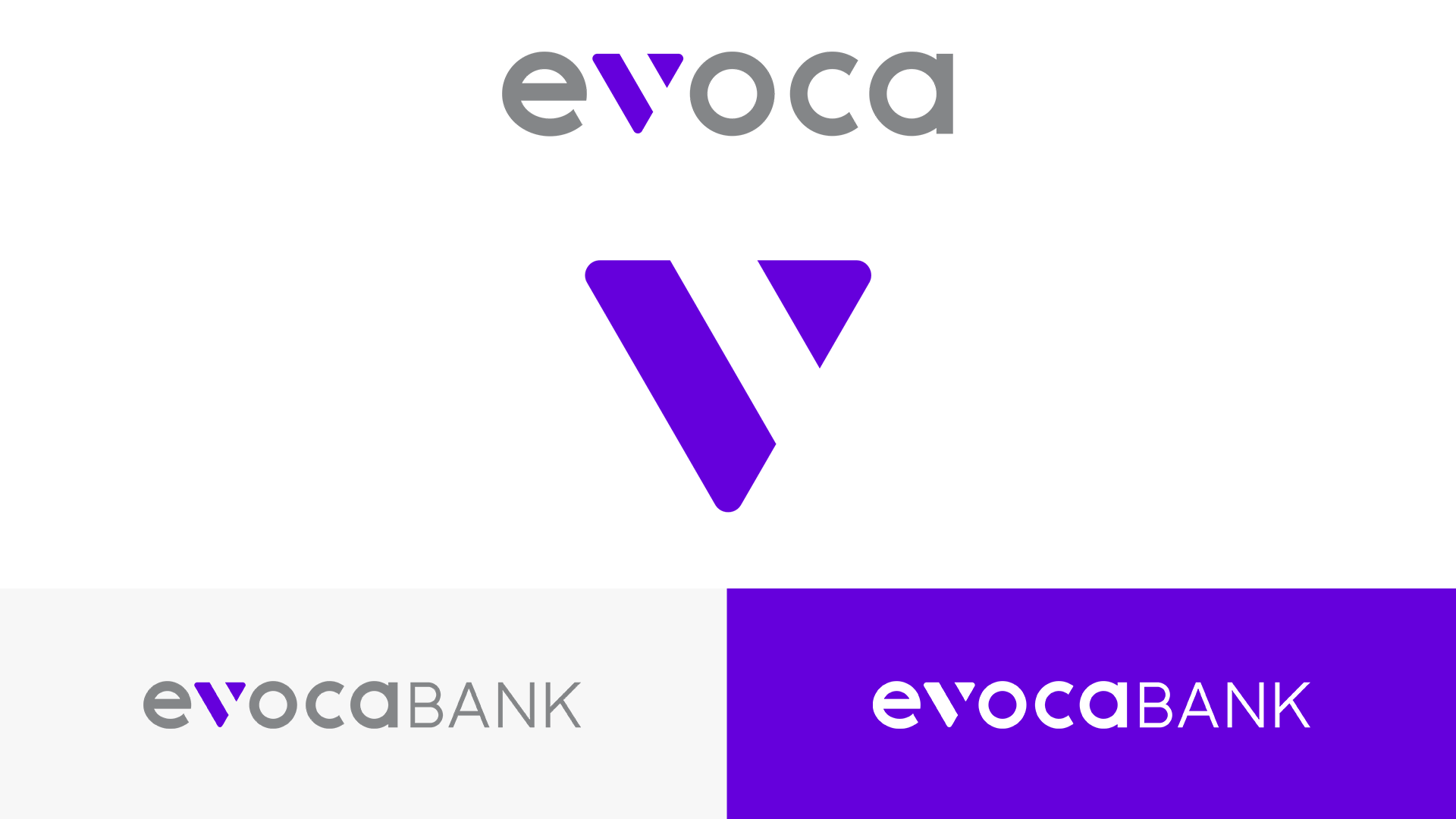 The Challenge
The basic challenge of the project was to get rid of the "Soviet" banking positioning. A core objective of the client was to be presented as a bank that is not directly associated with banking perceptions. Brand colors, logo type, and name should reflect freshness, modernity, and technological advances.
This non-banking approach was the key challenge of the project.
The Solution
The naming and selection of the brand color were the keys to addressing the client's requests. The solution was the creation of an umbrella brand, which was later on used Evoca as identifier for daughter brands. The feedback received from the customers was exactly what the client needed. There is no banking perception, and the new brand ideology was clearly communication both via mass media, interior design and verbal communication.

The Logotype
The logo is the wordmark of the bank itself -- Evoca, written in lowercase letters, with stylized V, while the identifier is in capital letters. This approach represents the lightness and youthfulness of the bank and emphasizes the feeling of trust. The letter V in the name is often used as a symbol, however it is not highlighted in the primary version of the logo.
The Color Scheme
The bright, vivid purple in a variety of versions, depending on application, combined with the earthy colors of silver and white, immediately grabs attention and conveys the energy of being modern.
Although not very common in the banking industry, this color combination conveys the bank's sophisticated and modern nature.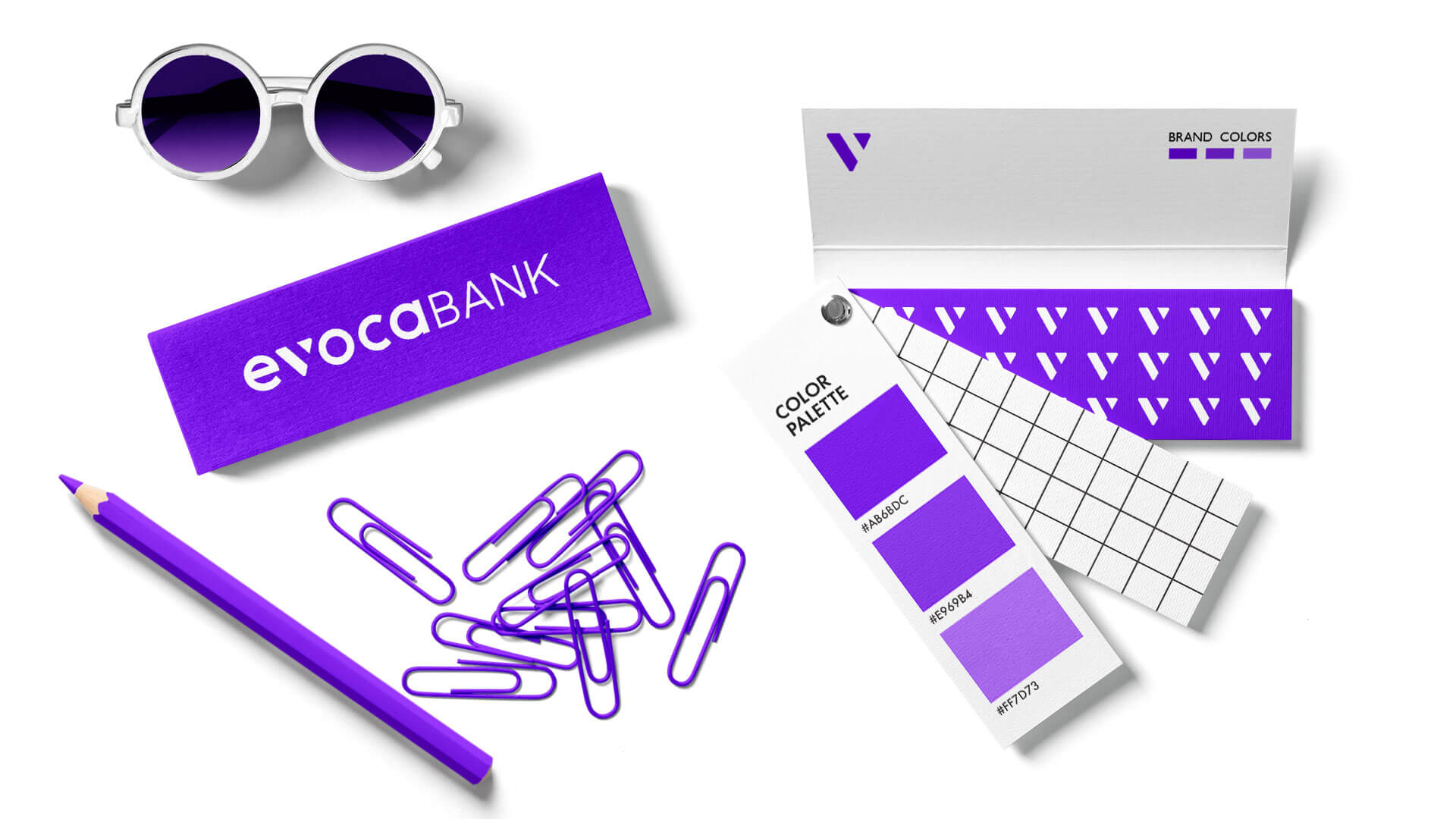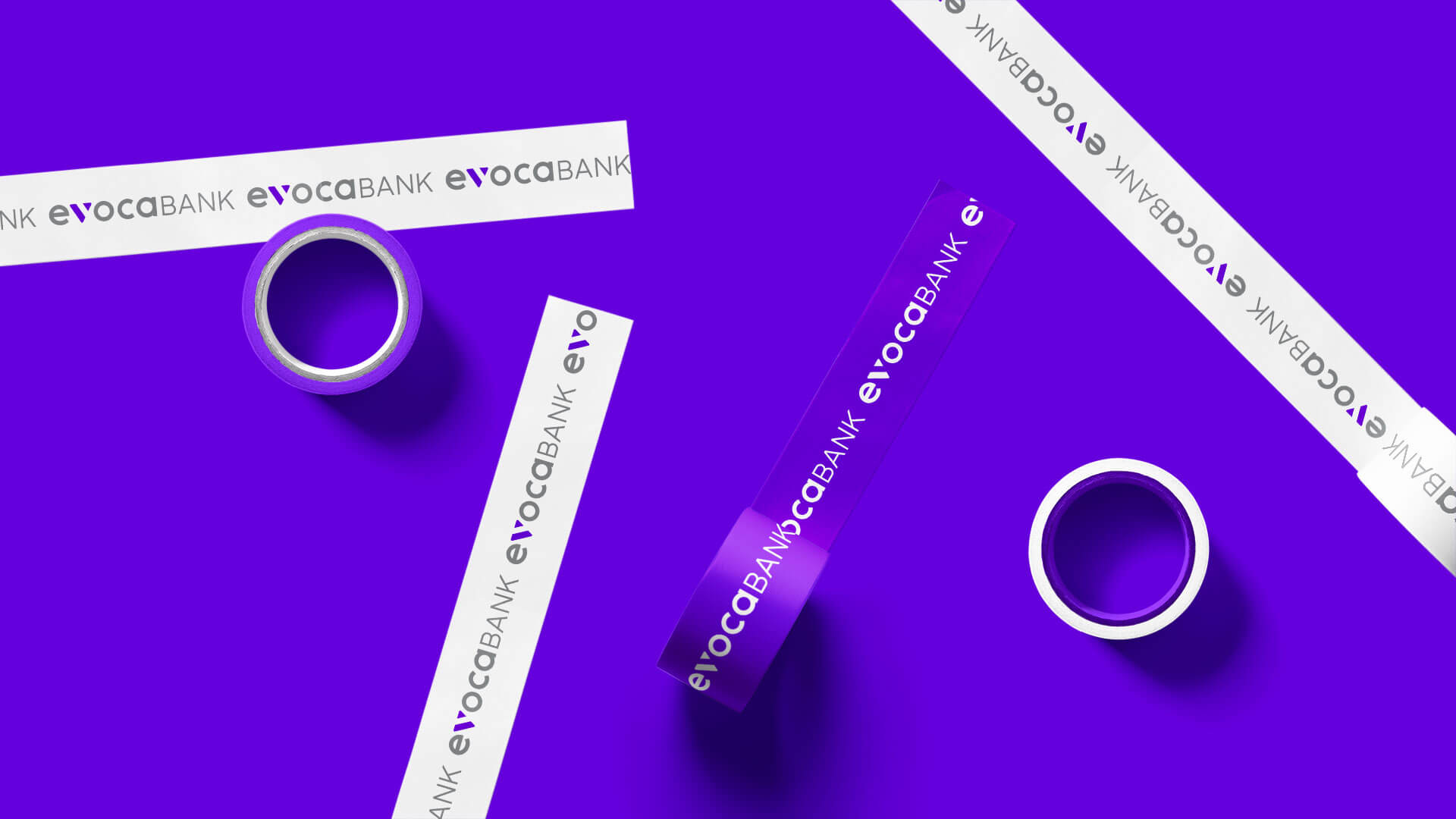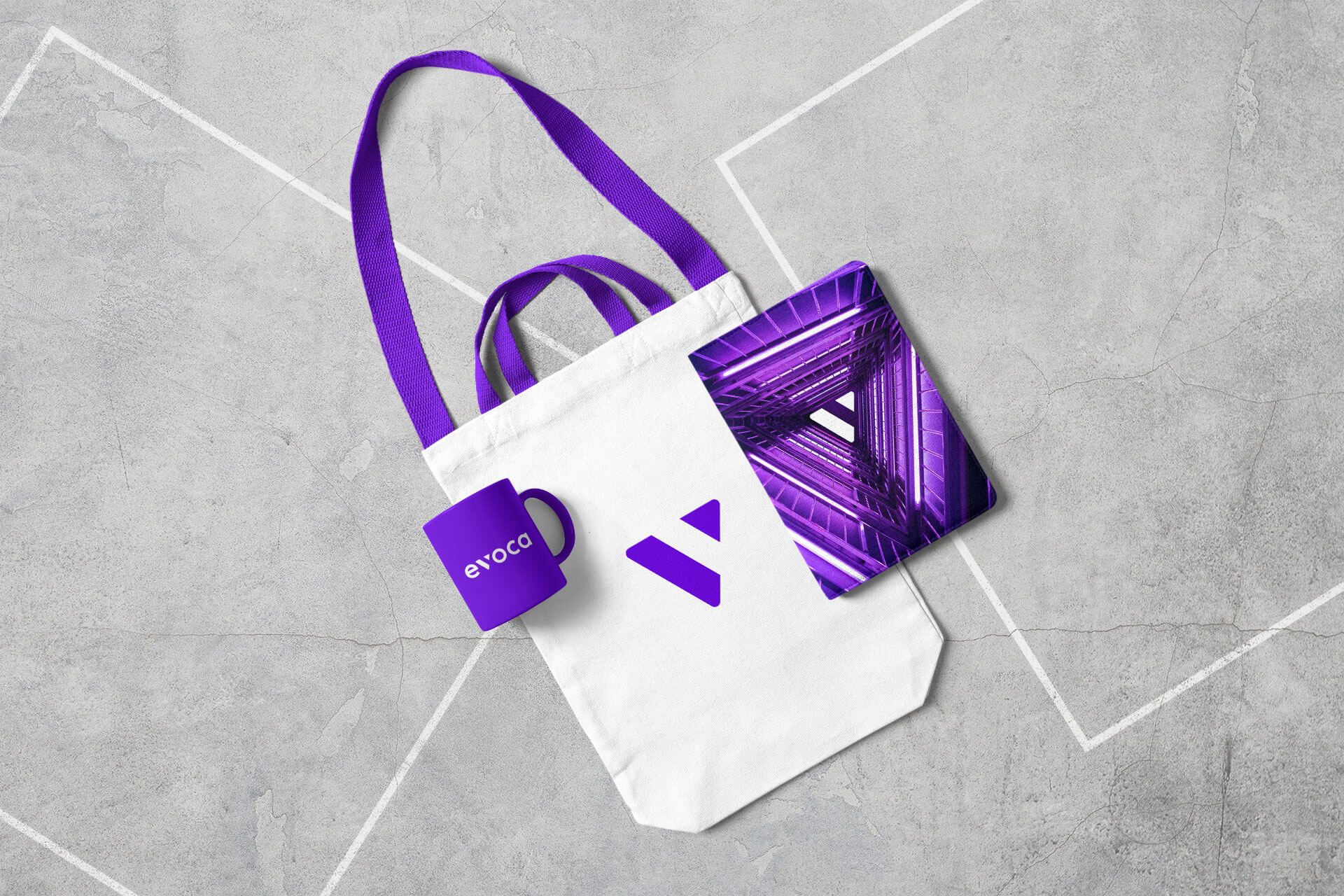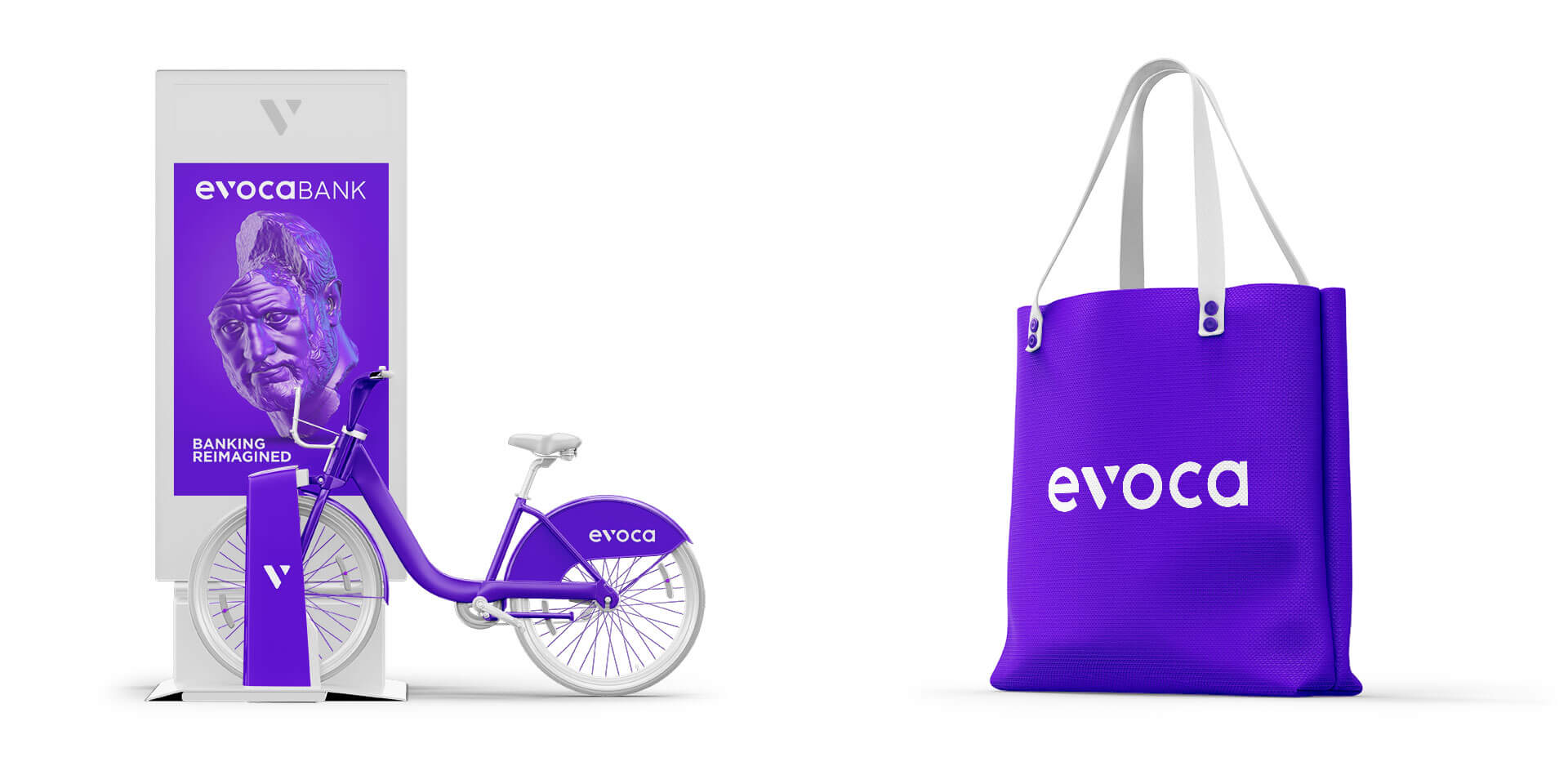 Project Team
Creative Direction: Eduard Kankanyan
Project Strategy: Karen Babajanyan
Project Management: Masha Hayrapetyan
Art Direction and Design Alex Hovhannisyan