Country: Armenia
Year: 2021
Industry: Food & Hospitality
Service: Brand Concept, Logo, Visual identity, Packaging,
Naming
Mayan attraction at 360 degree restaurants
COBA is an interesting journey into the millennial history of the Maya, which is still a source of inspiration and discovery of new knowledge to this day.
Accurate geometric images, complex architectural calculations and image variety became the basis of design solutions for us.
COBA 3600 Restaurant is a venue which takes you far to the depth of history, meanwhile delivering comfort and delight of modern life.
Every detail was thoroughly thought over to convey the perfect symmetry of Mayan civilization, and to provide the opportunity to enjoy magnificent views to Yerevan, an old and living city of light, culture and ancient history.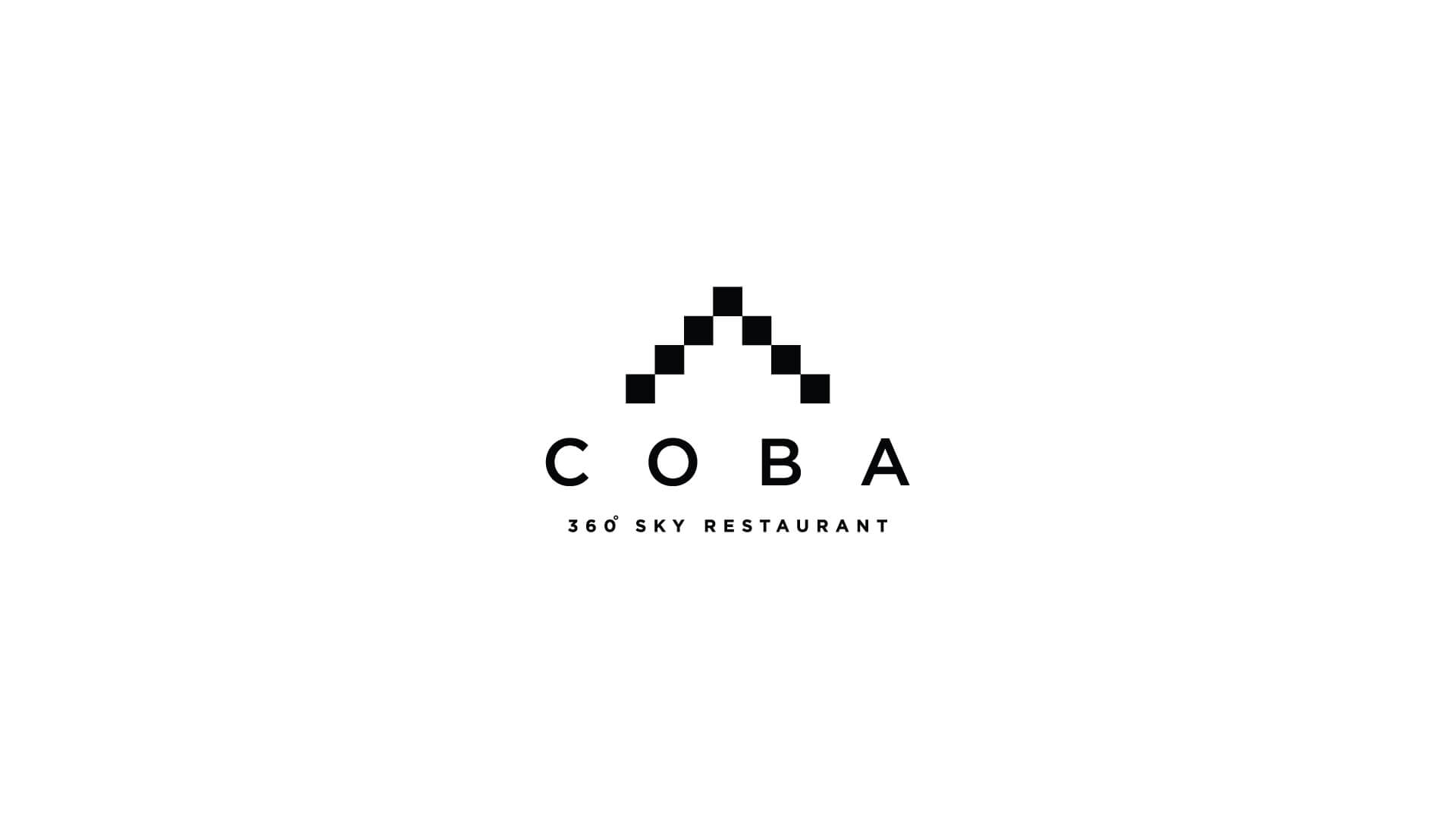 The Challenge
The key task of the COBA project was to find branding and design solutions that would allow to be distinctive and impressive. It was important to focus on "3600" idea,

which was the main feature of the restaurant. The designers and branding team had to find the intersection of ancient culture and modern solutions.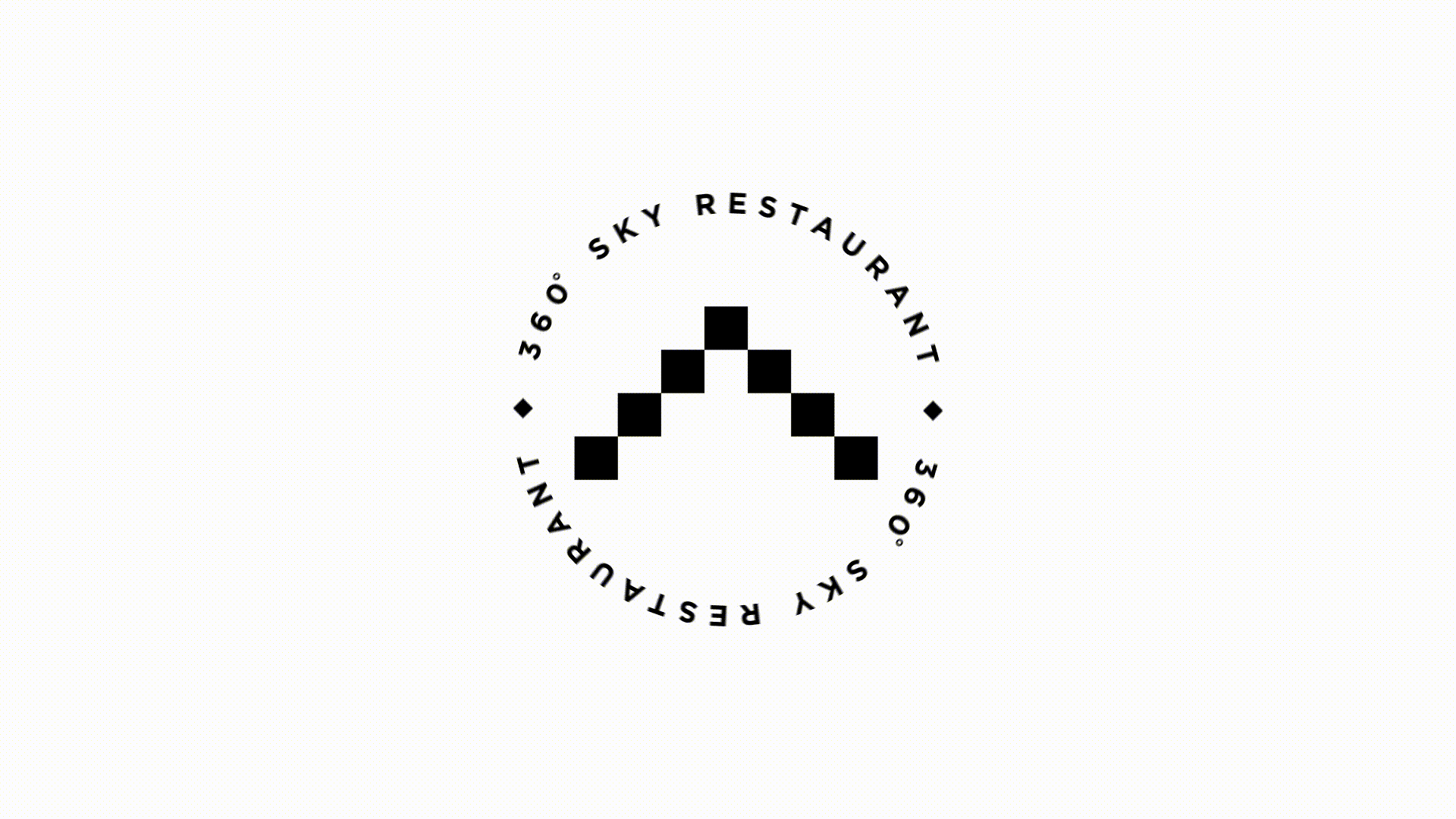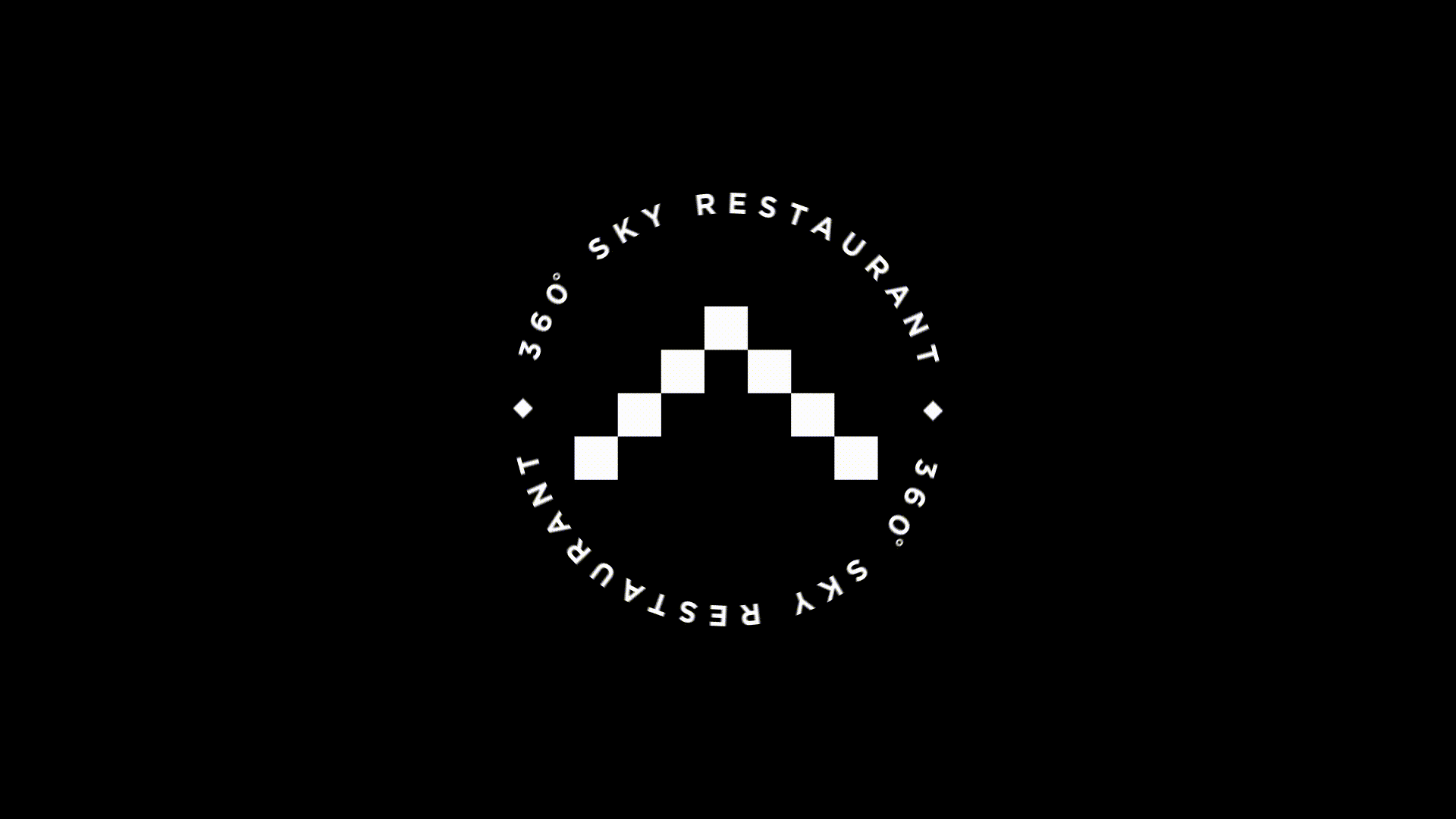 The Solution
The graphic image of the "distinctive" pyramid staircase of the Mayan civilization was chosen as an ideological base. And idea of 3600 was emphasized through circles used by the Mayans, as well as other geometric figures.

The choice of the name also is linked to the Mayans.
The correct choice of the name, pyramid, geometric images and color palette allowed to create a strong brand identity, similar to what the Mayans had.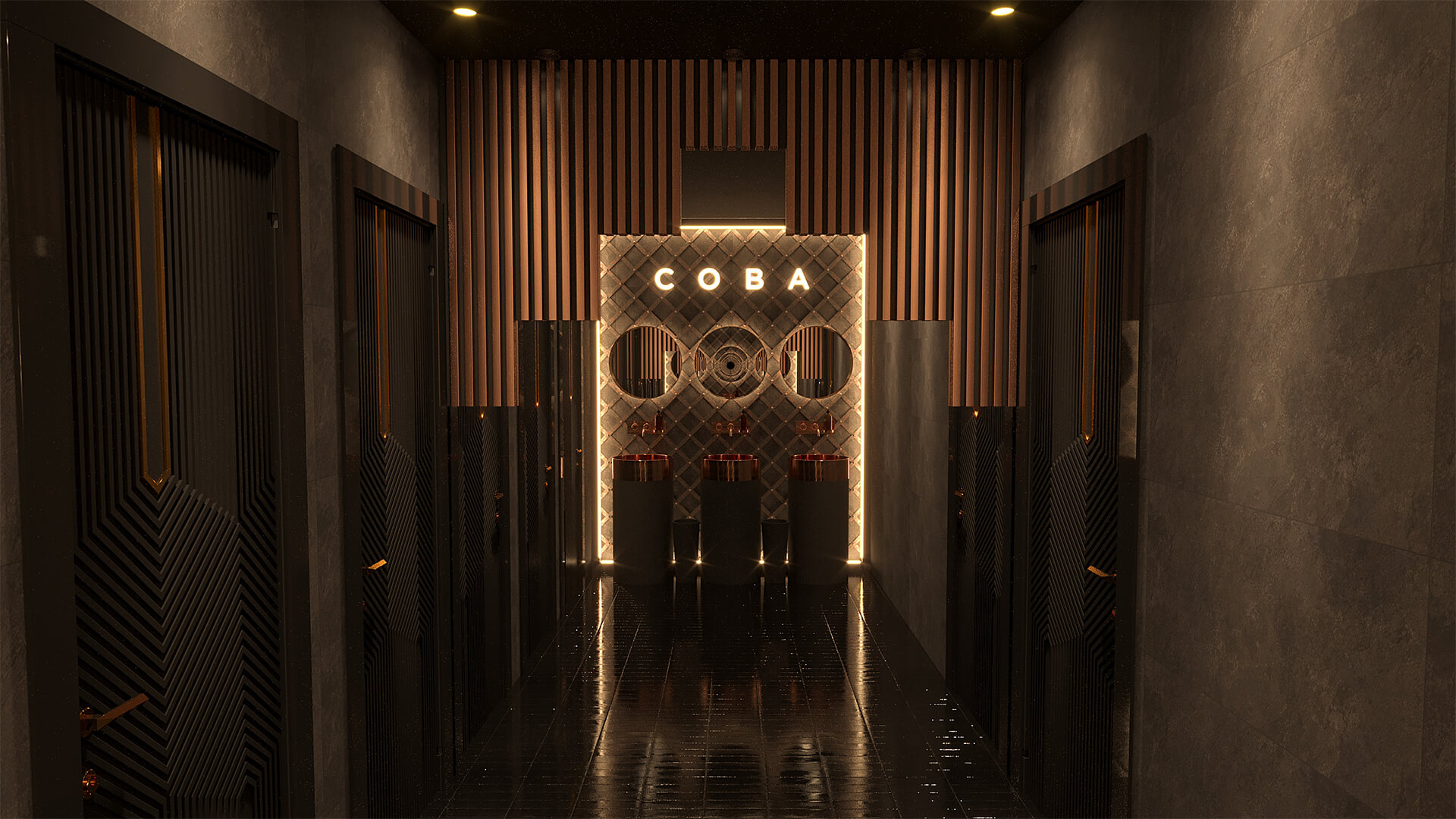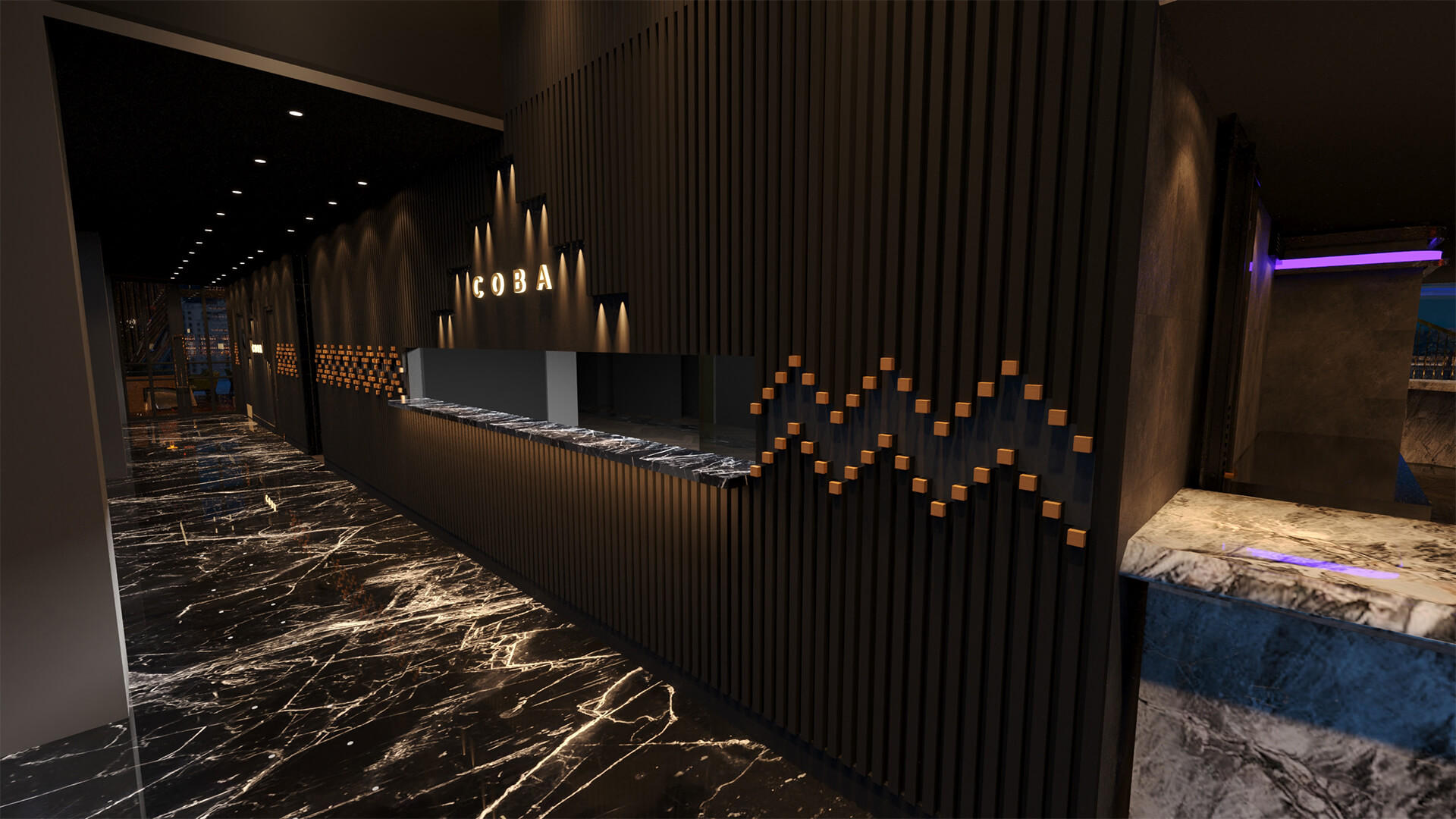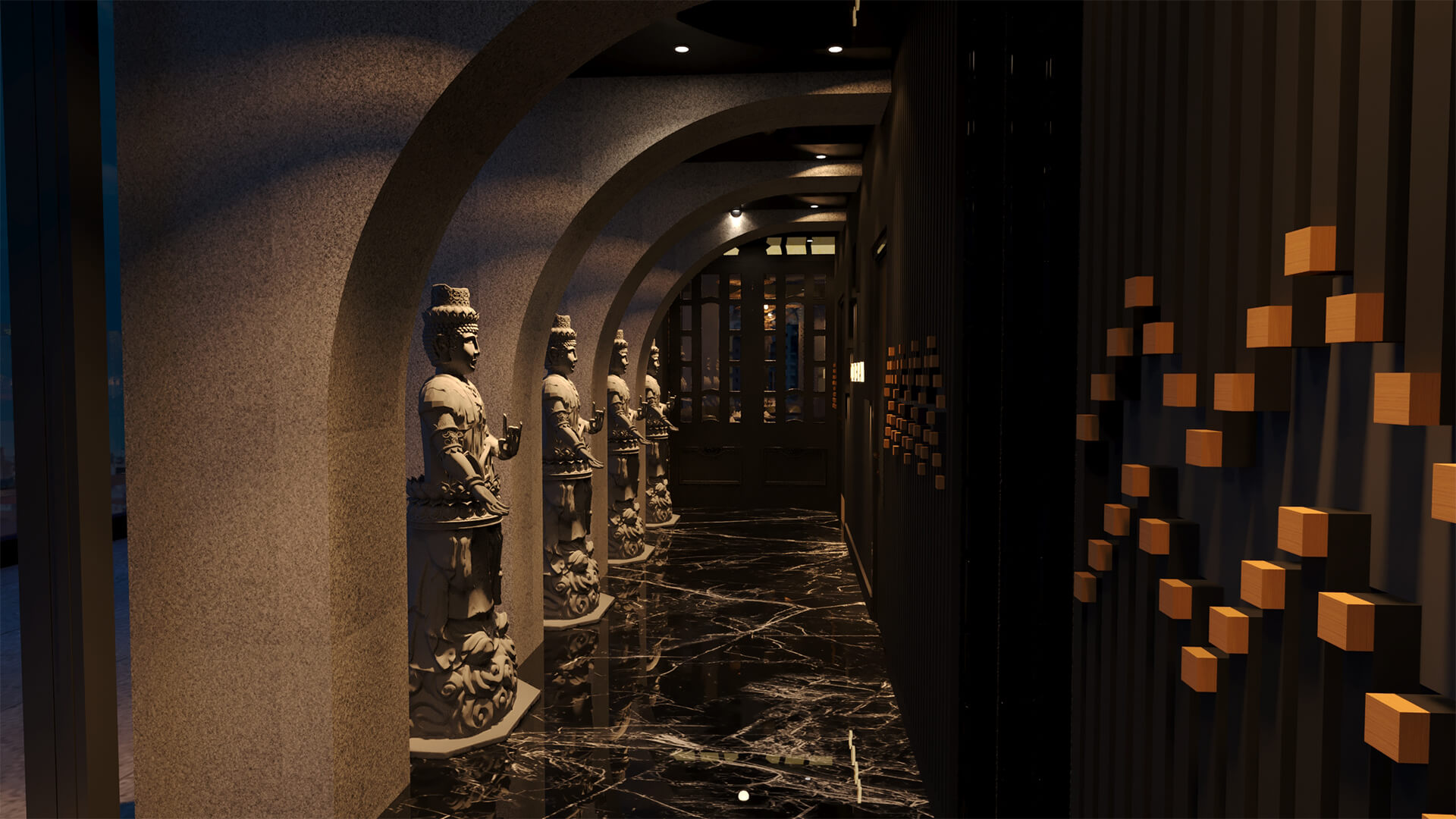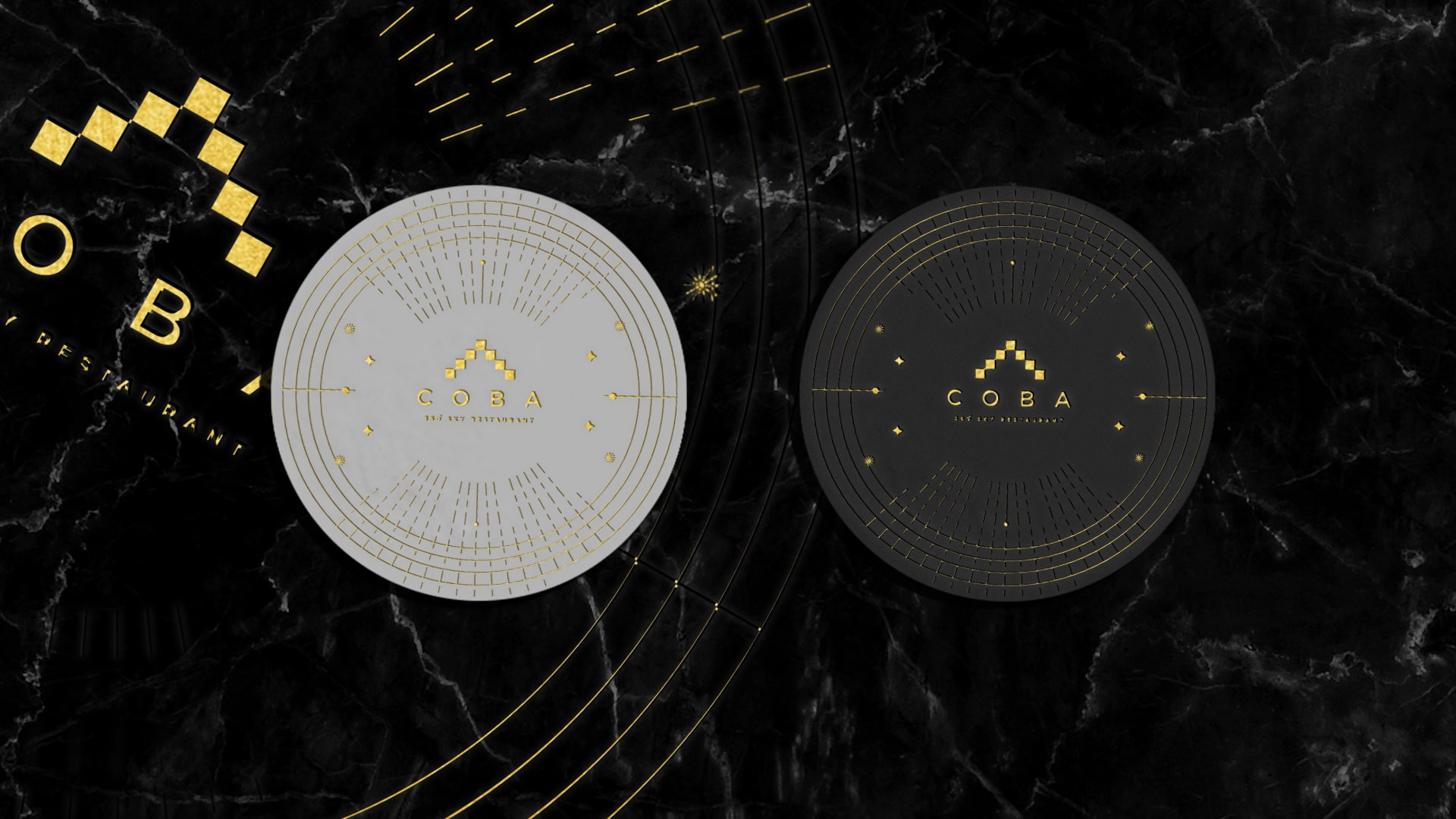 The Logotype
The name of the restaurant together with the identifier in a smaller font under it, are the located in the center of the logo. The graphic interpretation of the pyramid-staircase of the ancient Mayan city of Coba is used as a symbol.
The symbol and writing are completed with a circle drawn outside of them. Stylizations of various geometric images inspired by the idea of pyramids are used as brand elements. In the secondary version of the logo, the identifier can replace the circle, still upholding its idea.

The Colors
The primary color scheme is classical black-white. Choosing this palette allows an easy usage of the branding, especially in interior solutions. The palette is complemented by the secondary color "Mayan gold",

which stretches exceptional style and luxury and conveys the idea behind the branding. The combination of these three colors is used both in branded items and interiors.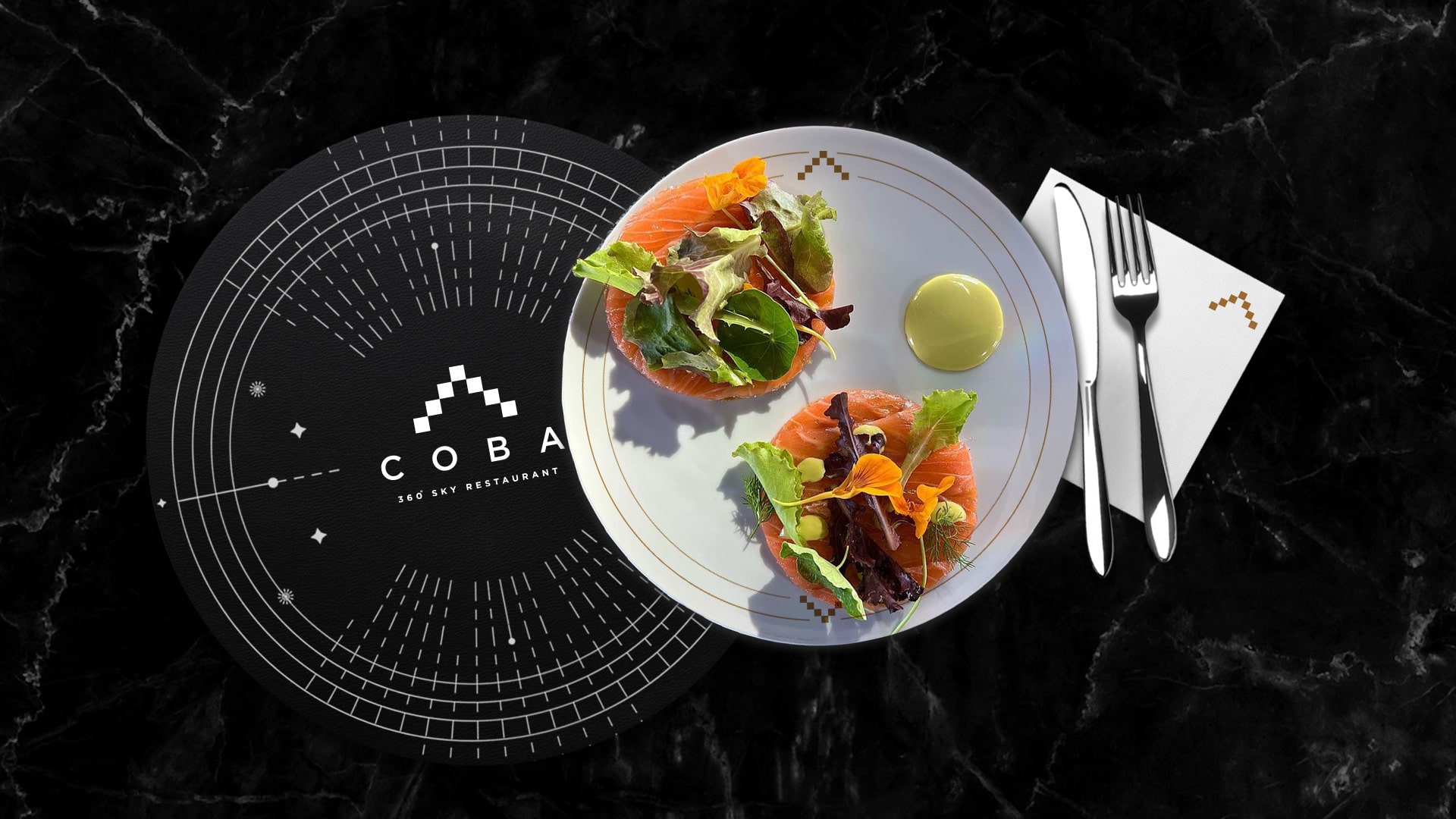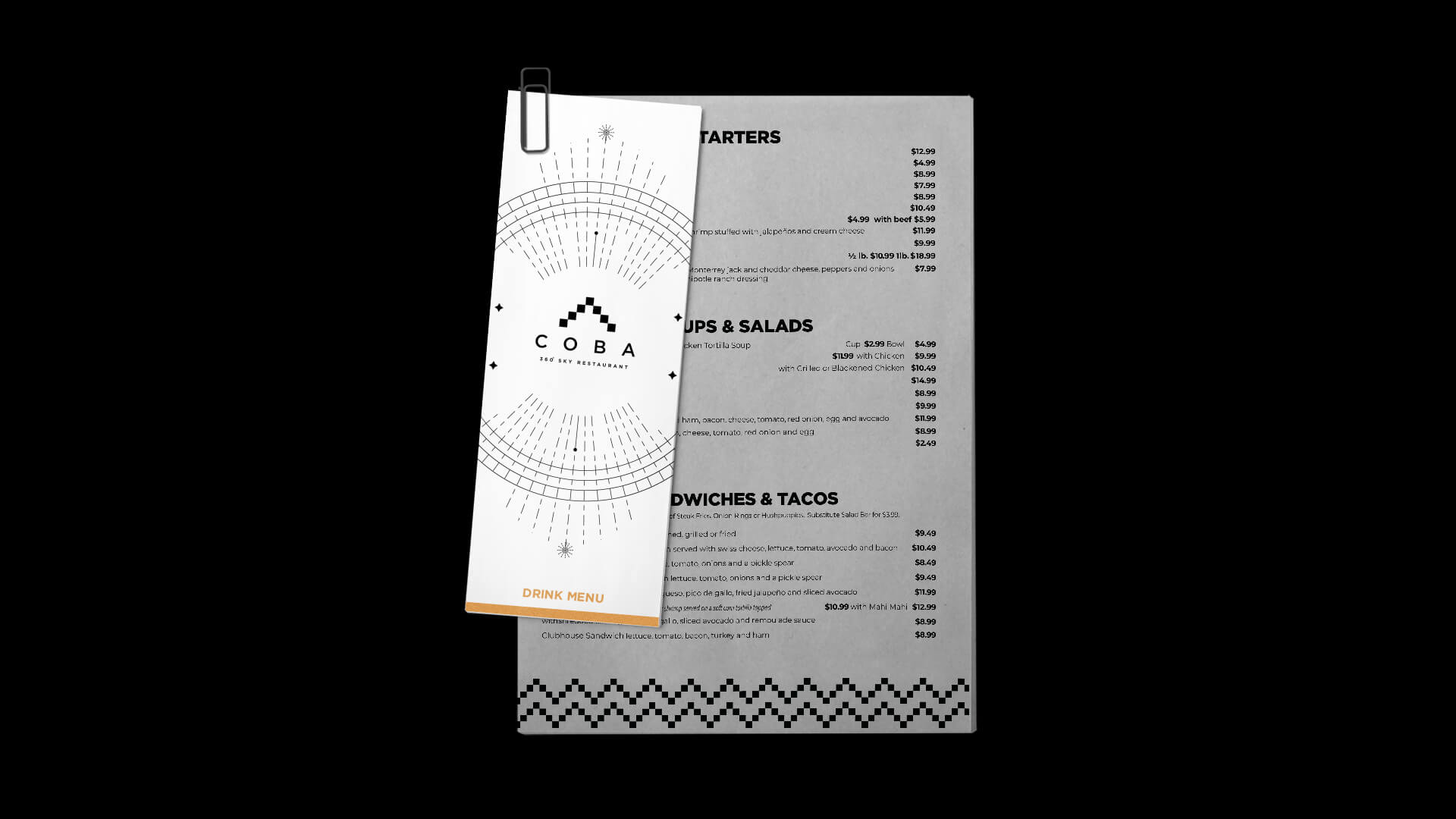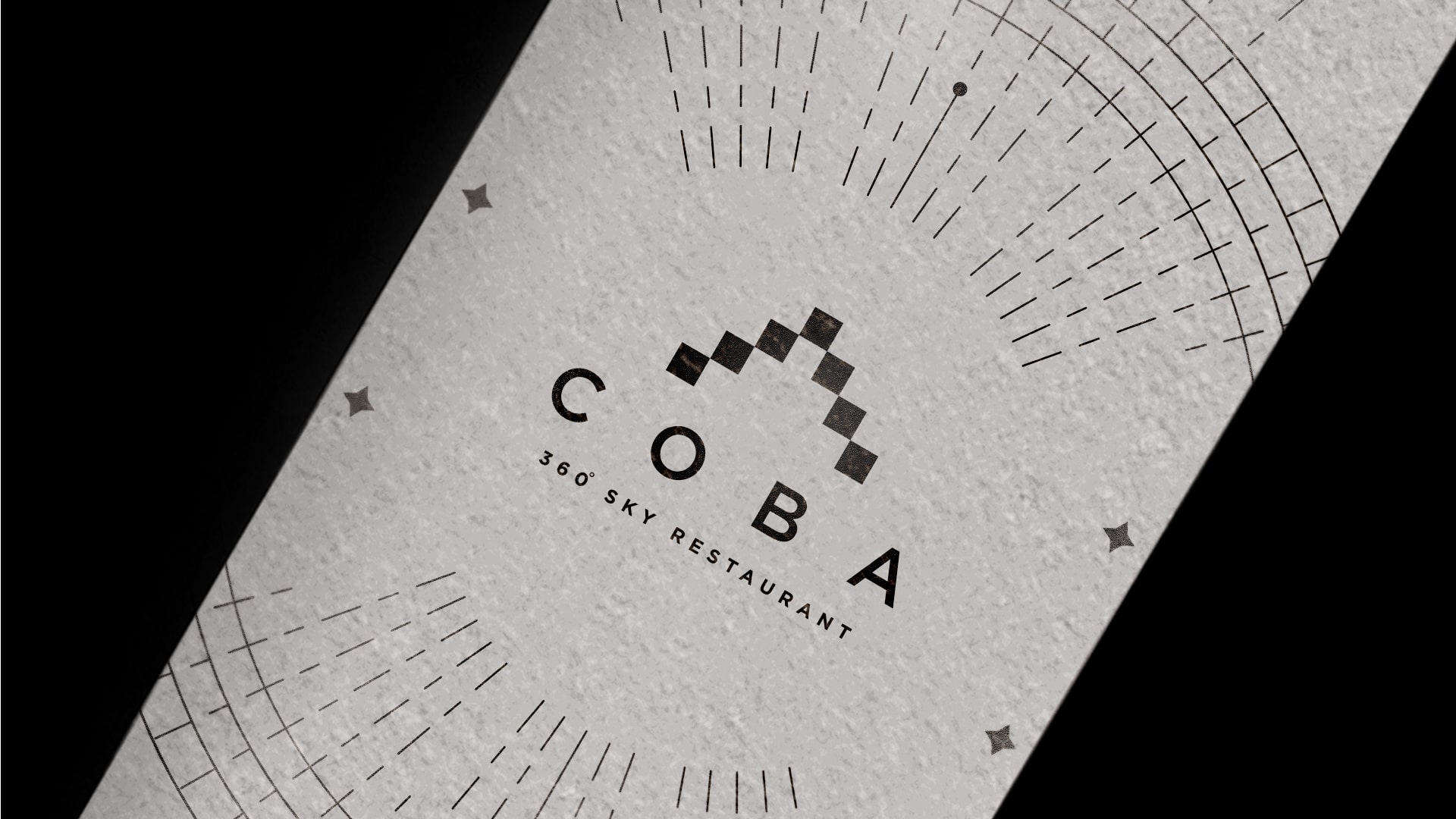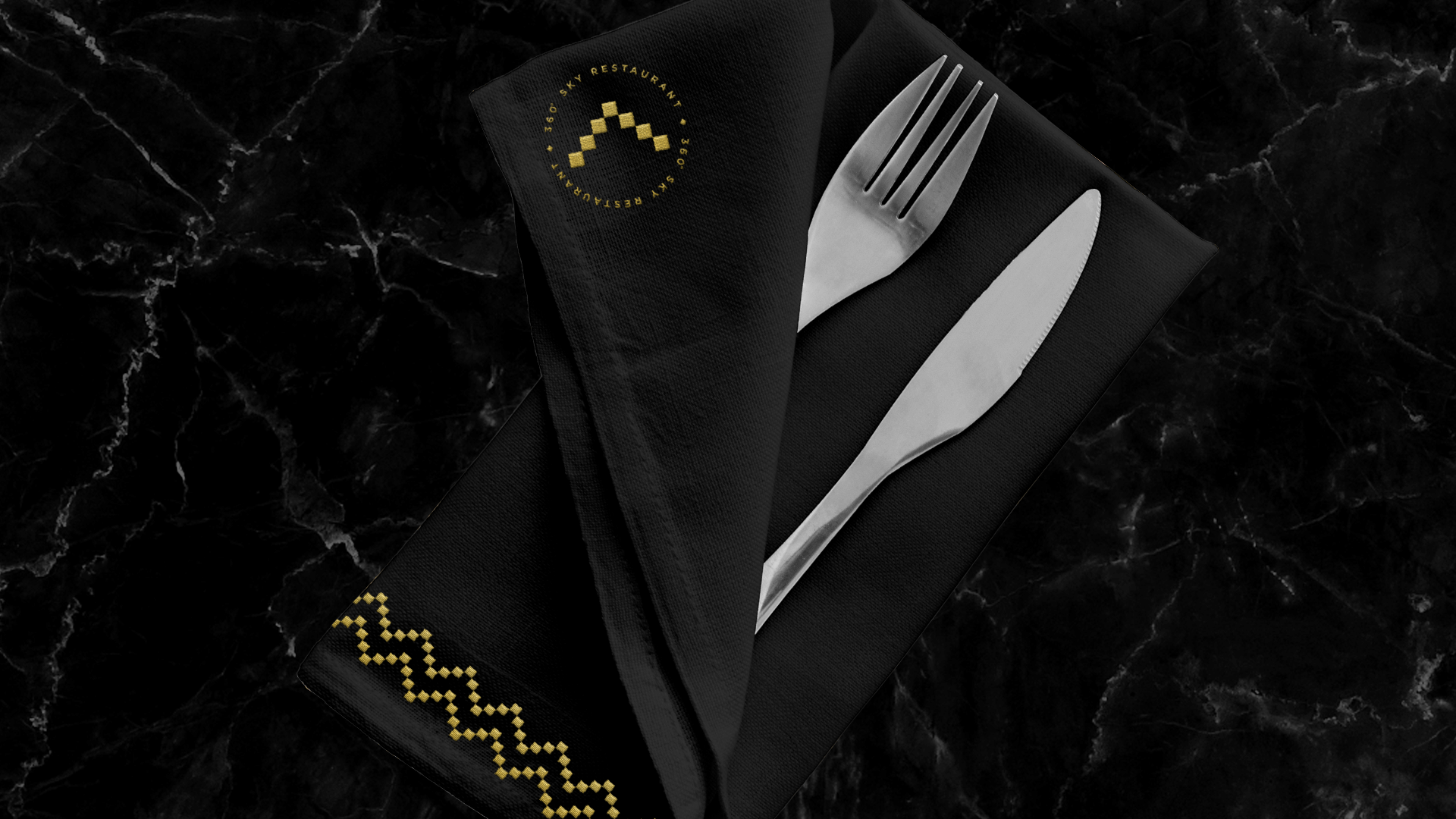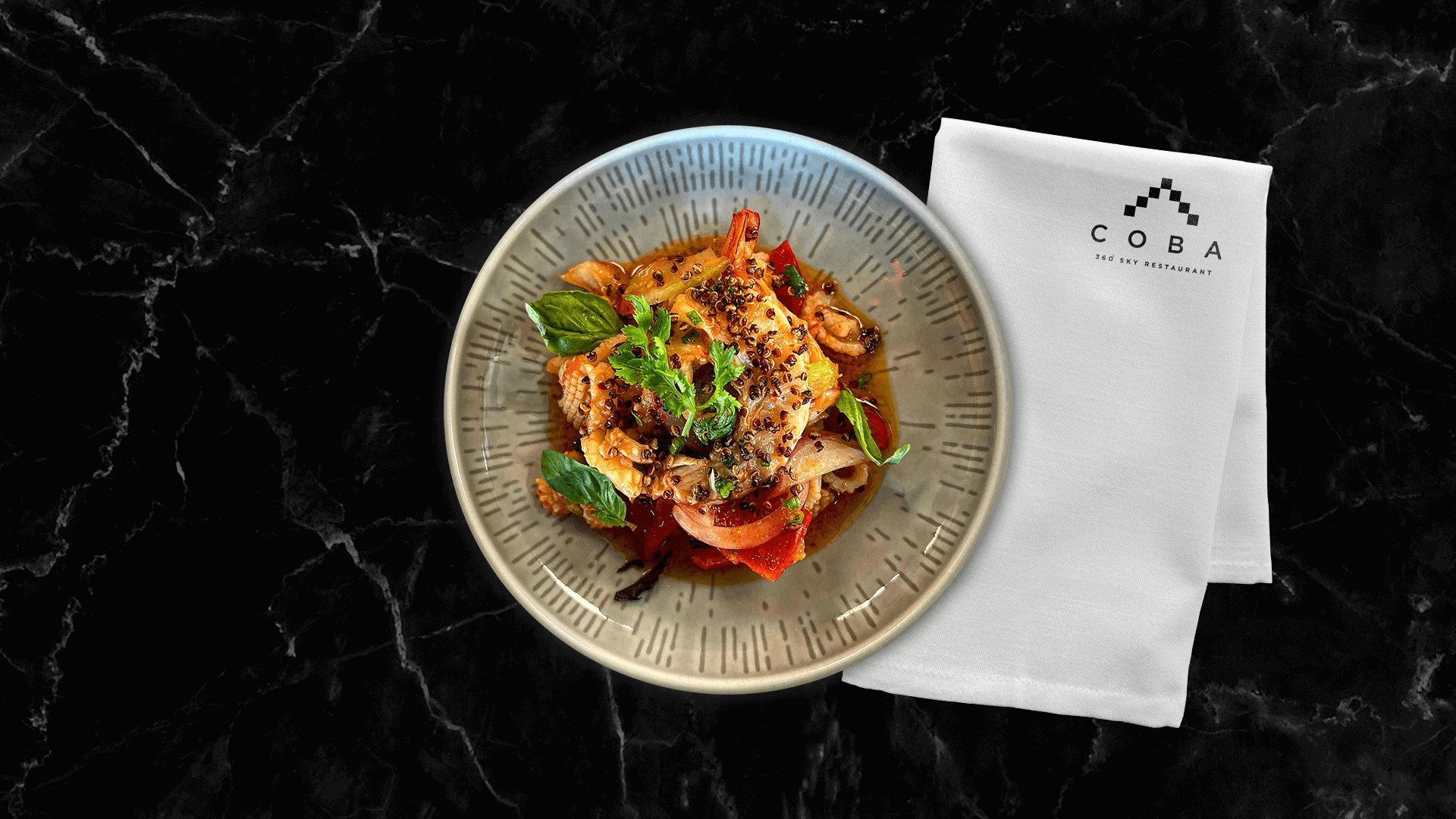 The COBA branding project was an interesting journey into the millennial history of the Maya, where ancient heritage is packaged in a modern way and combines both old and new, tradition and joy of modernity.
COBA is a vivid example of how old and new, completely different civilizations can live together, enrich each other and revive what once was missed out in the paths of the history.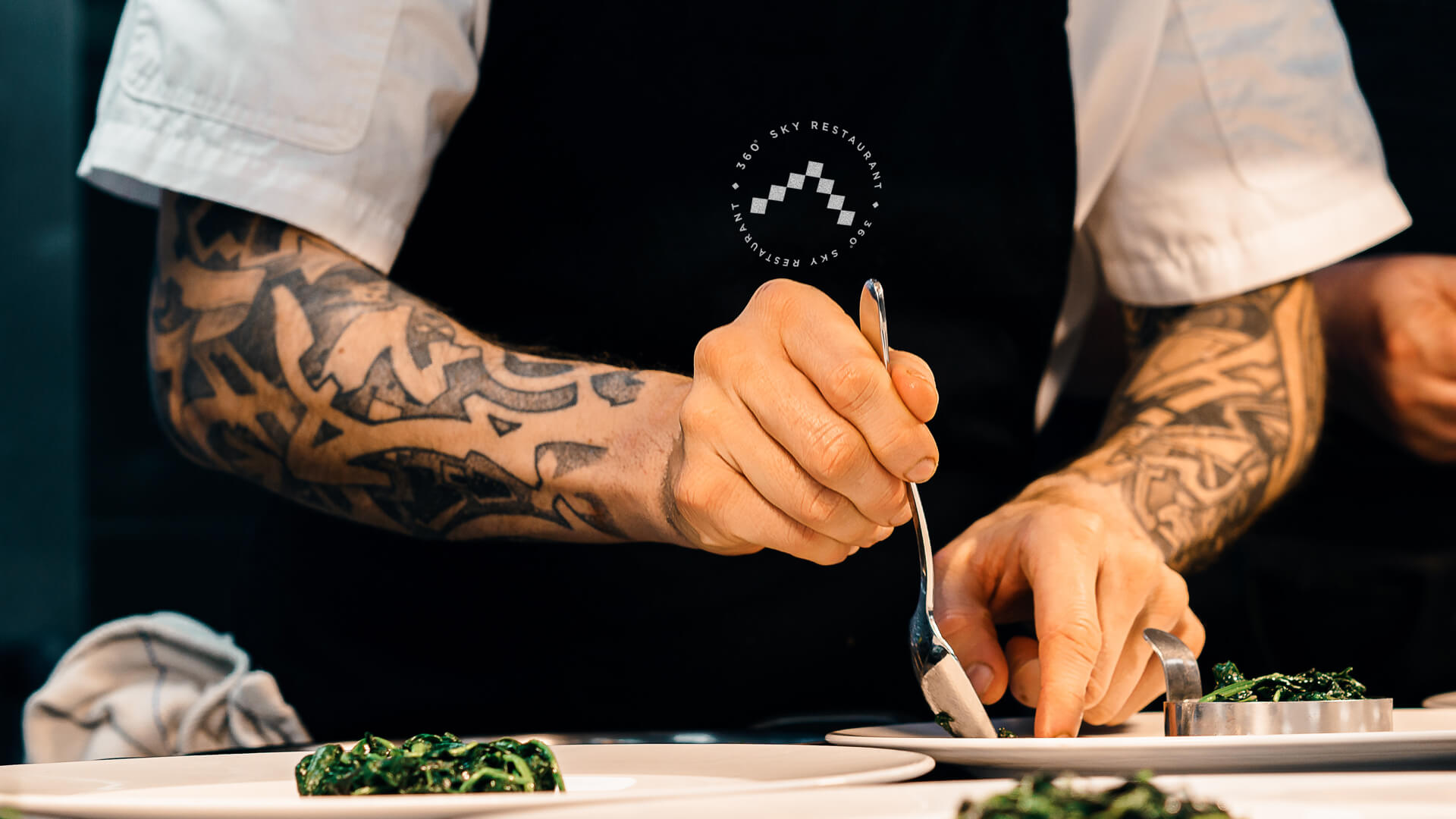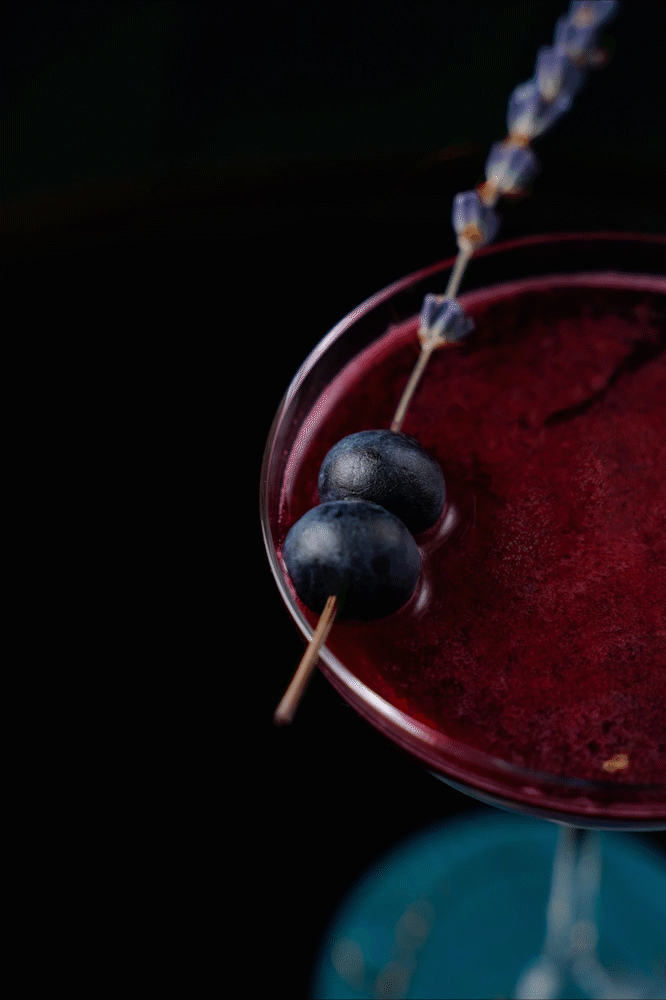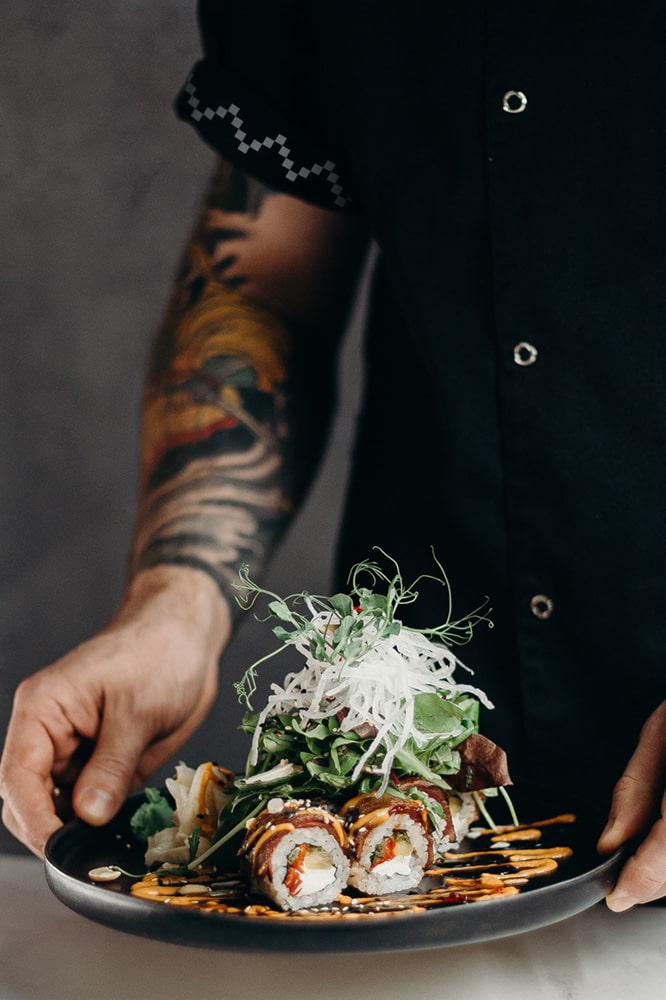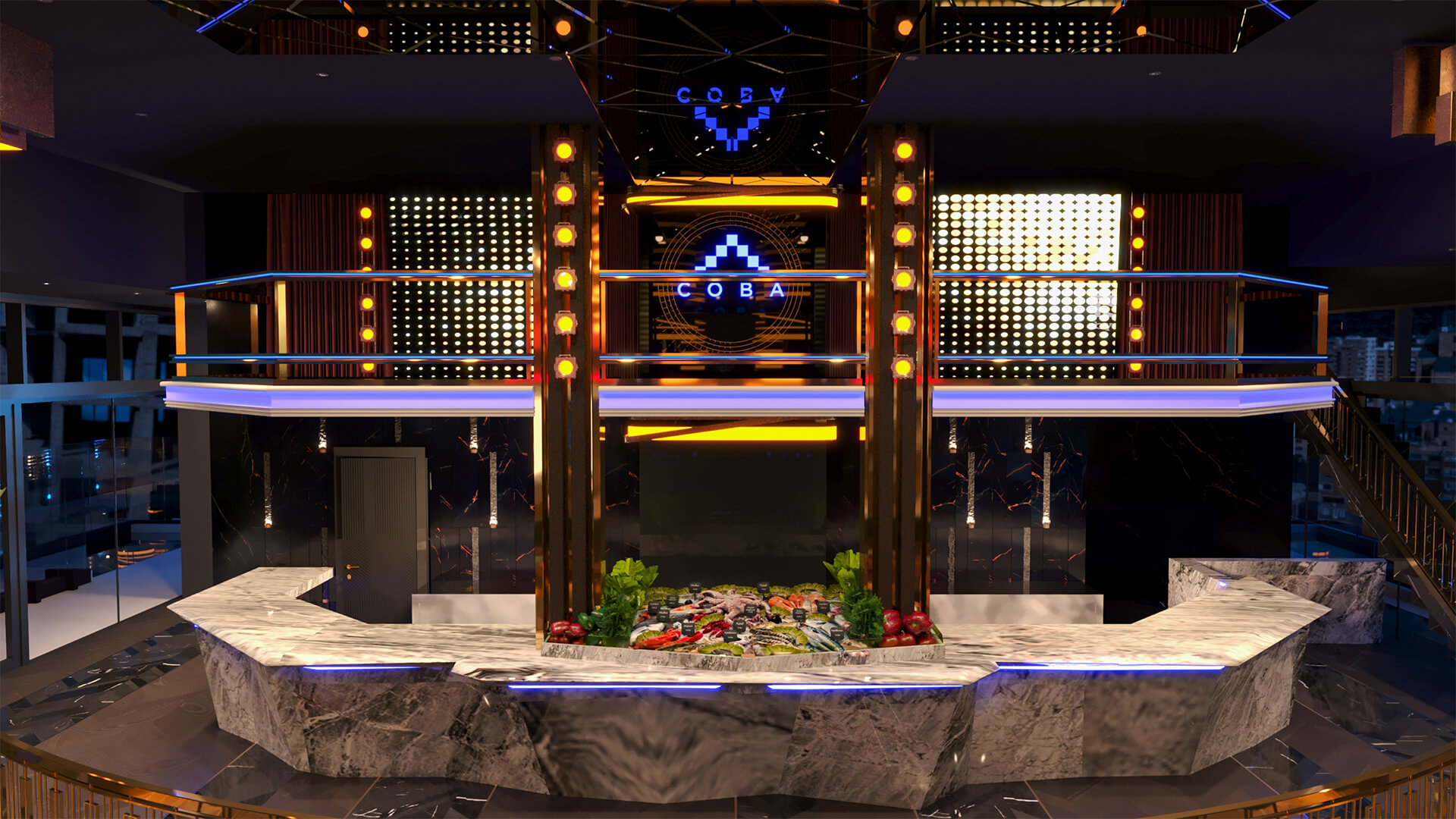 Creative Direction: Eduard Kankanyan
Branding Director: Karen Babajanyan
Project Management: Gayane Margaryan
Graphic Designers: Shushan Gevorgyan, Anush Balasanyan
Motion Designer: Vardan Harutyunyan
Copywriting: Hrachuhi Mirozyan